15+ Trader Joe's Foods Your Game Day Isn't Complete Without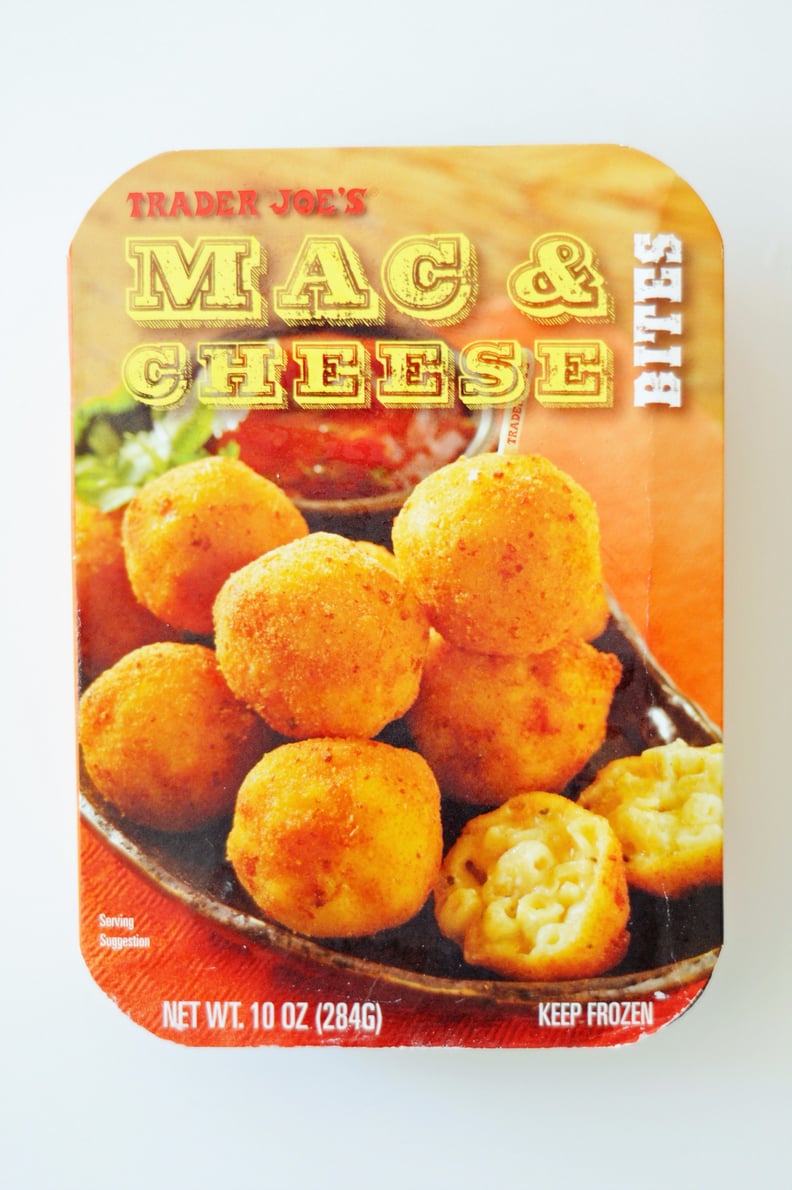 POPSUGAR Photography | Nicole Perry
POPSUGAR Photography | Nicole Perry
If the only thing you hear when someone says "game day" is "food," you've come to the right place. And the other place you'll want to go is Trader Joe's. Among the stocked aisles of Trader Joe's, you'll find some of the best dips, guac, and frozen bites that will score you major points, no matter whose team you're on. Ahead, get the details on 15-plus of our must-have Trader Joe's picks for any game-watching party, and be sure to add them to your list before you head to a friend's get-together or host your own. Because who wants to spend hours making game-day snacks when you could buy plenty that are just as good?
01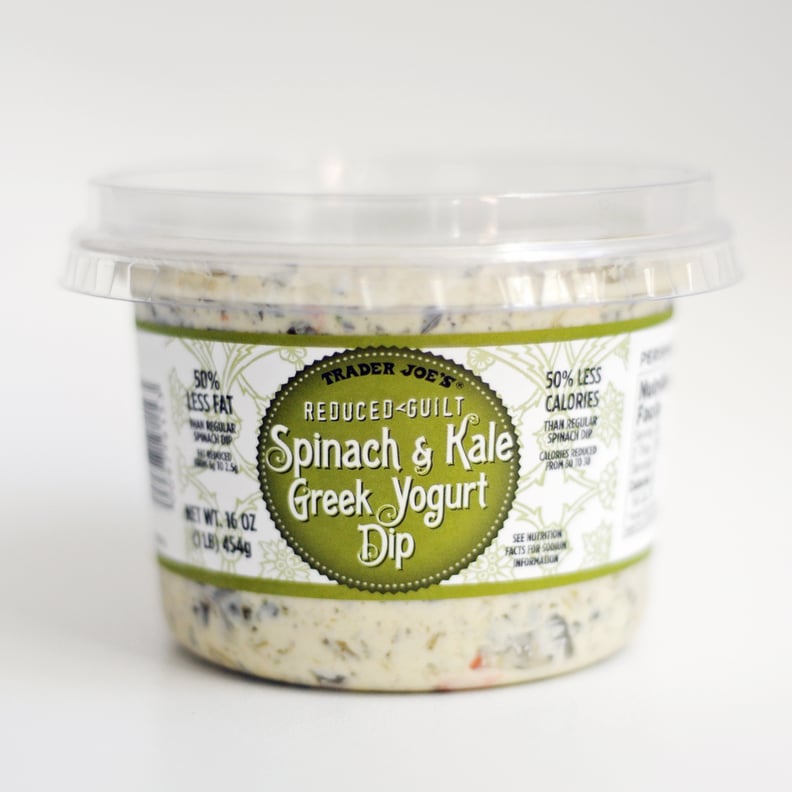 Reduced Guilt Spinach and Kale Greek Yogurt Dip ($4)
This yogurt-based spinach dip is creamy and decadent, and you'd never guess it's a lightened-up version of the classic.
02
Breaded Mozzarella Cheese Sticks ($4)
We're not going to lie: we've definitely eaten Trader Joe's Breaded Mozzarella Cheese Sticks for dinner before. They make much more sense for game day, so serve up a football-watching favorite and heat these crispy cheese sticks in the oven in between quarters.
03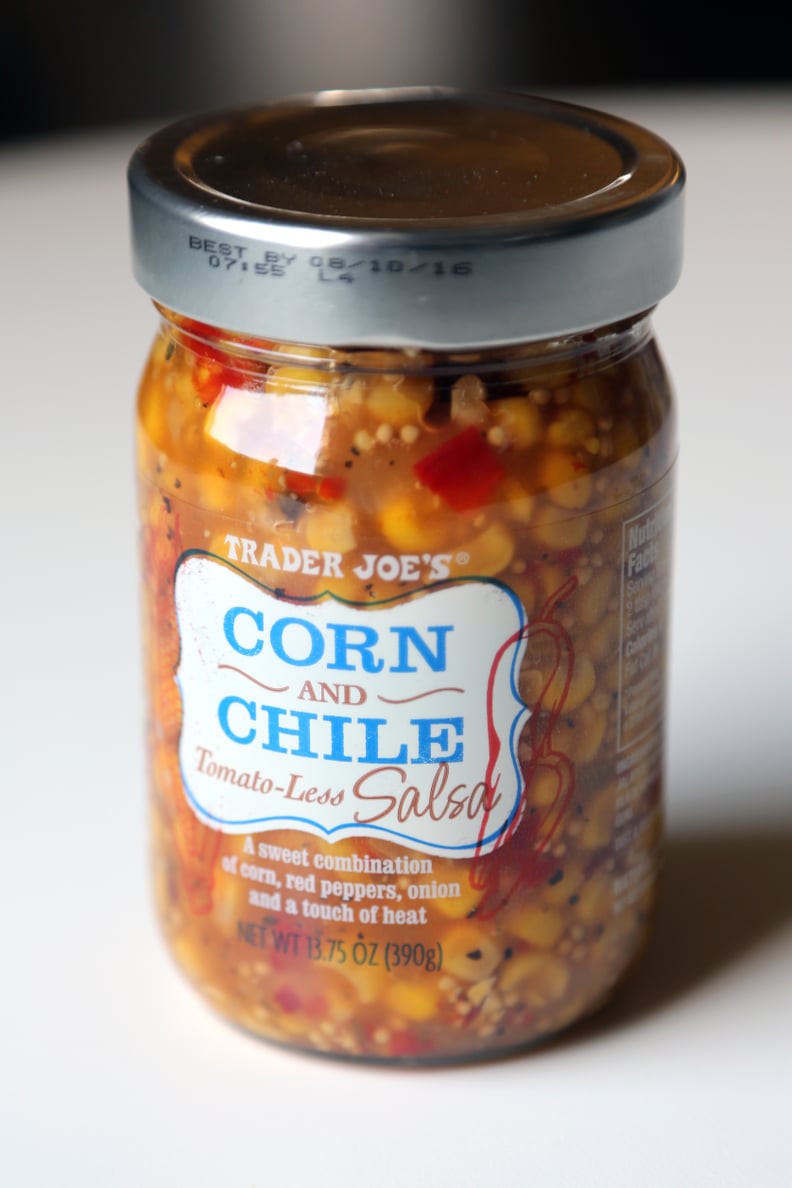 Corn and Chile Tomato-Less Salsa ($3)
Tomato-haters will especially appreciate this corn salsa, which has a little kick but isn't exactly spicy. Serve this with tortilla chips, queso, or mini quesadillas.
04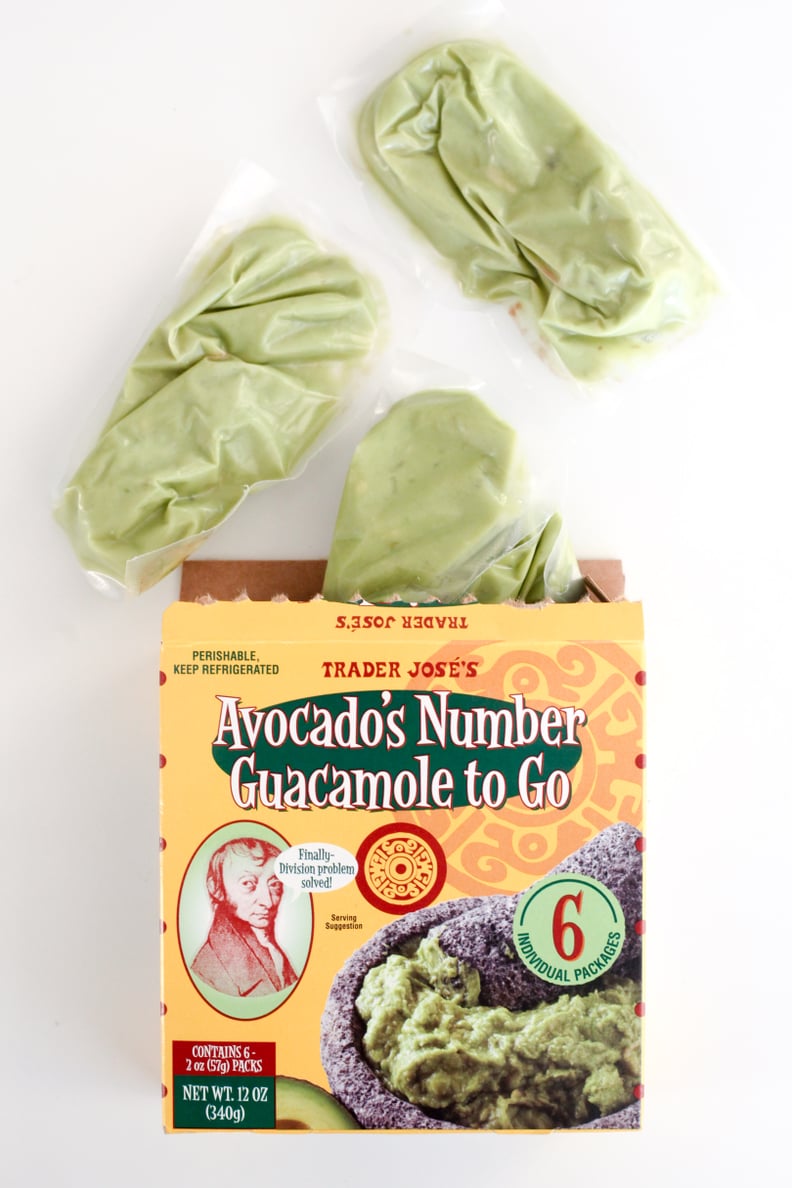 Avocado's Number Guacamole to Go ($4)
The refrigerated guacamole from Trader Joe's is one of the best store-bought versions you can find. You can either opt for this box of individually wrapped portions or the original Avocado's Number Guacamole. It's got a nice kick from jalapeño, but it's not overly spicy.
05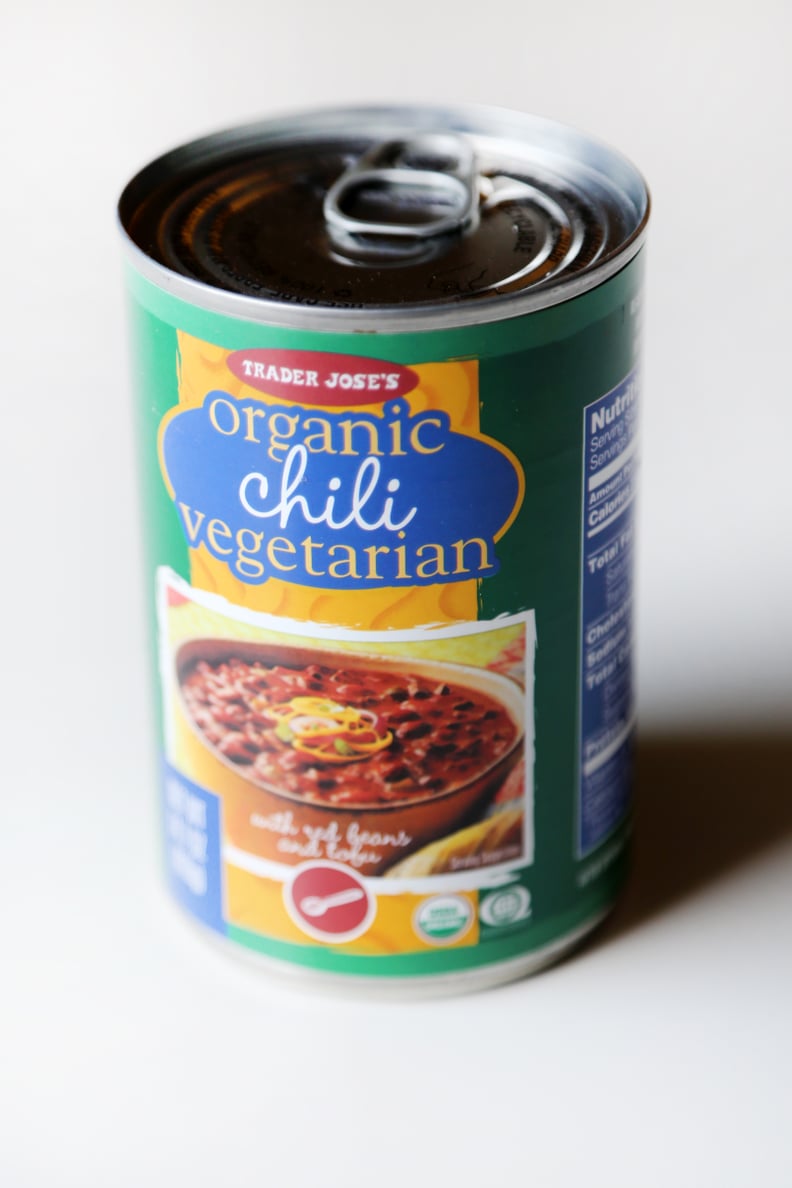 Organic Vegetarian Chili ($2)
No one has to know that you didn't make homemade chili on game day. Trader Joe's Organic Vegetarian Chili tastes just as good, and it's crazy cheap. Garnish everyone's bowls with shredded cheddar, avocado slices, and crumbled tortilla chips.
06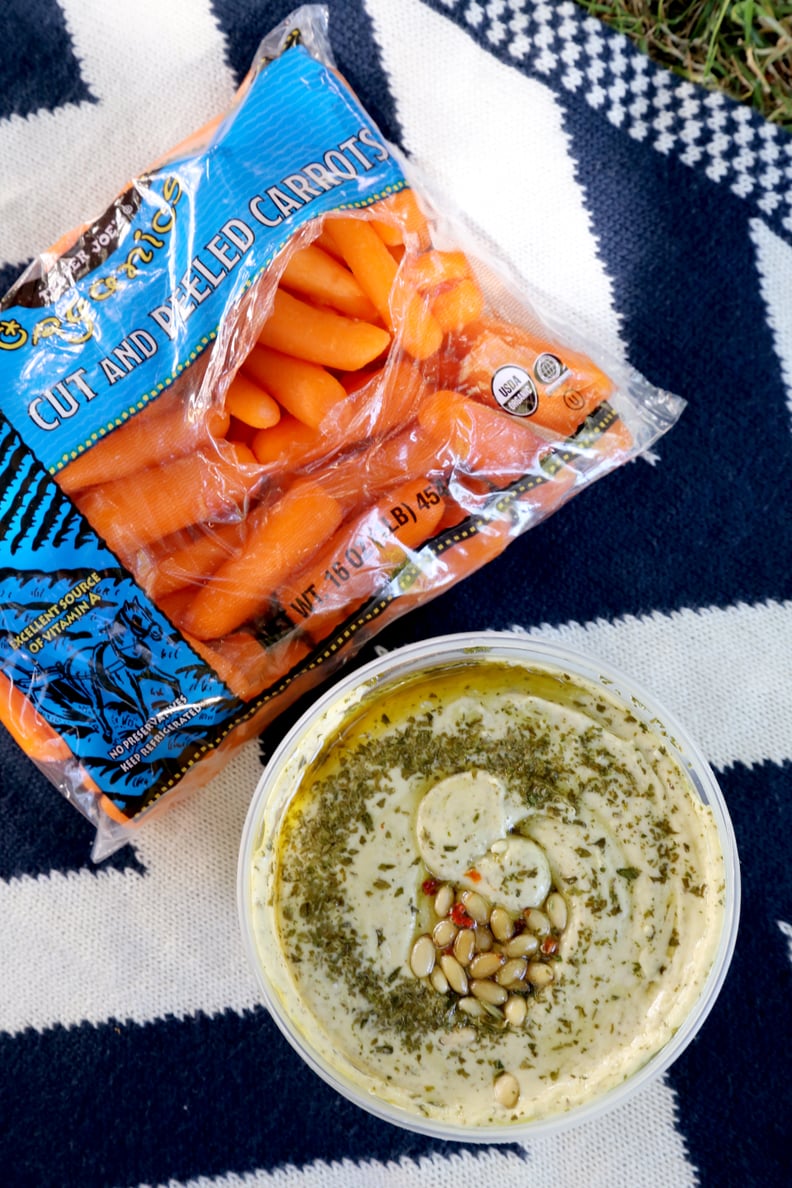 White Bean and Basil Hummus ($4)
This is hands down our favorite hummus from Trader Joe's, and its large size makes it ideal for serving a crowd. The white beans give the hummus extra creaminess, and the basil flavor is reminiscent of pesto.
07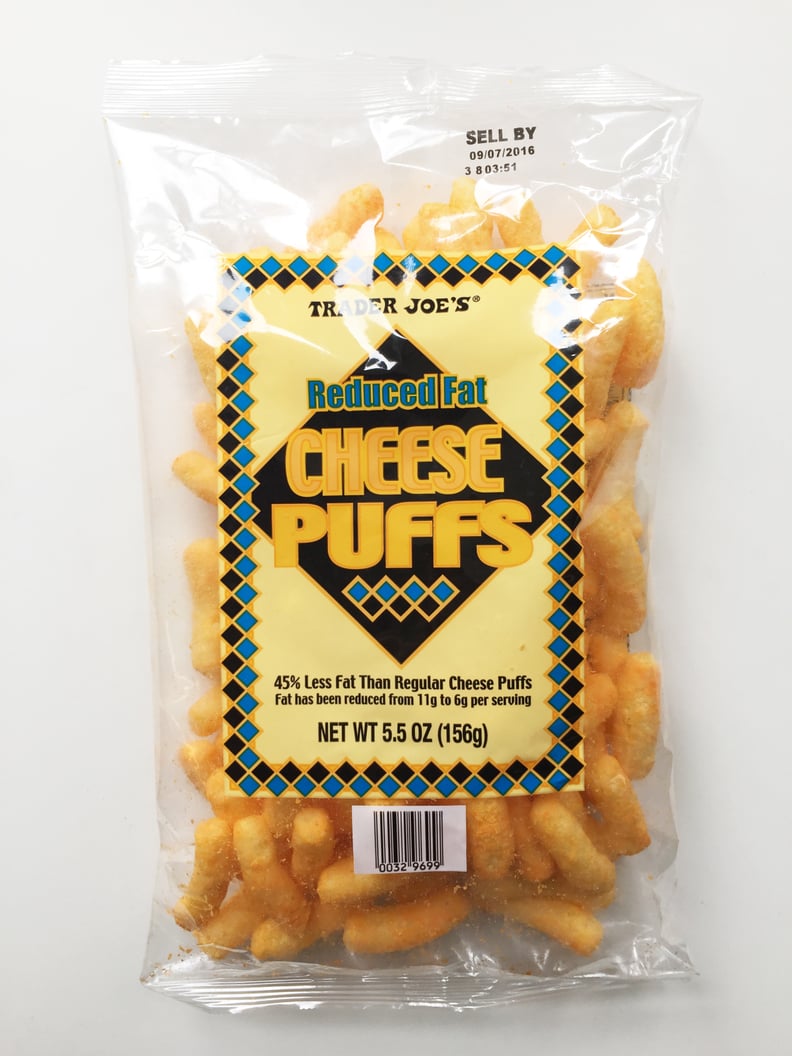 Cheese Puffs ($2)
Who knew that cheese puffs that are almost identical to the classic were sitting in the snack aisle at Trader Joe's? While they're not as cheesy as the ones you grew up with, the flavor is spot on and you might find yourself eating half the bag in one sitting. But that's totally OK because they're reduced fat, right?
08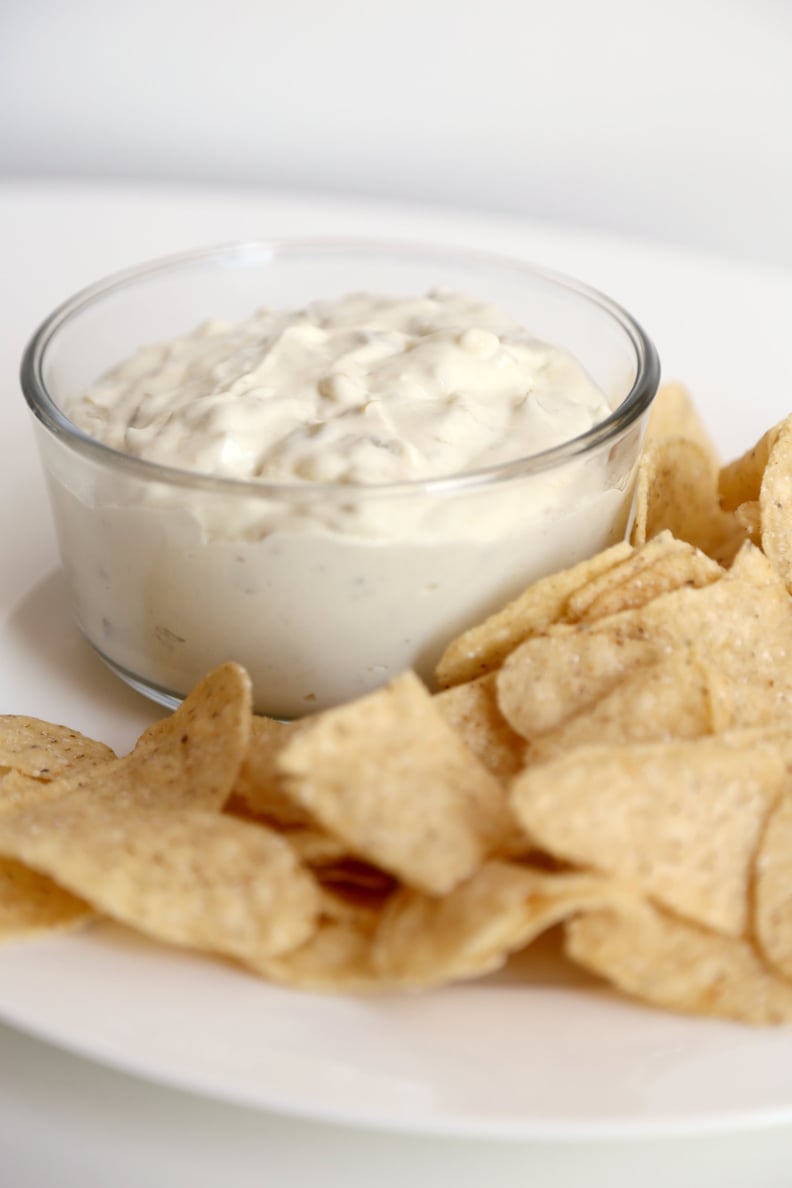 Trader Joe's 4-Ingredient Queso
OK, so this isn't a prepackaged queso from Trader Joe's. But it's made with four cheap ingredients from Trader Joe's (cream cheese, smoked cheddar, fire-roasted diced green chiles, and half and half) and is crazy delicious.
Get the recipe: microwave queso recipe
09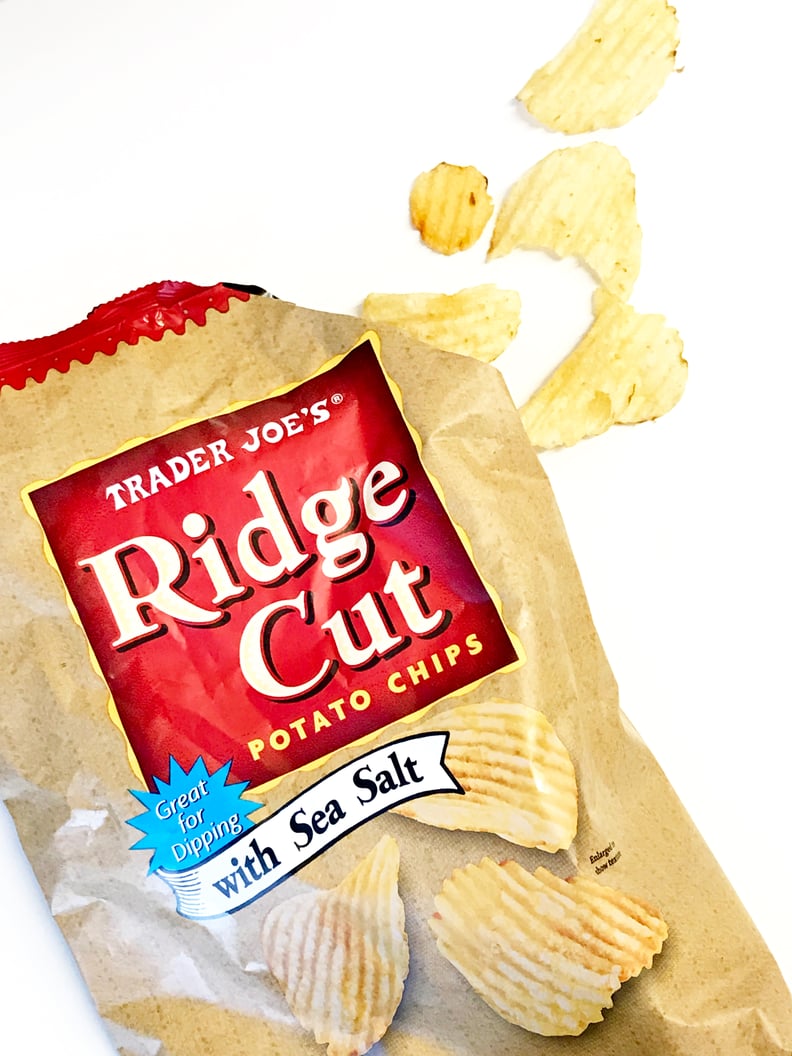 Potato Chips ($3)
Every party table needs a bowl of potato chips, and these ridge chips will be appreciated by the group. The thick and crunchy chips can definitely stand up to dip.
10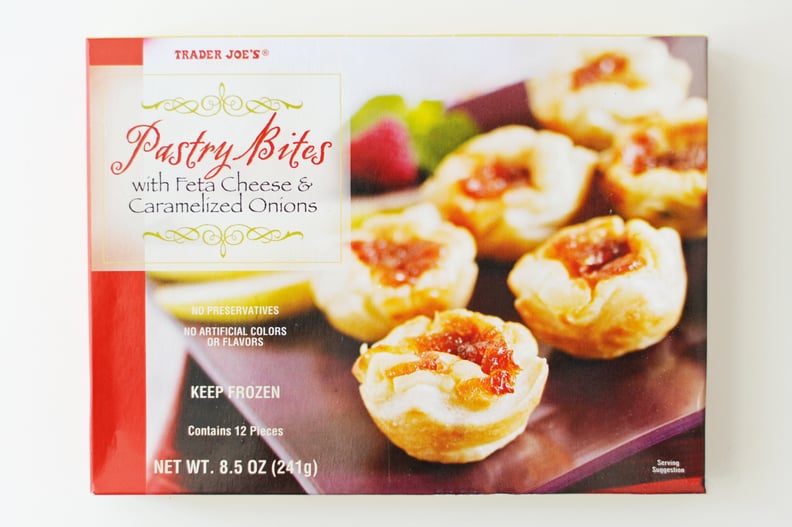 Pastry Bites With Feta Cheese and Caramelized Onions ($5)
These adorable bite-size puffs are bursting with sweet flavor from the caramelized onions and salty creaminess from the feta cheese.
11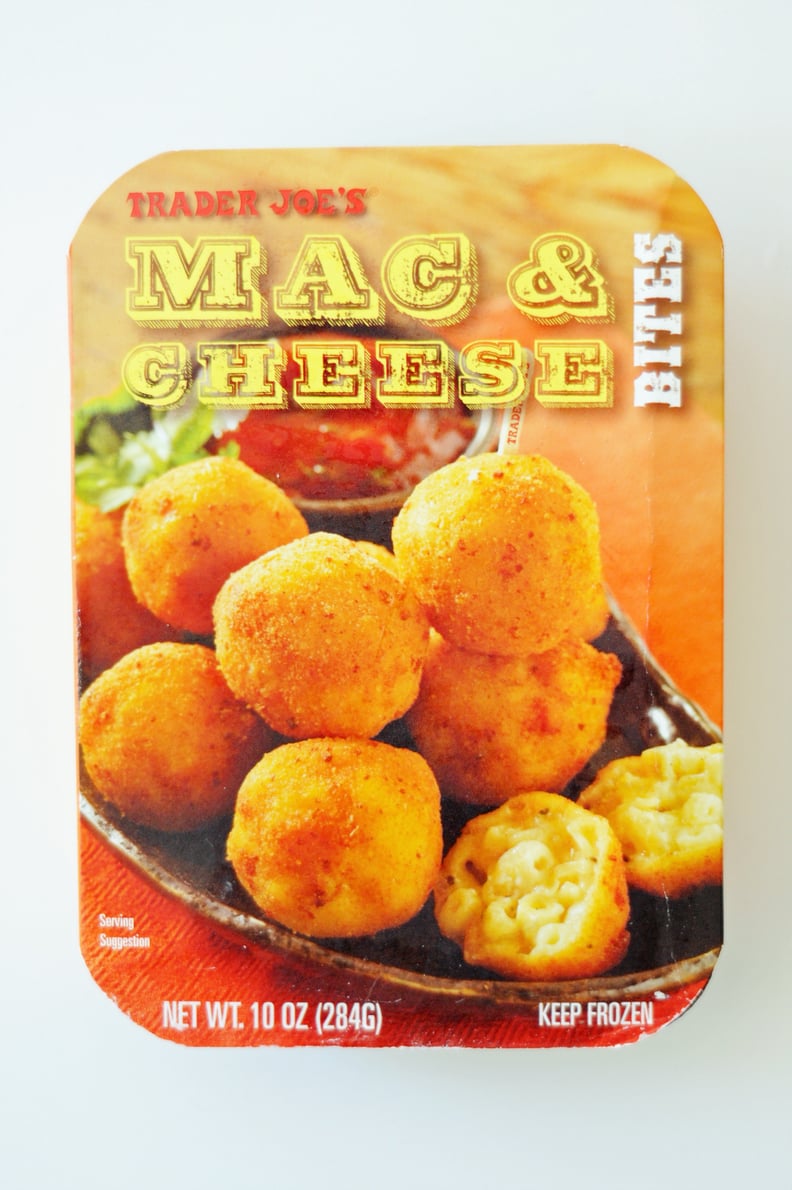 Mac and Cheese Bites ($4)
These are dangerous. And necessary.
12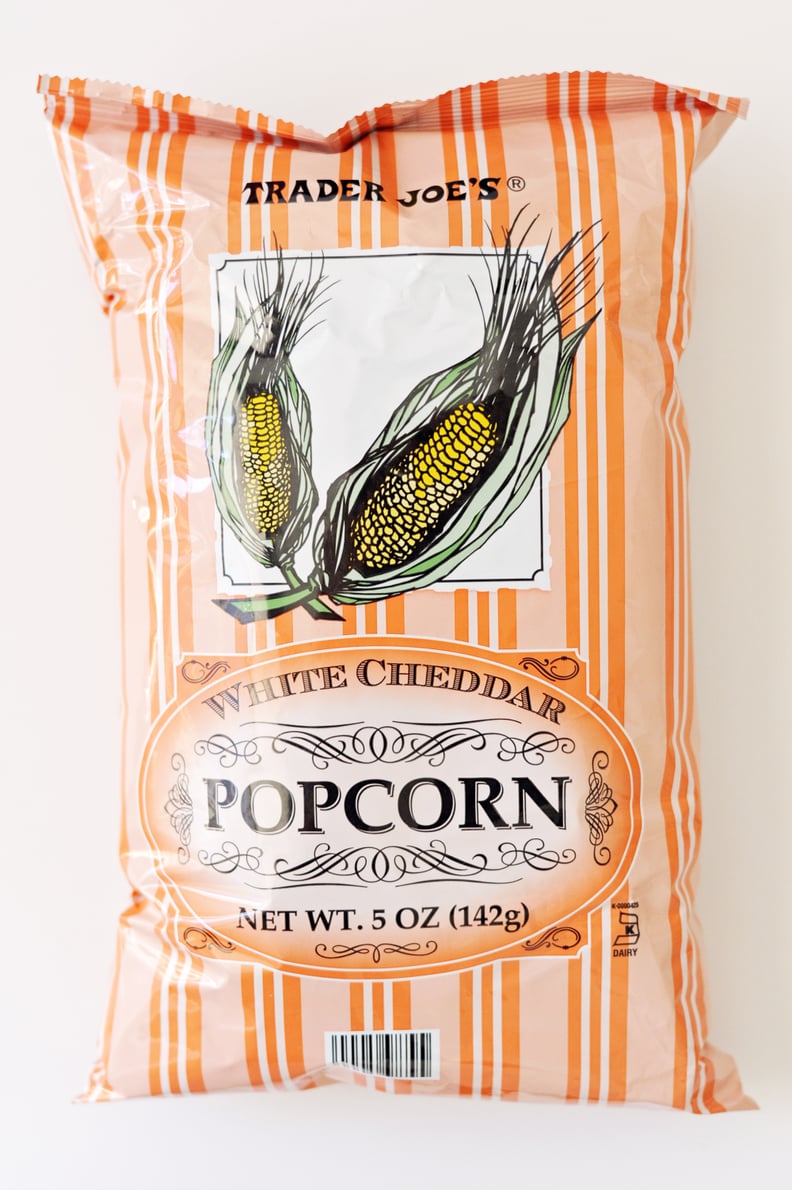 White Cheddar Popcorn ($2)
13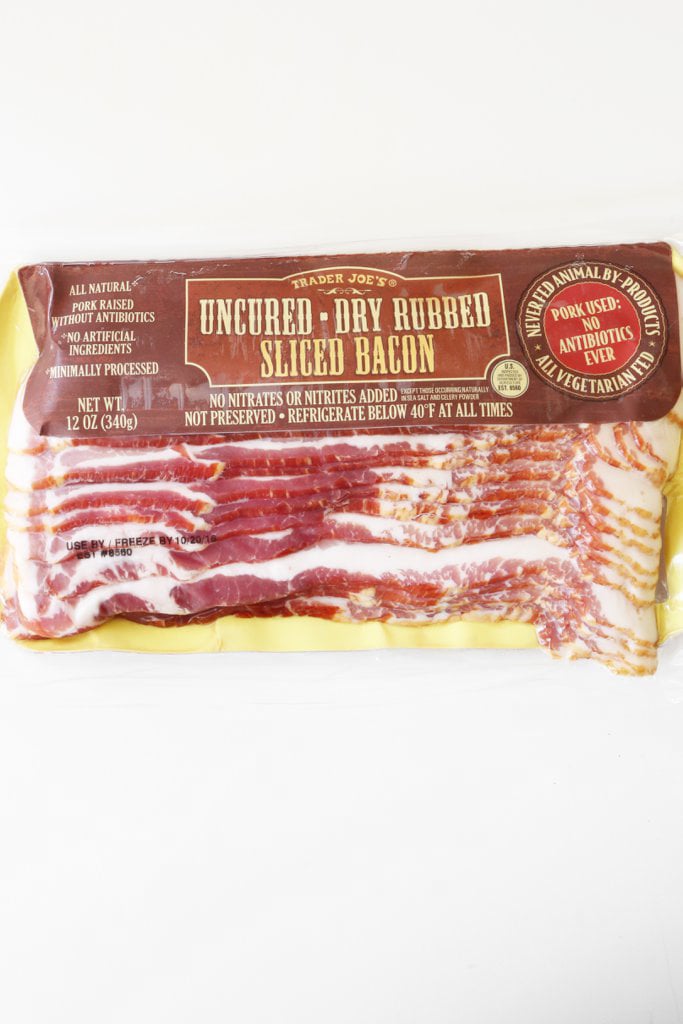 Uncured Dry-Rubbed Sliced Bacon ($5)
If you're making anything with bacon on game day (potato skins, bacon-wrapped dates, or, heck, even bacon itself), I highly recommend Trader Joe's Uncured Dry-Rubbed Sliced Bacon. It's free of nitrates and nitrites, and it has unbeatable flavor.
14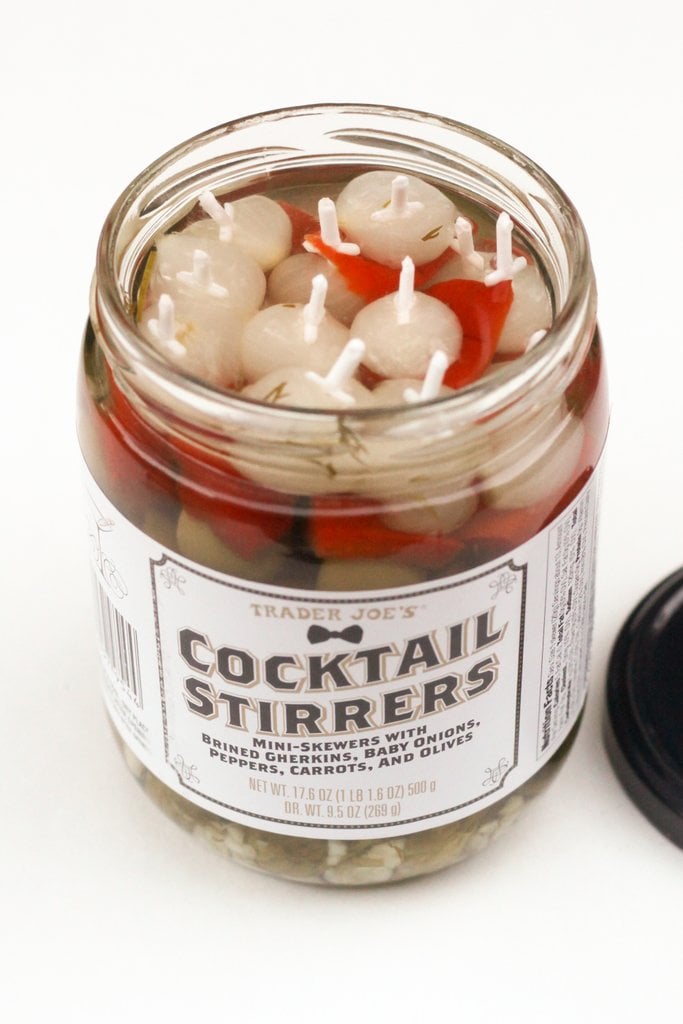 Cocktail Stirrers ($4)
Introduced as a new item in December 2016, Trader Joe's Cocktail Stirrers have quickly become one of our new favorites. The cocktail-ready skewers have cornichons, carrots, jalapeños, olives, bell peppers, and pearl onions and are the perfect addition to a game-day Bloody Mary bar.
15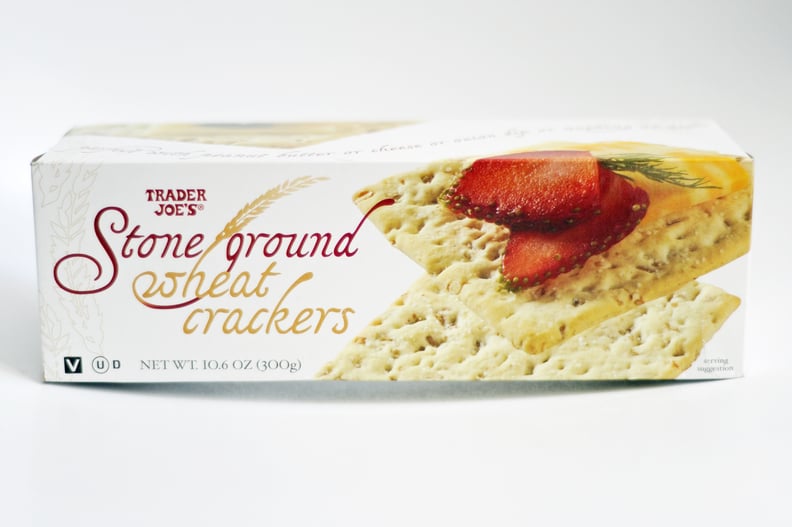 Stone Ground Wheat Crackers ($2)
If you're serving cheese or charcuterie, you need to know which crackers to pick up. Trader Joe's Stone Ground Wheat Crackers blow all the other options out of the water.
16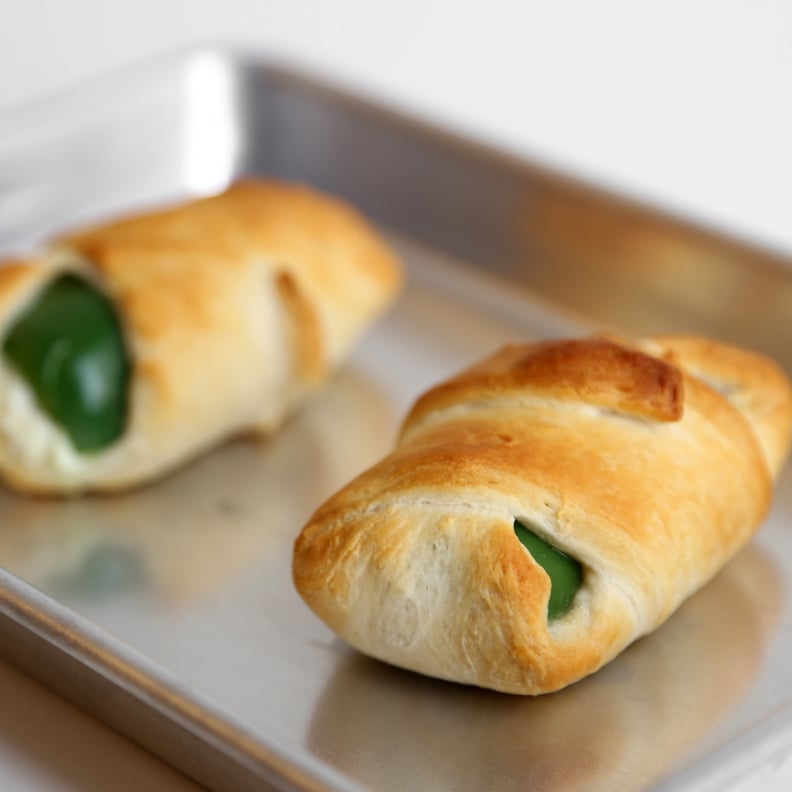 3-Ingredient Jalapeño Poppers
Like the queso, this appetizer isn't one you'll find packaged at Trader Joe's, but it's one you can make in a flash. Buttery crescent rolls stuffed with jalapeños and cream cheese will be appreciated by all.
Get the recipe: jalapeño popper crescent rolls