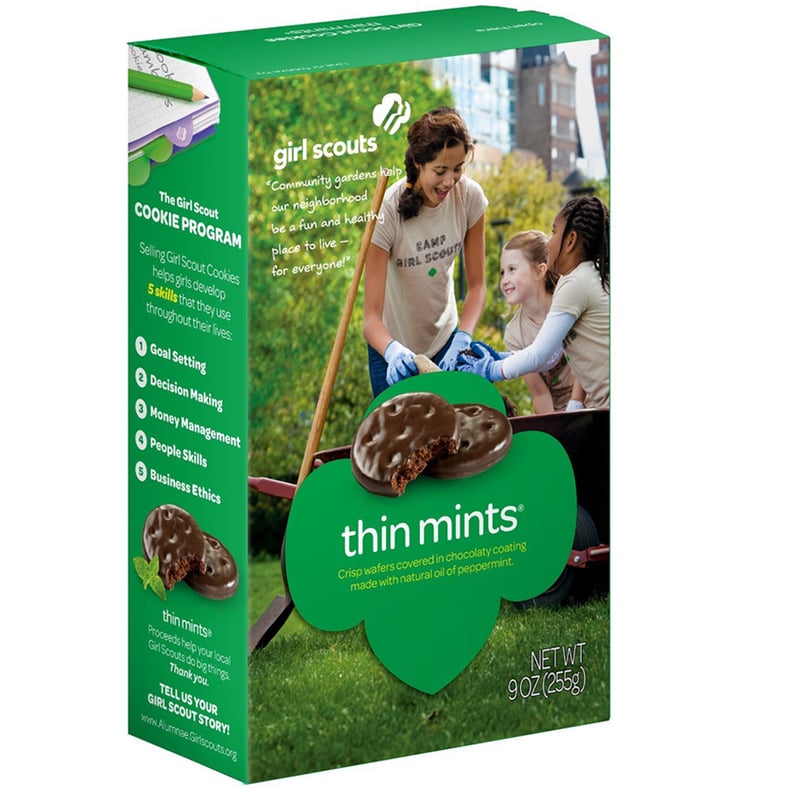 Girl Scout cookie season only comes once a year, so what's a girl to do when the craving hits at any given moment? Buying Girl Scout cookies on Amazon — where Samoas, Thin Mints, Tagalongs, and Trefoils are available for a high price — is one option, but it's one that's sparking controversy.
While this cookie-buying option is convenient, there's a reason it's problematic, too. A Girl Scouts representative told POPSUGAR, "We caution against purchases of Girl Scout Cookies found for sale online at auction and via community list sites, such as eBay and Amazon, because GSUSA, your local Girl Scout council, and our licensed cookie bakers cannot guarantee the freshness or integrity of these cookies. In many instances, these cookies are actually expired. Further, purchasing cookies in this way does not support Girl Scouts participating in the cookie program."
The good news is that you can buy Girl Scout cookies in person through April (use the Girl Scout cookies finder to find out where), and you can stock up on as many boxes as you want knowing that your purchase is going toward a good cause. Pro tip: Thin Mints taste great frozen, so you can enjoy them all year round, no online shopping required.