Try to Keep Your Cool — a Champagne Vending Machine Exists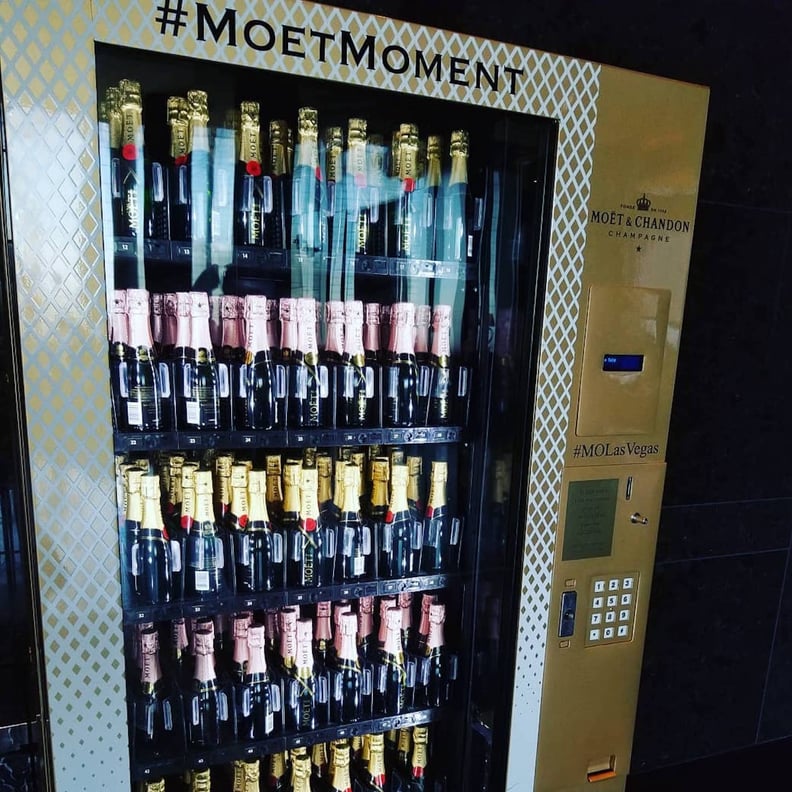 There's officially a silver lining in 2016 — a Champagne vending machine exists. Yes, you read that correctly. Whereas regular vending machines are typically stocked with sodas and junk food, this adults-only version is here to satisfy those bubbly cravings on the go.
The one-of-a-kind machine, which is filled to the brim with Moët & Chandon Champagne, is located on the 23rd floor of the Mandarin Oriental hotel on the Las Vegas Strip. Any Champagne-lover can get a bottle simply by swapping $20 for a precious golden token, the only form of currency the machine accepts. Here's to hoping this heaven-sent creation becomes more mainstream, because we could all use one of them at home for our New Year's celebration — or, you know, for everyday use. Keep reading for photos and videos of the glorious invention that will fulfill all of your emergency drinking needs.