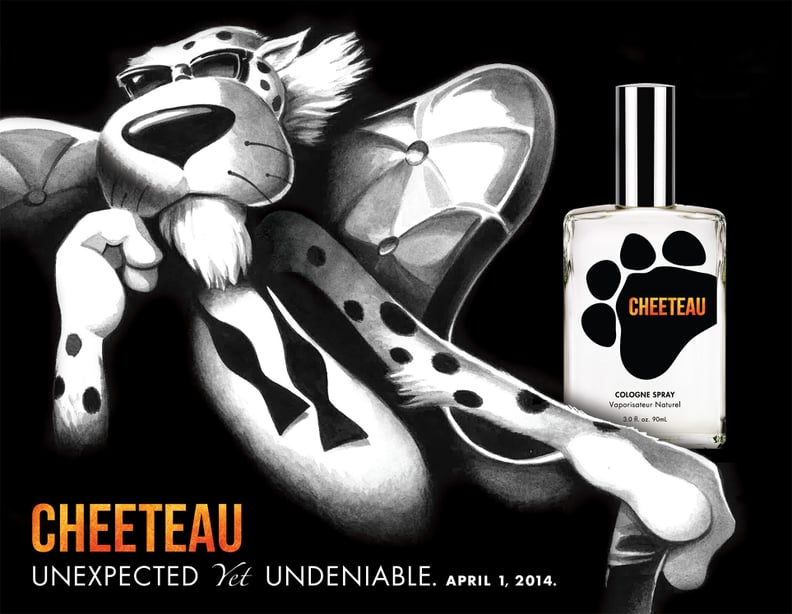 It might seem like an April Fools' joke, but your chance to smell like Cheetos with the simple spritz of a perfume bottle is here. According to spokescheetah Chester Cheetah, Cheeteau, a Cheetos-inspired fragrance that "boasts buttery notes, accents of sharp cheddar, and a touch of lemon for balance," will be available for a limited time, starting today, April 1. Curious, we chatted with Chester to learn more. As expected, Chester delivered cheesy answers on everything from his go-to wine pairing for Cheetos to his celebrity crush, Cheeteau's role as an aphrodisiac, and more:
POPSUGAR: Is Cheeteau fragrance best for men or women?
Chester Cheetah: It's pour les hommes et les femmes, as the French would write on a perfume bottle. But I find it's best on femme fatales who like two-foot-tall cheetahs. Just beware: once you spray, they won't be able to stay away.
PS: Is Cheeteau an aphrodisiac?
CC: It certainly is for me. An aphro-cheese-iac, perhaps?
PS: Does wearing Cheeteau make you hungry?
CC: Just typing this makes me hungry. I have an extremely high metabolism.
PS: Is Cheeteau edible?
CC: No. Please do not eat or drink Cheeteau. Or attempt to eat your arm after putting it on.
PS: Can we expect to see Cheeteau lip balm or any other beauty products in the near future?
CC: I've been thinking about expanding into a line of spray-tan products.
PS: How do you feel about Flamin' Hot Cheetos on a kale salad?
CC: I feel sorry for the Cheetos.
PS: Which Cheetos child is your favorite? You have to pick one.
CC: For the record, cheetahs do not eat their young. But my favorite Cheetos snacks are original.
PS: Have you ever stained anything valuable with Cheetos cheese dust?
CC: Stained is such a negative way to look at it. Why don't we call it color enhancement?
PS: What alcoholic beverage should we pair with Cheetos?
CC: May I see your ID before I answer this question? I like mine with a little bubbly.
PS: What's the craziest thing you've paired with Cheetos?
CC: Besides my ex-girlfriend? Probably dark chocolate and Flamin' Hot Cheetos.
PS: What's the munchies mix of your dreams?
CC: Have you tried Cheetos Mix-Ups? I think we've done something Xtra Cheesy here, combining cheese on cheese on cheese.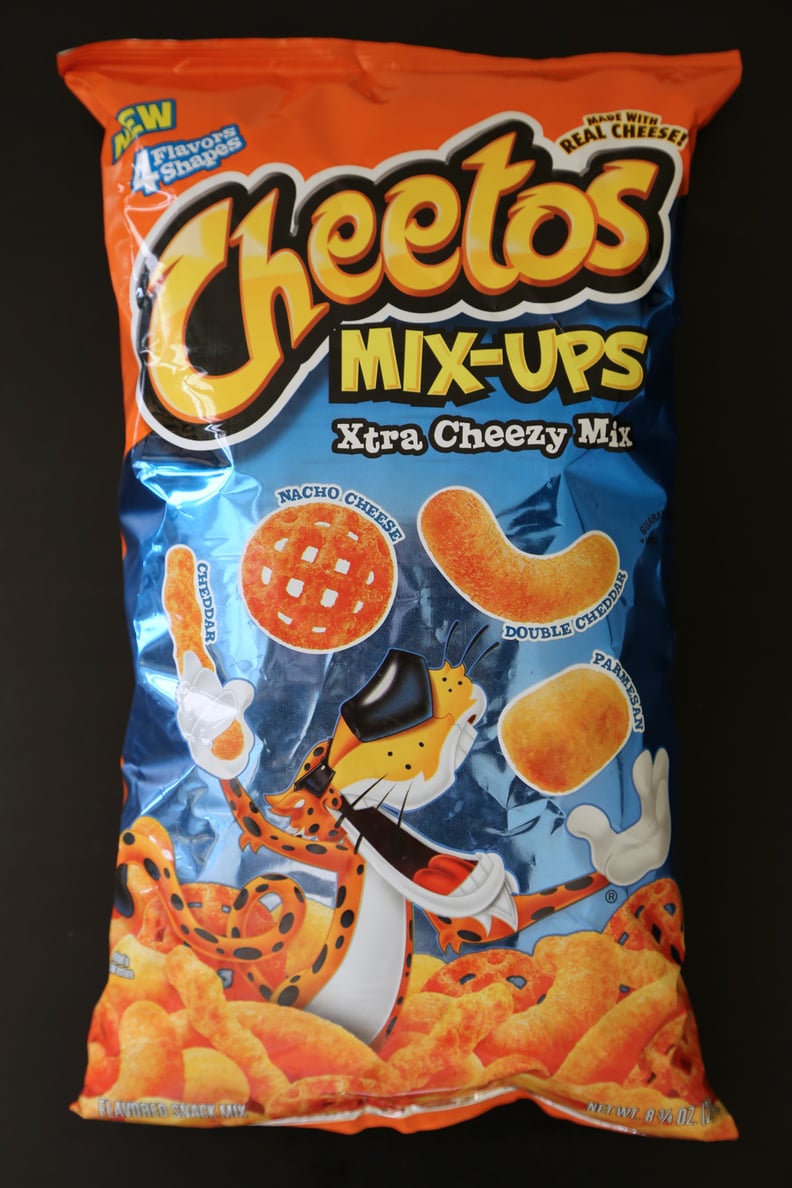 PS: If you could come up with any Cheetos flavor, what would it be?
CC: Cheetos that taste like success. Which I think tastes like macaroni and cheese mixed with bacon.
PS: What's your favorite type of cheese?
CC: I do enjoy a good camembert.
PS: Who is your celebrity crush?
CC: I feel like Alison Brie and I would really hit it off. We grew up on similar blocks.