Chrissy Teigen teamed up with Lawry's to come up with some incredible tailgating tips and recipes so you can throw together a delicious feast even at the last minute. Here's what she had to say about the partnership: "My favorite part of any game day is the food — hands down — and having a well-stocked pantry is my secret when cooking for a crowd of sports fans. There are like 10 things that, if I have on hand, I can take over the world — or at least a tailgate. Sriracha, cilantro, and Lawry's Seasoned Salt are some of my favorites."
Having grown up on Lawry's seasoned salts, from the garlic salt on scrambled eggs to lemon pepper on baked chicken breasts and steamed artichokes to the seasoned pepper in a cheese ball, I can attest to its finger-licking goodness. The convenience and flavor makes it all too easy to pick up and shake on just about anything, and Chrissy's ingenious uses of the seasonings will inspire you to get cookin' come football season! Seriously, you'll adore how doable these recipes are.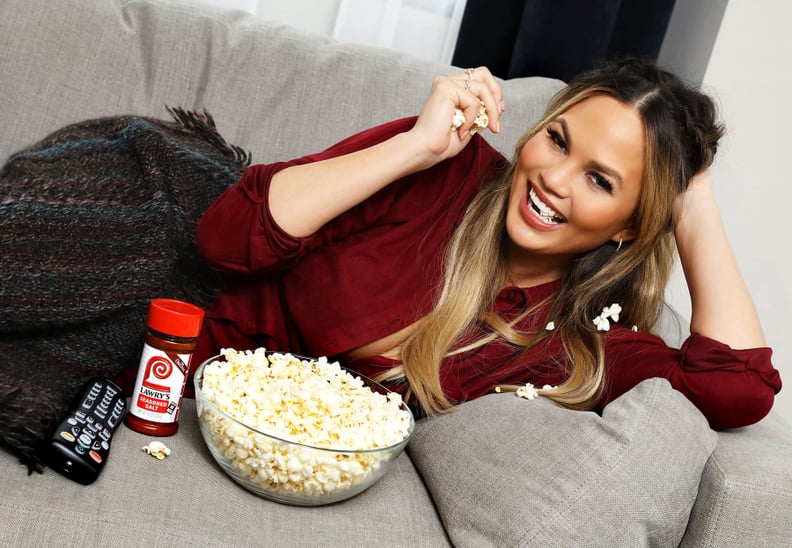 Popcorn
The quickest application is a little bit of Lawry's Seasoned Salt on buttered popcorn.
John's Fried Chicken With Spicy Honey Butter
This is John Legend's famous fried chicken recipe, straight outta Chrissy's cookbook Cravings. "We use Seasoned Salt in the brine and breading for John's fried chicken – it's unreal!" Chrissy gushes.
Get the recipe: John's Fried Chicken With Spicy Honey Butter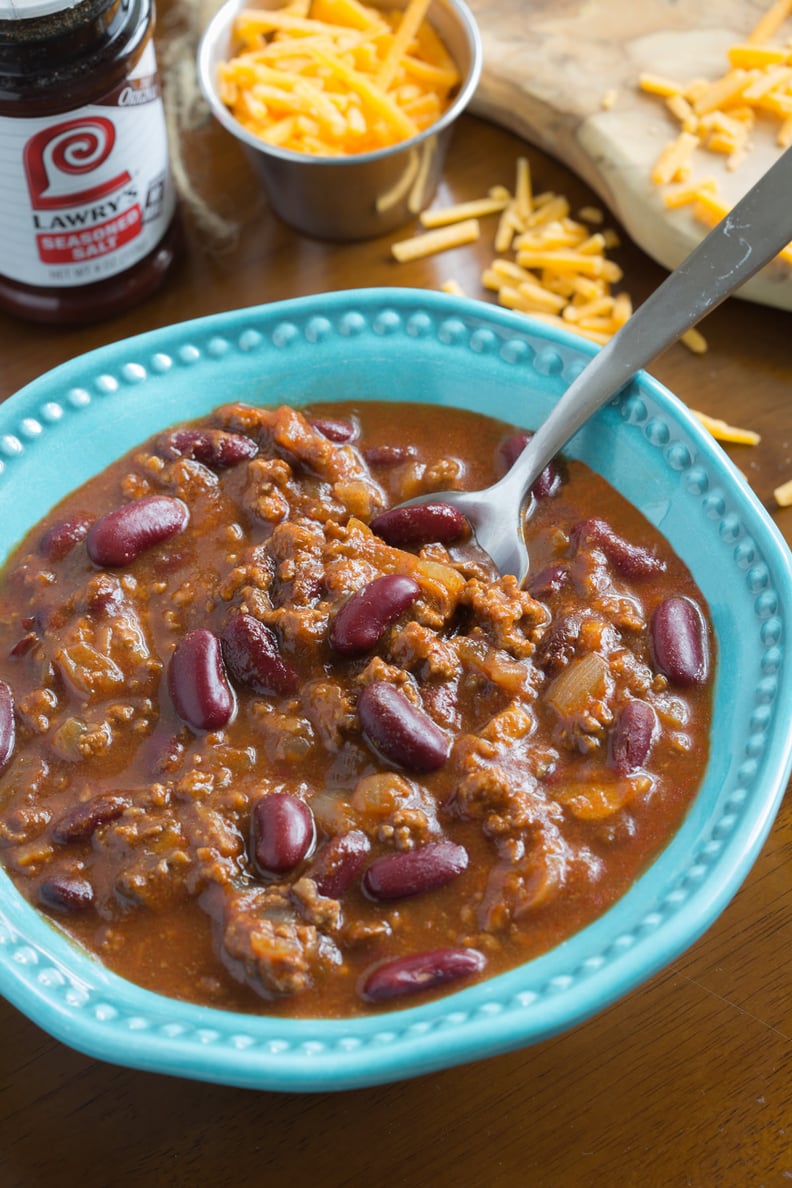 John's Chili
Another recipe from Cravings, this chili has only a handful of ingredients and gets the bulk of its flavor from Lawry's Seasoned salt, chili powder, and red pepper. In the cookbook, Chrissy and John serve this inside mini bags of Frito's for the perfect tailgating "bowl."
Get the recipe: John's Chili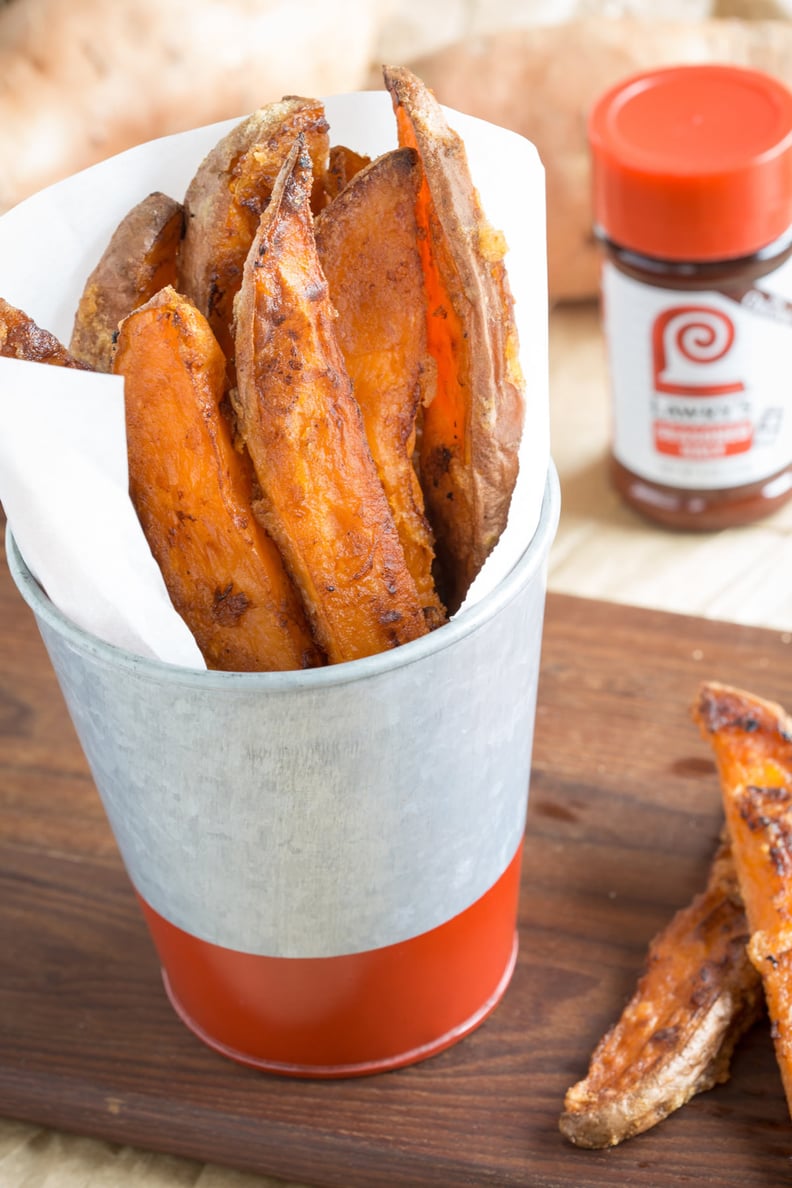 Oven-Roasted Sweet Potato Wedges
"Toss sweet potato wedges in Seasoned Salt before baking and again right before you go to town on them for a double dose of spice. You won't regret it," Chrissy advises.
Get the recipe: oven-roasted sweet potato wedges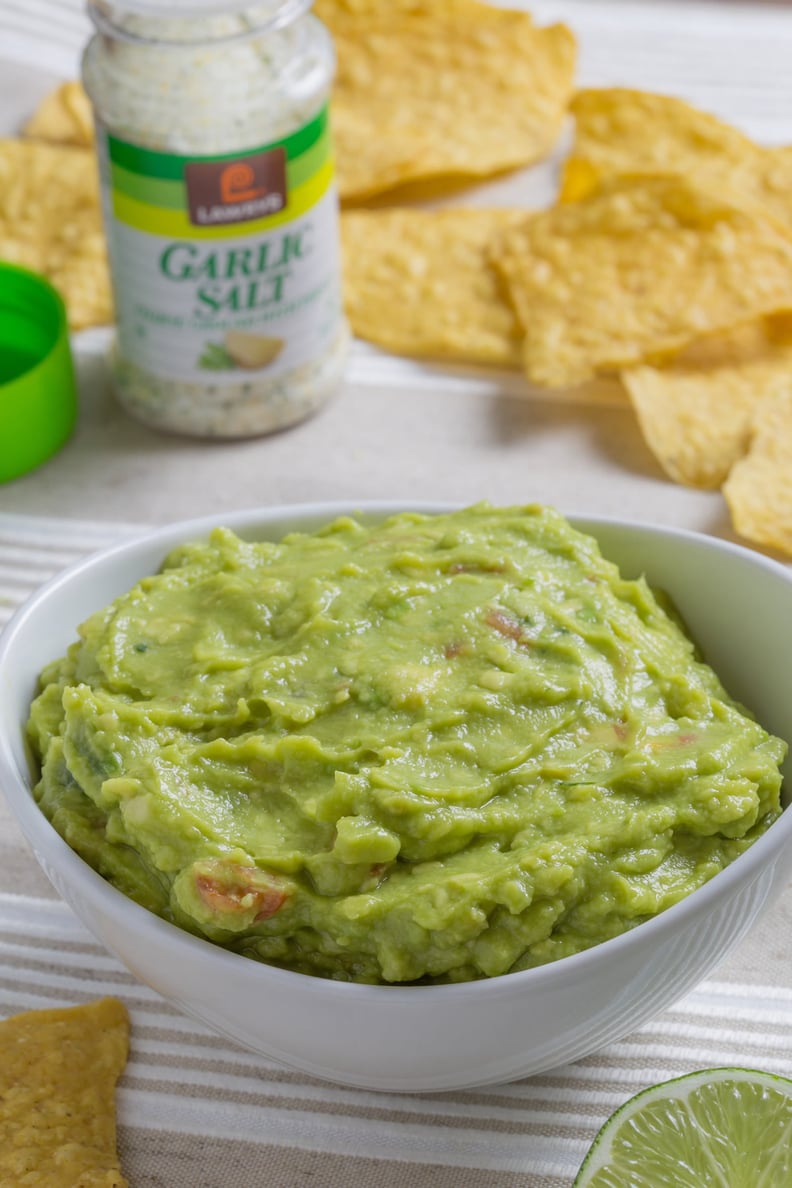 Chrissy's Quick Guac
Coarsely mash 2 ripe avocados with 2 tablespoons of fresh lime juice and 3/4 teaspoons of Lawry's Garlic Salt. Gently stir in a small, diced tomato. Chrissy calls this "quick-prep guacamole for the win!"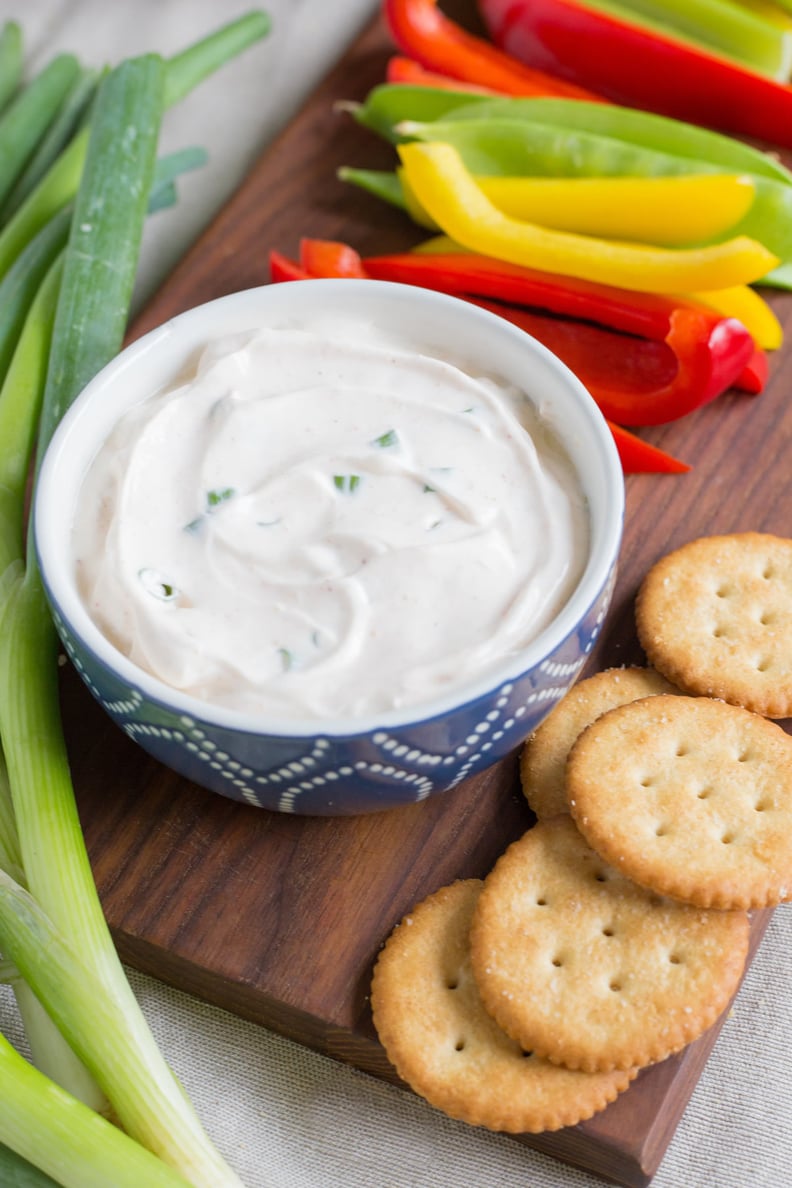 Sour Cream and Onion Dip
Stir together 1 cup sour cream, 1 teaspoon Lawry's Seaseoned salt, and 2 tablespoons finely chopped green onions for a fast-and-easy sour cream and onion dip. Serve it alongside veggies, chips, pretzels, and crackers.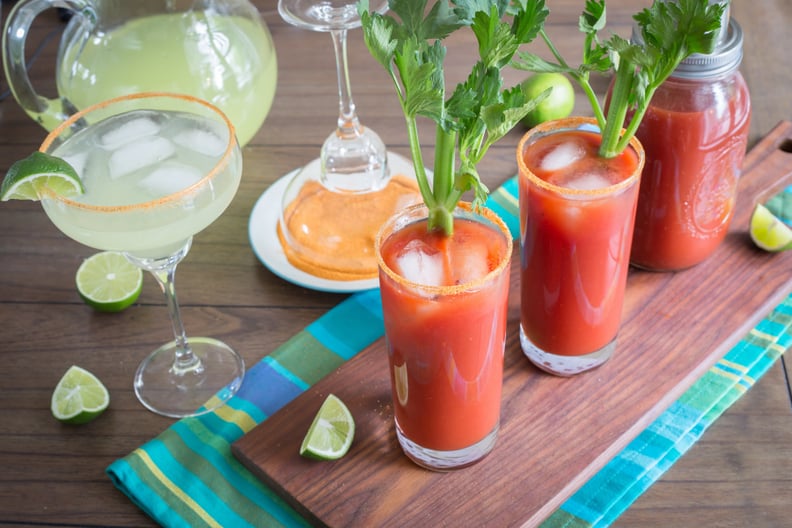 Salted Rims
Place the seasoned salt on a small plate. Wet the rim of a cocktail glass with a lime wedge and dip the rim onto the plate to "cover in seasoned deliciousness." While Chrissy recommends this for Bloody Mary cocktails, we think it'd be killer for a margarita too.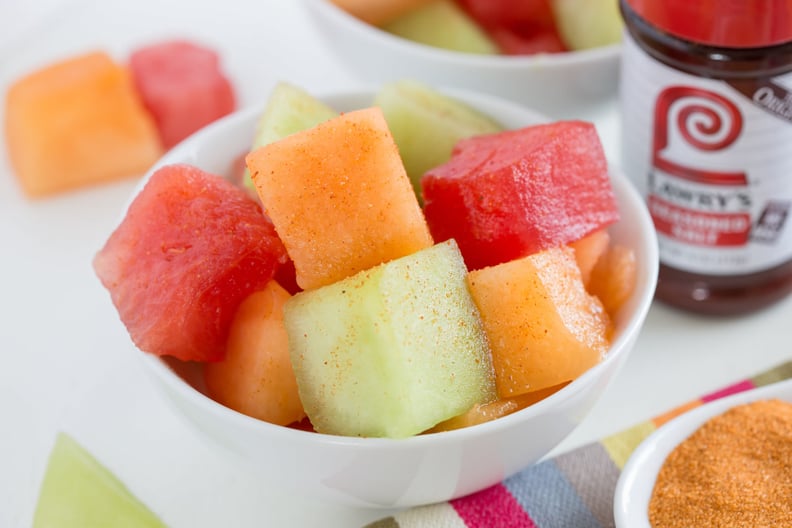 Seasoned Fruit
Lightly sprinkle Lawry's Seasoned Salt on watermelon, honeydew, cantaloupe, and pineapple for "a sweet and savory Summer treat that's delicious and — best of all — easy!"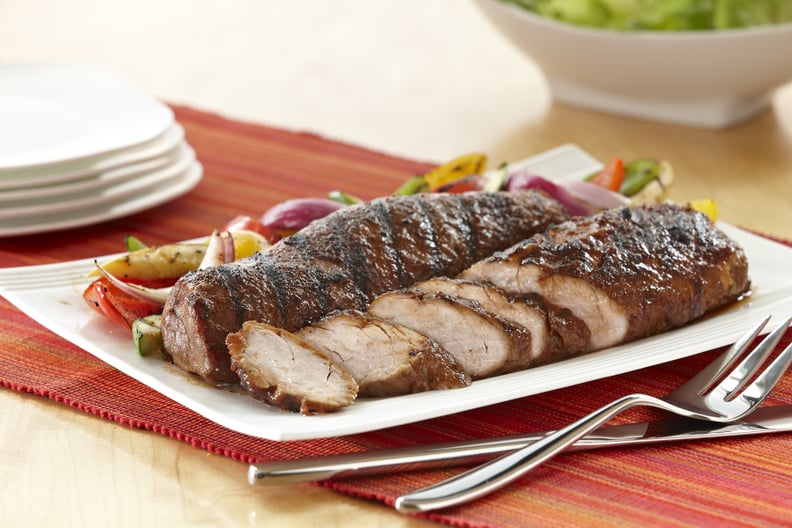 Grilled Sweet and Savory Pork Tenderloin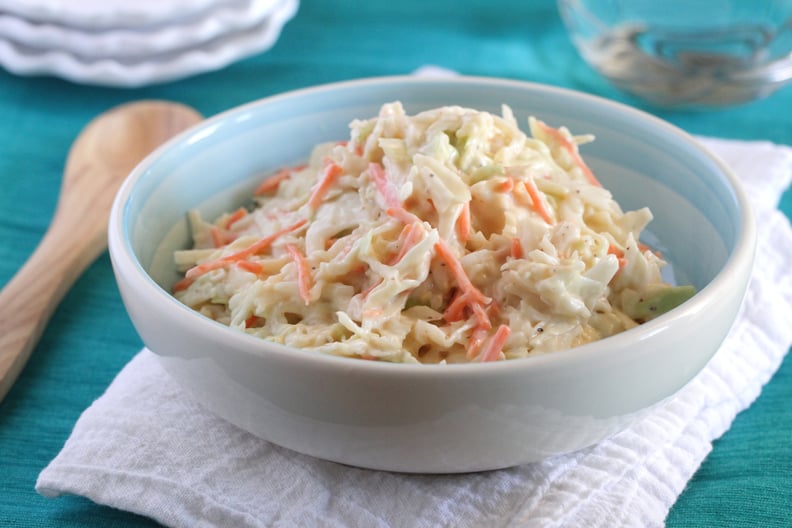 Coleslaw
Chrissy sometimes swaps out table salt for Lawry's Seasoned Salt. It's a subtle tip that makes a big difference in flavor for recipes like coleslaw.
Get the recipe: coleslaw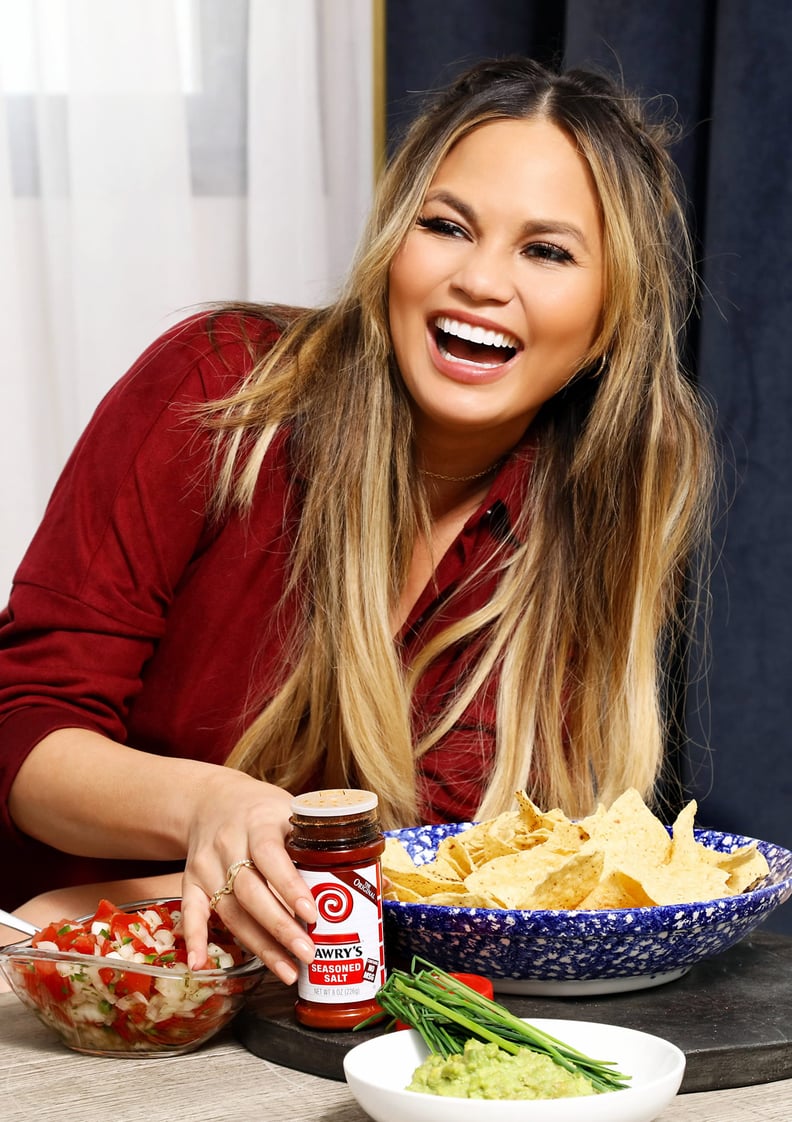 Pico de Gallo
"Simple tailgating staples . . . like pico de gallo" get a flavor boost from Seasoned Salt, says Chrissy.