Wine Advent Calendar Shaped Like a Christmas Tree
Back That Glass Up — This Festive Wine Advent Calendar Is Shaped Like a Christmas Tree!
As POPSUGAR editors, we independently select and write about stuff we love and think you'll like too. If you buy a product we have recommended, we may receive affiliate commission, which in turn supports our work.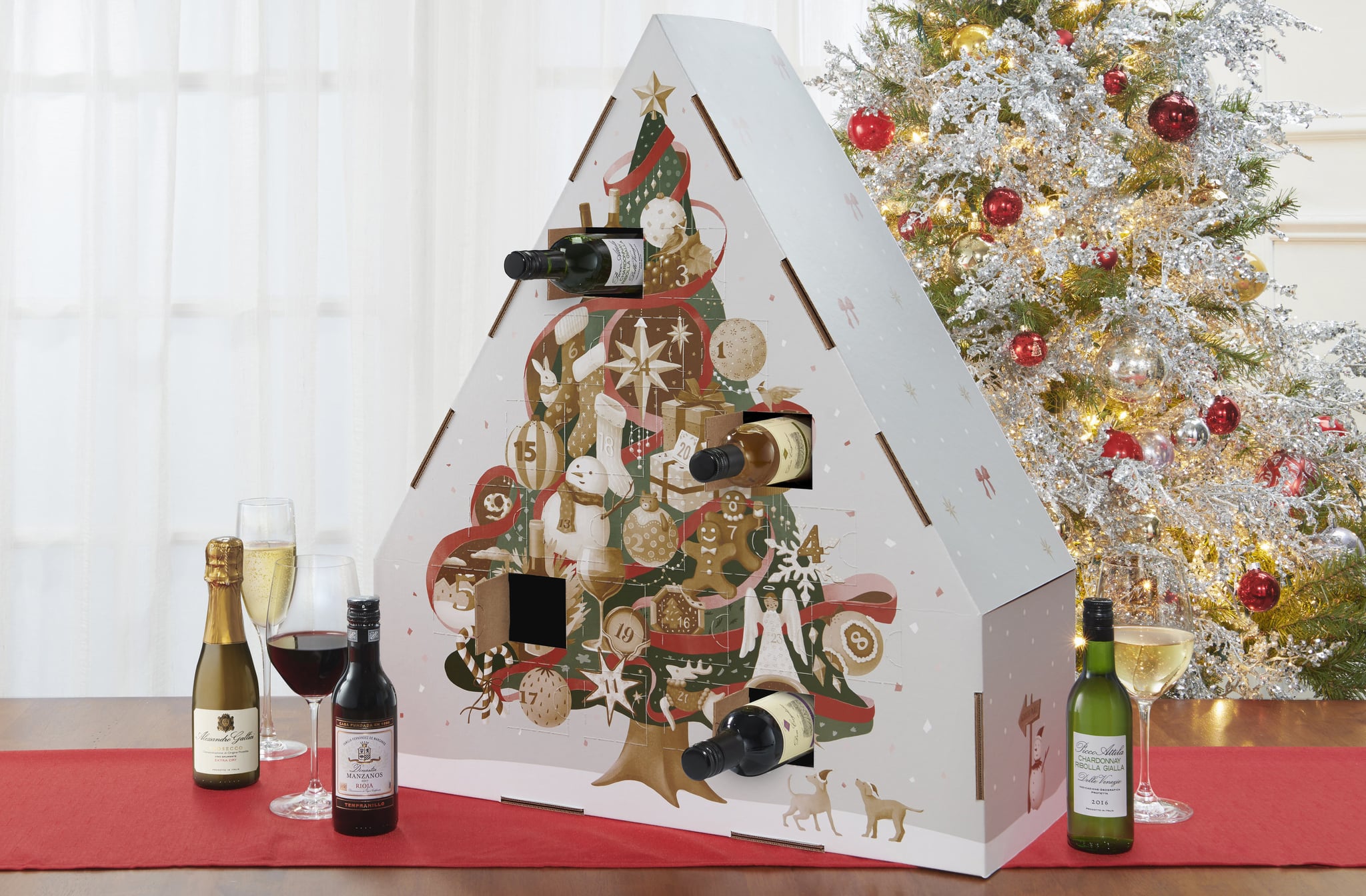 Jingle bells are in the air, which means it's time to wine down and relax this holiday season, and this wine Advent calendar might just be my new excuse to sip my way through December. The Wine Lovers' Advent Calendar ($140), available at Macy's for a limited time, comes with 24 quarter-bottles of wine stacked together to form an adorable, alcohol-filled Christmas tree — talk about getting into the holiday spirit.
The tree-shaped box is filled with wines from all over the world, including a barrel-aged Rioja, a Prosecco, and a rich Super Tuscan. Even if you're more of a beer Advent calendar or cheese Advent calendar kind of person, the wine-lover in your life won't be disappointed to receive it this holiday season. All orders placed by Nov. 18 will receive free shipping and are expected to arrive by Dec. 1, just in time to crack open one bottle every day leading up to Christmas. See the full list of wines included and shop the festive wine Advent calendar below!
Wines included in the Wine Lover's Advent Calendar:
Alambrado Malbec
Chateau Rauzan Despagne Blanc
Dinastia Manzanos Oak Aged Rioja
Cabalie
Visionario
Vina Marichalar Crianza
Chateau Tour Miranbeau Rouge
Saracosa Rosso di Toscana
Los Hermanos Manzanos Vino Rosado
Black Duck Durif
Don Cayetano Reserva Cabernet Sauvignon
El Bombero
Chateau Tour Miranbeau Blanc
Lobo e Falcao
Los Hermanos Manzanos Blanco Barrica
Picco Attila
Rex Mundi Shiraz Grenache
Riversong Sauvignon Blanc
Saracosa Rosso di Toscana
Vina Baccana Pinot Grigio
Chateau Rauzan Despagne Bordeaux
La Cantera Reserva Carinena
Alessandro Gallici Prosecco