This Is What a Day in the Life of Giada De Laurentiis Is Really Like
When Giada De Laurentiis got back from Florence, Italy, after filming season two of her show Giada in Italy, we got the behind-the-scenes scoop! If you've ever wondered what a day in the life of the Italian chef is really like, keep reading to find out — straight from the source. Giada will take you through a typical day from 6 a.m. to 8 p.m., complete with the best Italian breakfast, mother-daughter time with Jade, and plenty of sneak peeks captured on her Snapchat. While the season of Giada in Italy may be over now, it's still fascinating to get a glimpse into the life of one of the most beloved television hosts and Italian chefs. After reading through Giada's day in her own words, you'll wish you could hang out with her IRL.
01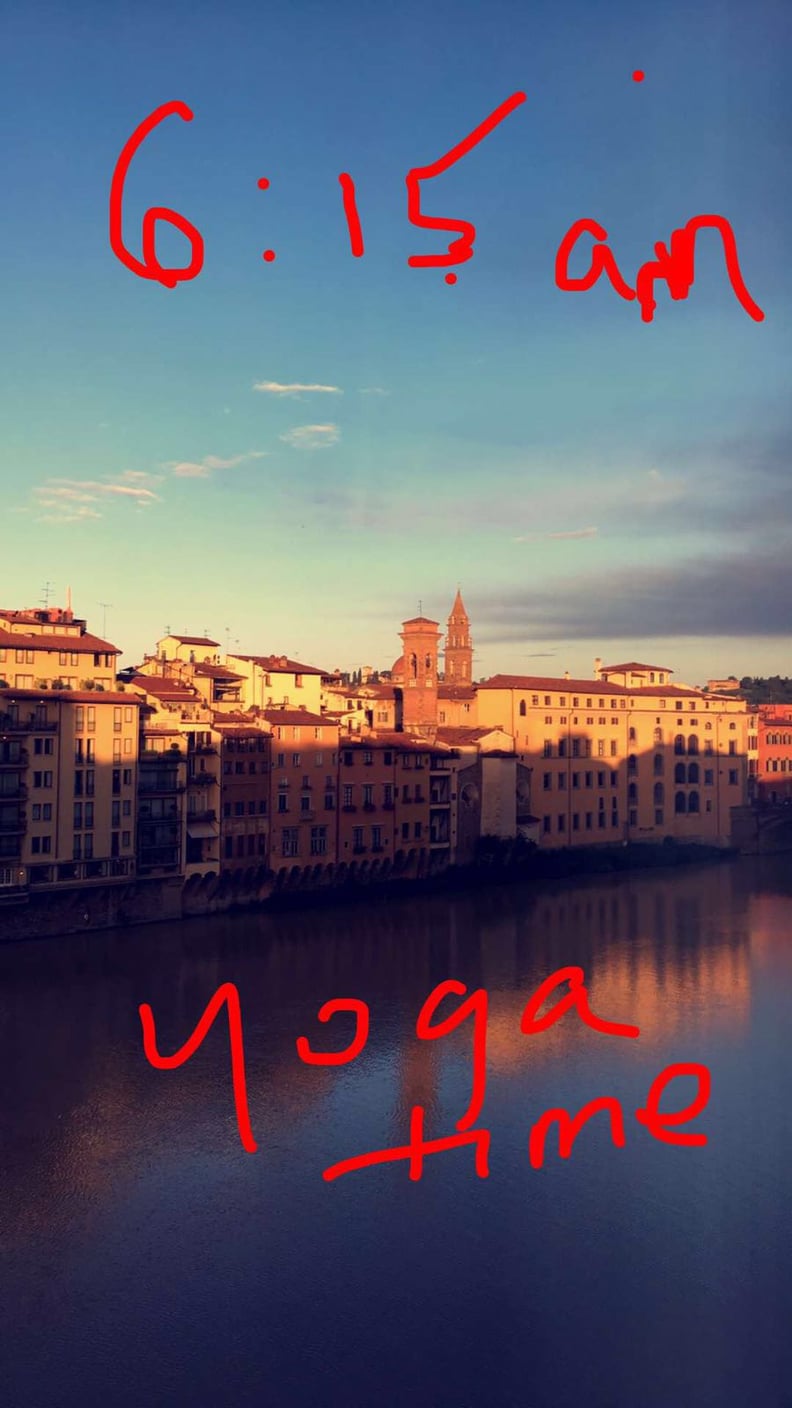 6:15 a.m.: Yoga
"Yoga time. I travel with my yoga mat and try to get in 10 to 20 minutes in my hotel room in the morning."
02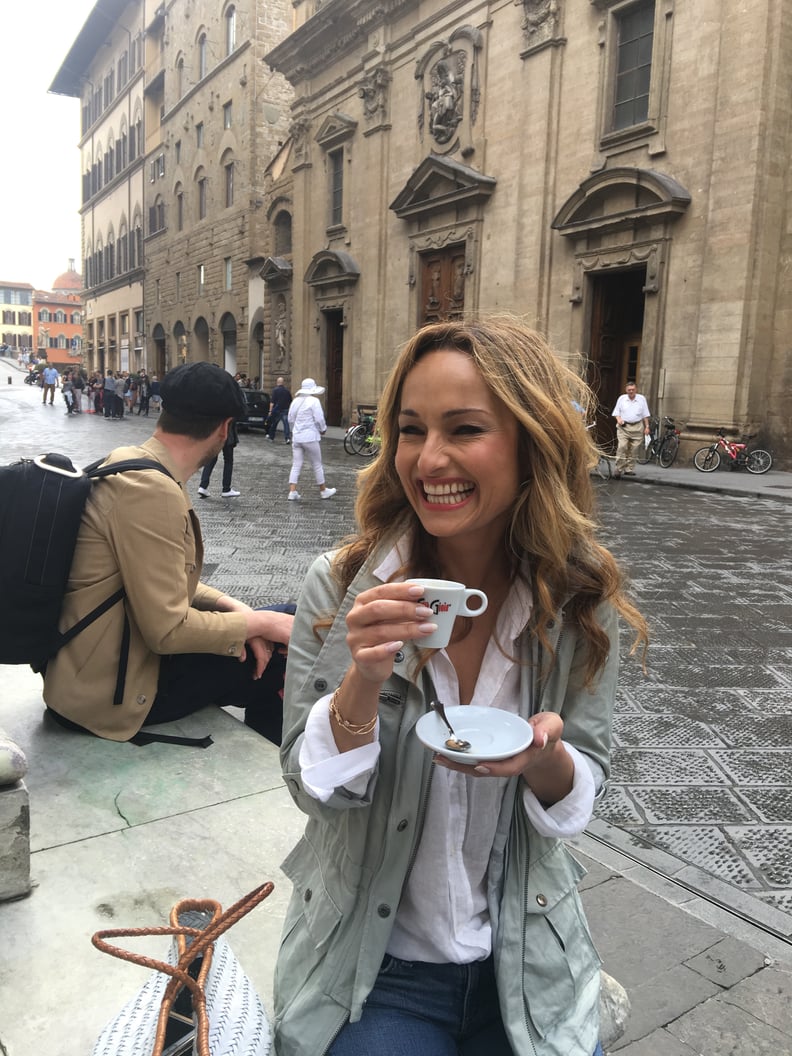 7:30 a.m.: Espresso Time
"I love my espresso in the morning, and in Florence there was no shortage! We must have tried every cafe in the city by the time we wrapped."
03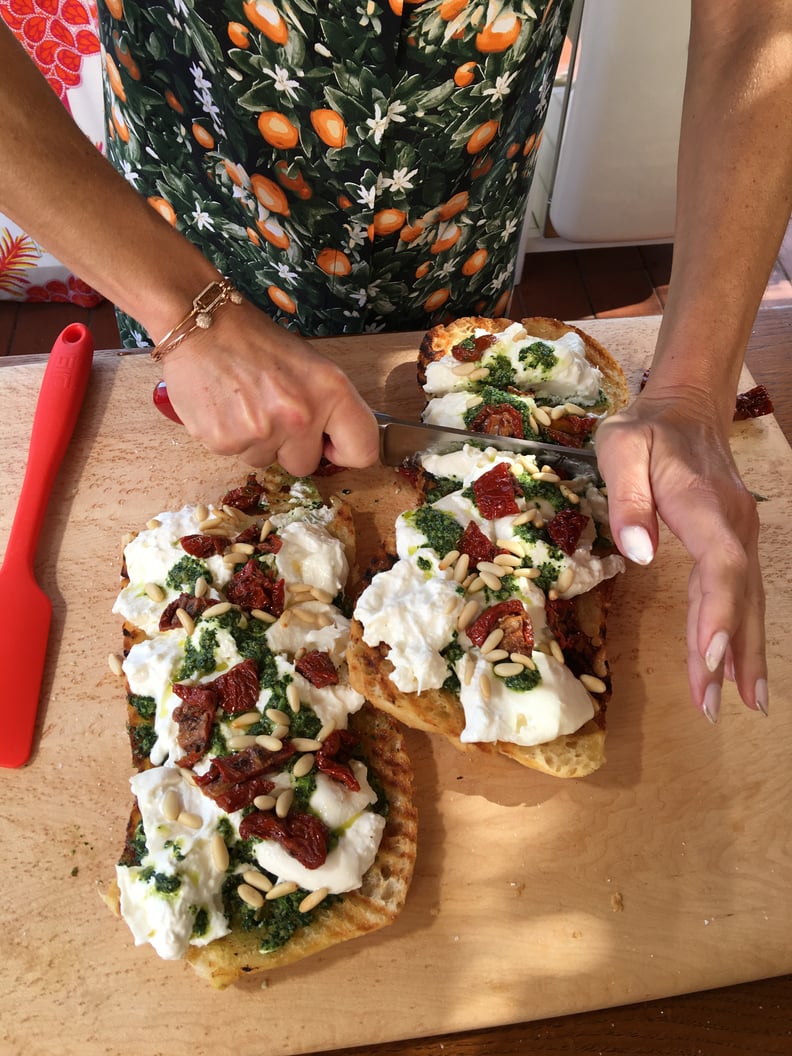 8 a.m.: Snack Time
"We start shooting early, so we're always snacking on one thing or another. One day it's burrata bruschetta for breakfast, another it's pasta and bistecca."
04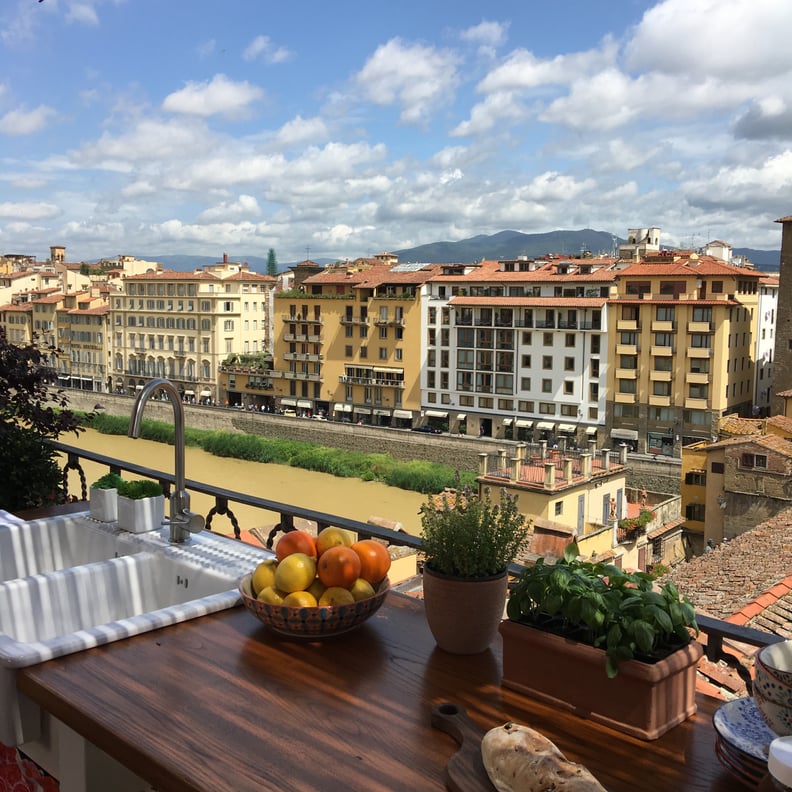 9:30 a.m.: Show Time
"Cameras start rolling. The kitchen overlooked the Ponte Vecchio and had one of the most beautiful views of the city. . . . We built it in just three days!"
05
11:30 a.m.: Mother-Daughter Time
"Mommy-daughter time with Jade. I loved having Jade on set. She likes to run and take pictures. We nicknamed her our in-house photog — she's pretty good!"
06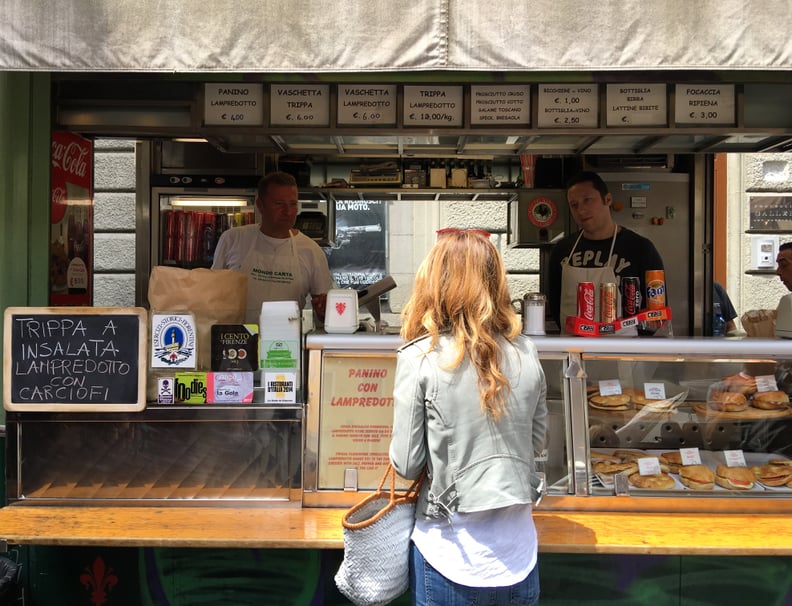 1 p.m.: Lunch on the Town
"Lunch breaks were my time to get out and explore. I'd put on tennis shoes and run to a new food stand or try to track down the best gelato. We never sat still!"
07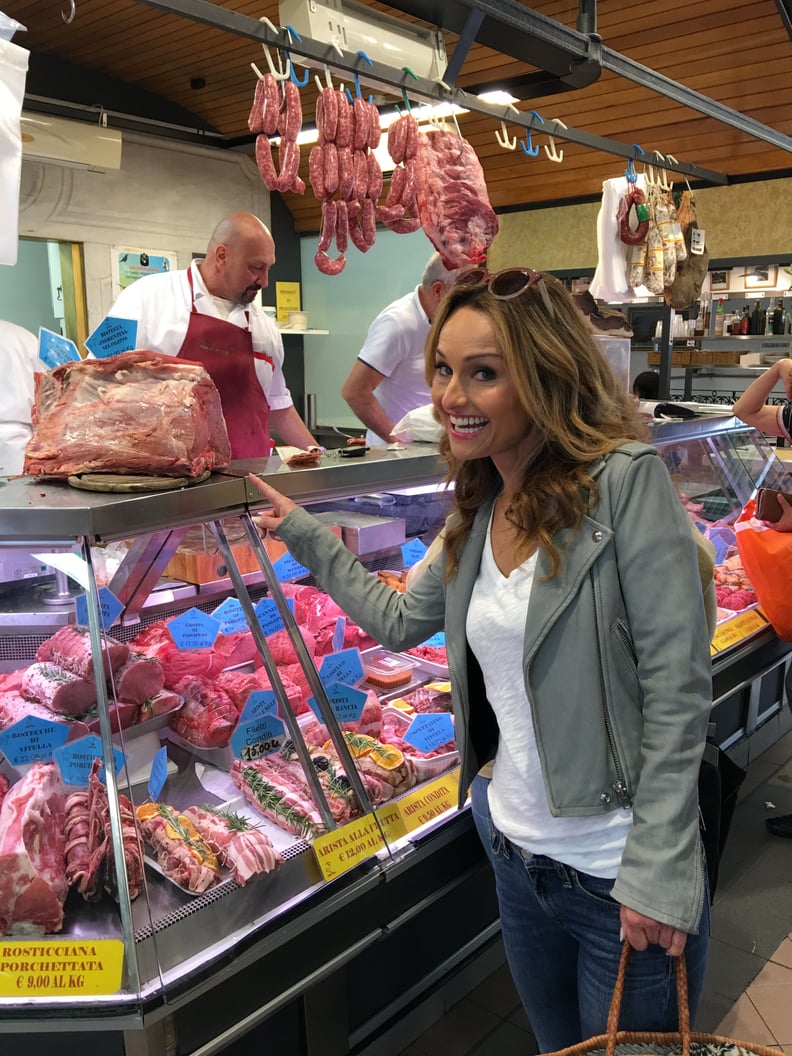 3 p.m.: Food Shopping
"The markets in Florence are incredible. Most everything is sourced locally and they have some of the most interesting meats. They were the inspiration for several dishes this season."
08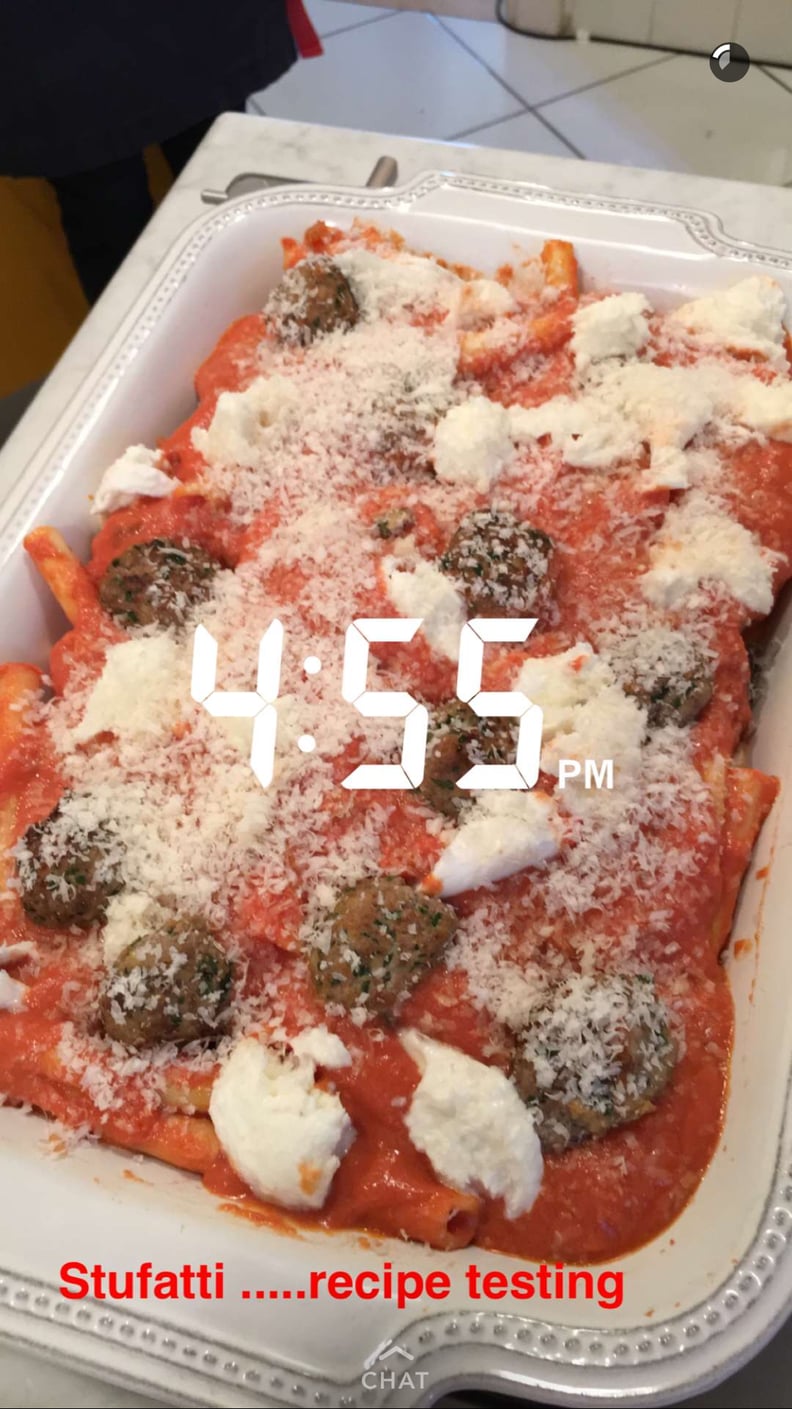 4:55 p.m.: Recipe Testing
"Recipe tastings! I'm always tasting and tweaking the dishes. The ziti stufati was one of my fave recipes . . . ziti, ricotta, and meatballs . . . mmm!"
09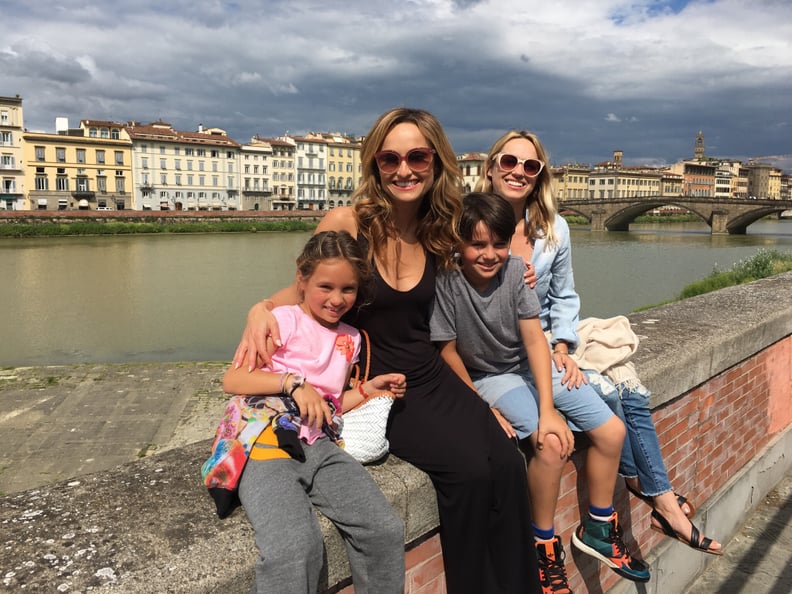 6 p.m.: That's a Wrap!
"Wrap for the day. My entire family flew in. My sister, nephew, Aunt Raffy, and my mom, so the evenings were my time for family and a bit of sightseeing."
10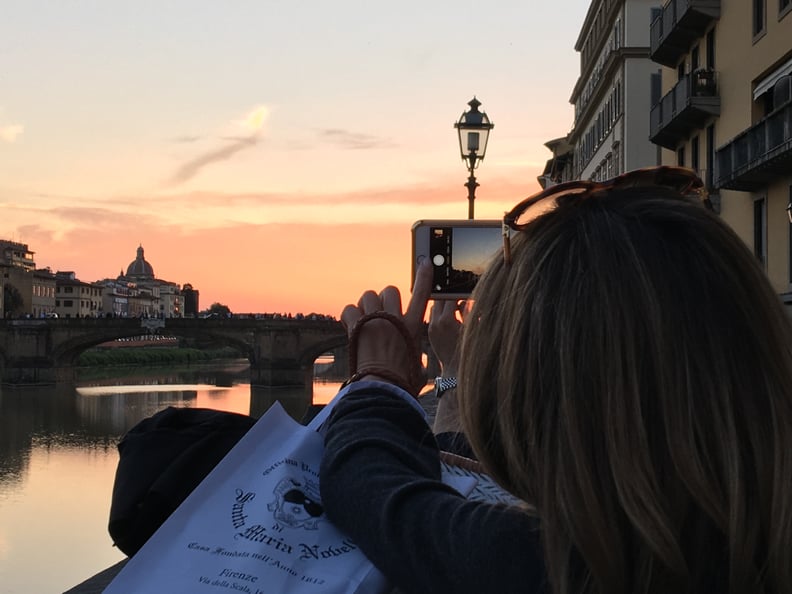 8 p.m.: Sunset in Florence
"Florence has some of the most beautiful sunsets, especially alongside the Arno . . . the perfect end to the day!"