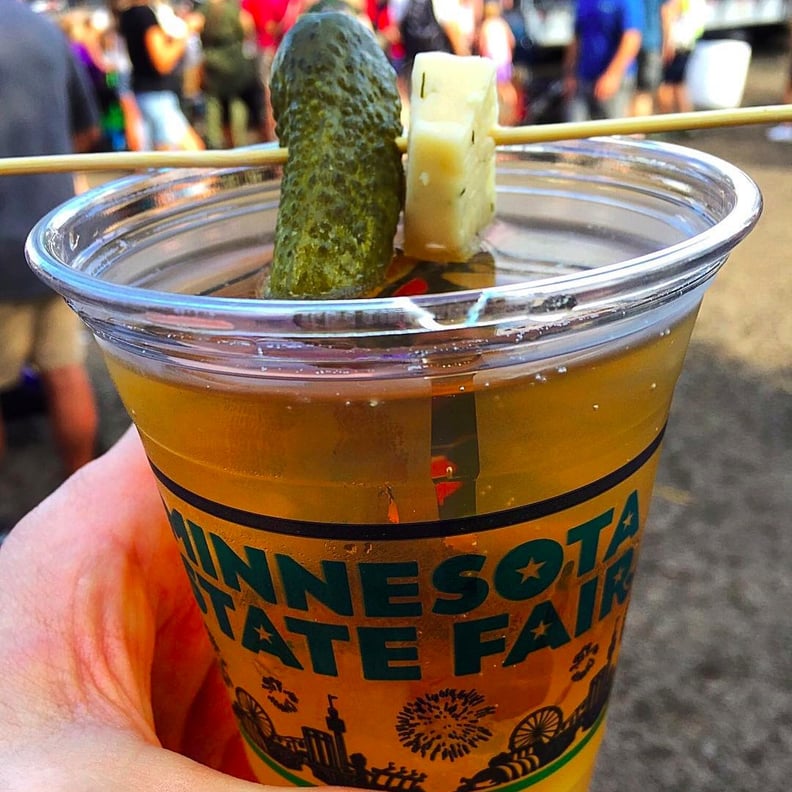 We've seen many a pitiful performance in an attempt to please particular pickle people. Pickle chips! Pickle soda! Fruit punch pickles! Pickle popsicles! Hell, there are even entire pickle restaurants. But very few pickle-flavored culinary endeavors actually sound appealing to a broad audience, which is why we were surprised to see that a dill pickle beer has been taking the Minnesota State Fair by storm.
This fair is known for its wild menu offerings, but the Dill Pickle Ale that's all over social media isn't just a shock-value creation. Described as a "light, American-style ale" that's been "dry hopped with fresh dill, horseradish, and spices," the pickle brew is the delicious (or . . . dill-icious?) brainchild of Minnesota's Barley John's Brewing Company. At the MN State Fair, each of the Dill Pickle brews is served with a garnish of havarti cheese and a mini pickle, and reviewers of the pickle beer say that it's fantastic. While you certainly won't be a fan of the dill-tinged taste if you're not into pickles in the first place, it's a must try for everybody else!
Can't make it to Minnesota for a taste of your own? Then try not to let these droolworthy photos torture you too much.