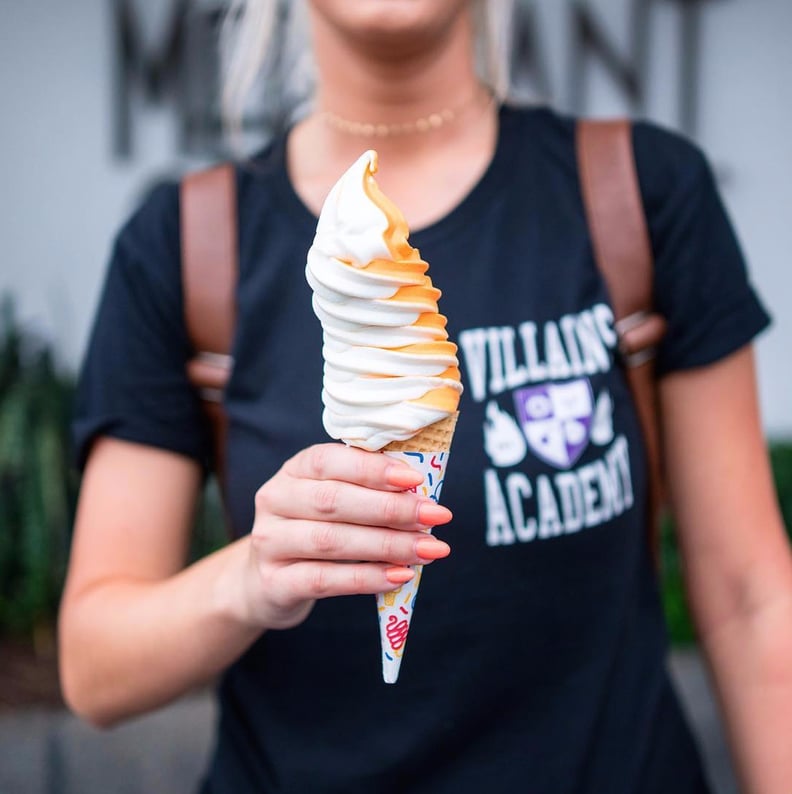 People have a lot of strong feelings about candy corn. The seasonal candy's worth is often debated by those who like the waxy treat and those who just can't stand it. Those who actually like candy corn, however, will be delighted by Disney's mesmerizing ice cream iteration.
Parks throughout the nation have been selling candy corn soft serve for several years now, particularly leading up to the nighttime Halloween festivities held at both Disneyland and Magic Kingdom. The eye-catching dessert swirls together vanilla and candy corn ice cream. It's sometimes even topped with real candy corn pieces! While people who don't like candy corn might want to steer clear, the ice cream has won over a few folks — including the Disney Food Blog — who don't like the candy because of the texture.
If you're intrigued, feast your eyes on a few lovely pictures of the creative soft serve ahead.