Disney World Now Sells Boozy Cocktail Popsicles, So Call Us "Buzzed" Lightyear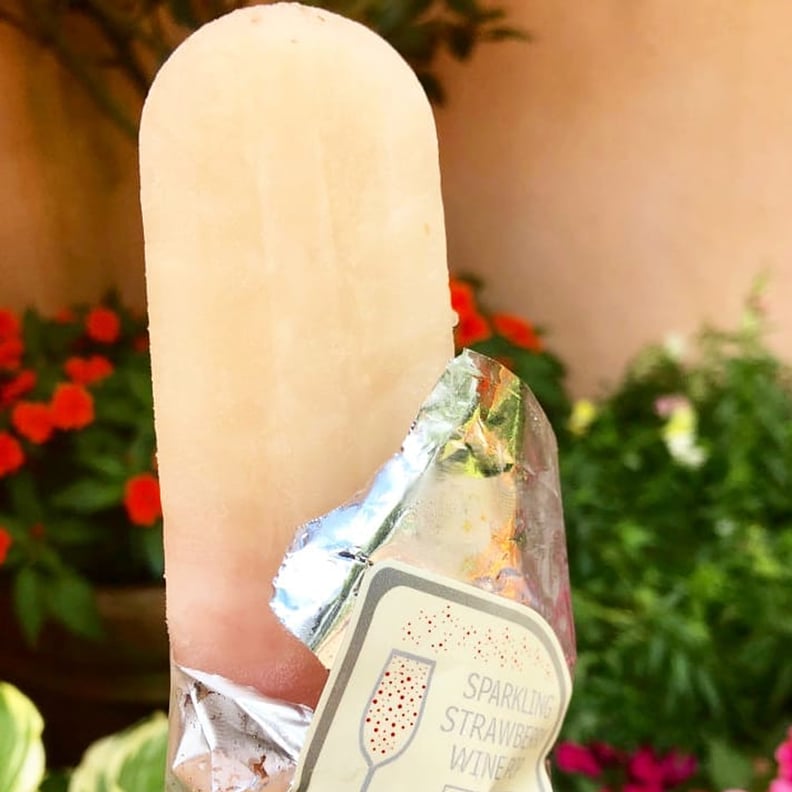 Listen up, y'all! Disney World just got a little bit boozier. The most magical place on Earth already offers park guests with a selection of alcoholic beverages (uh, like Dole Whip Froscatos) and treats to induce tipsiness, and now we can add Pop Fusions popsicles to the menu.
According to Disney Food Blog, these refreshing snacks are available at the Via Napoli food cart in Epcot's Italy Pavilion. The park offers three flavors: Sparkling Strawberry, Berry Sangria, and Limoncello, as well as a non-alcoholic Strawberry option. The Sparkling Strawberry flavor includes, you guessed it, sparkling wine as well as locally grown fresh strawberries. The Berry Sangria flavor features locally sourced wine with fresh berries, and the Limoncello popsicles (exclusive to Epcot) use limoncello liqueur with fresh, locally grown raspberries. Yum!
At $12-$13 per pop, these are pricier than your average icy dessert, but the mid-Disney cool-down (and the 5 percent ABV) might be worth it — especially in that Florida heat. Keep reading to see snaps from fans who've already snagged the new snacks IRL.