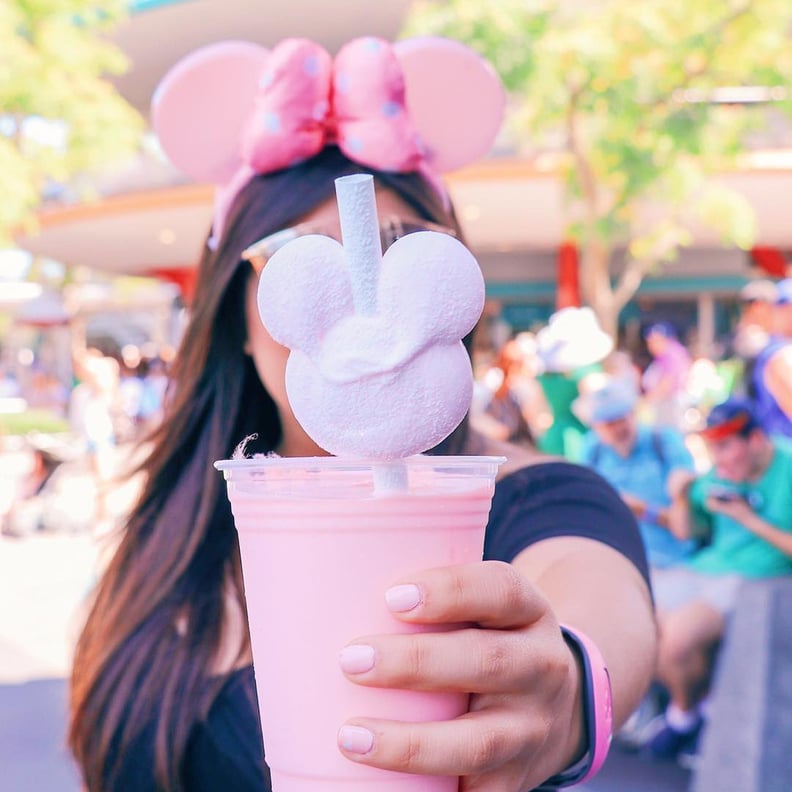 It's a universally acknowledged truth that a snack with Mickey Mouse ears is superior to one without, and Disney World's "millennial pink milkshake" is further proof of this phenomenon. A strawberry milkshake topped with millennial pink cotton candy and a homemade Mickey-shaped marshmallow topper, the treat is available for just under $8 at Auntie Gravity's Galactic Goodies in the Magic Kingdom.
The treat is undeniably pretty in (millennial) pink, and it makes for excellent Instagram material — especially when you've got your own pair of millennial pink mouse ears to match! But even better, Disney dessert-lovers report that the shake is genuinely delicious; it offers up a sweet, frozen escape from the Florida heat during a day at the park. Sounds like an all-around win in our book!
Check out these photos of the pink drink, then scope Disney World's other Instagrammable drink offerings before your next visit.