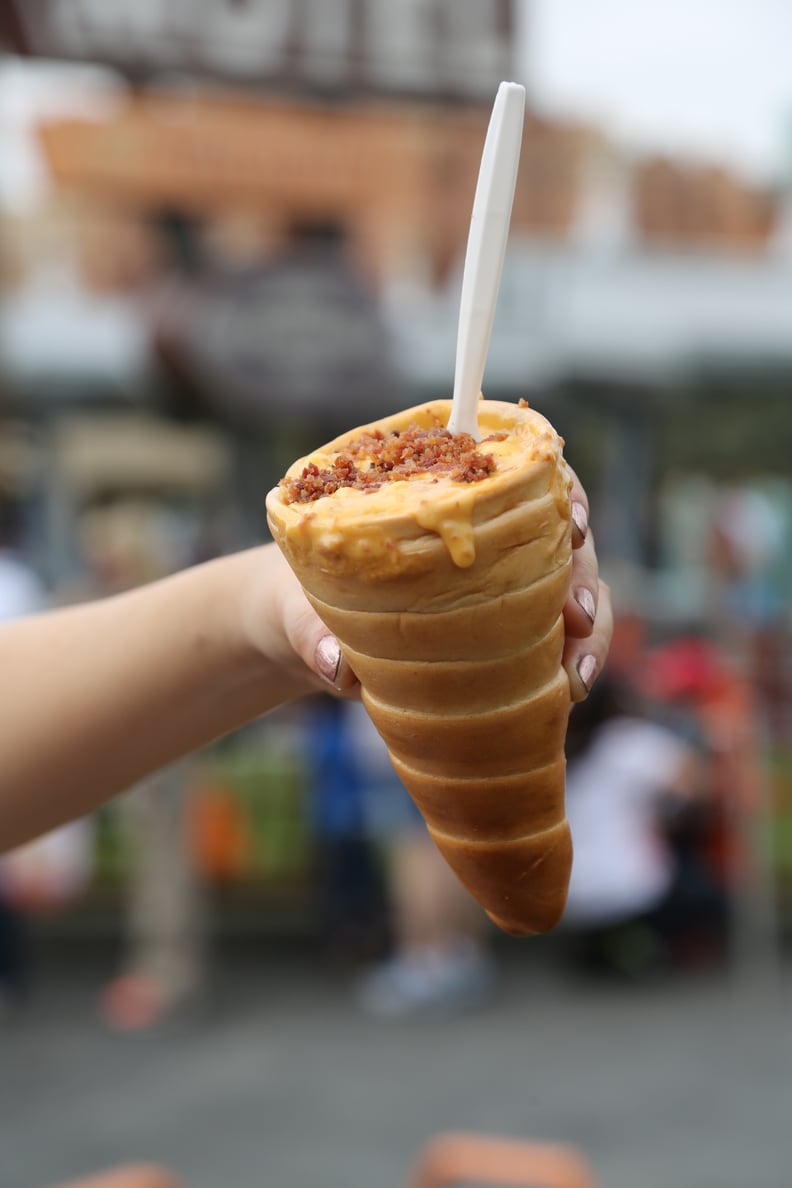 POPSUGAR Photography | Anna Monette Roberts
POPSUGAR Photography | Anna Monette Roberts
The Bacon Mac & Cheese Cone ($8) at Cozy Cone Motel inside Disneyland's California Adventure is an Instagram sensation. So much so, we re-created the recipe at home. I had drooled over these cones for years before getting to try them for the first time a few weeks back. However, being the Texas girl that I am, I couldn't resist also ordering a Chili Cone Queso (50 cents cheaper than the mac) too. BTW, it's essentially a Frito pie inside a bread cone. My colleague Nicole and I took far too many shots of the oozing cones before taking our seats at the picnic tables and not-so-delicately tasting each one.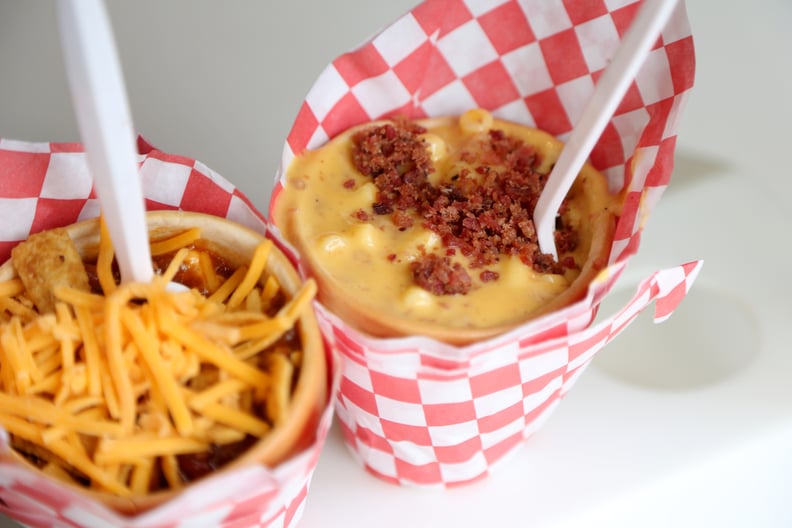 First off, the cone itself tastes like it's made from the same dough as the pretzel. It's like a slightly sweet brioche. It's a little bit on the stale and dry side, but I think that's because you have to eat it as soon as it comes out. Something I've noticed with Disneyland food is it's awesome when piping hot but much less desirable when cooled to room temperature.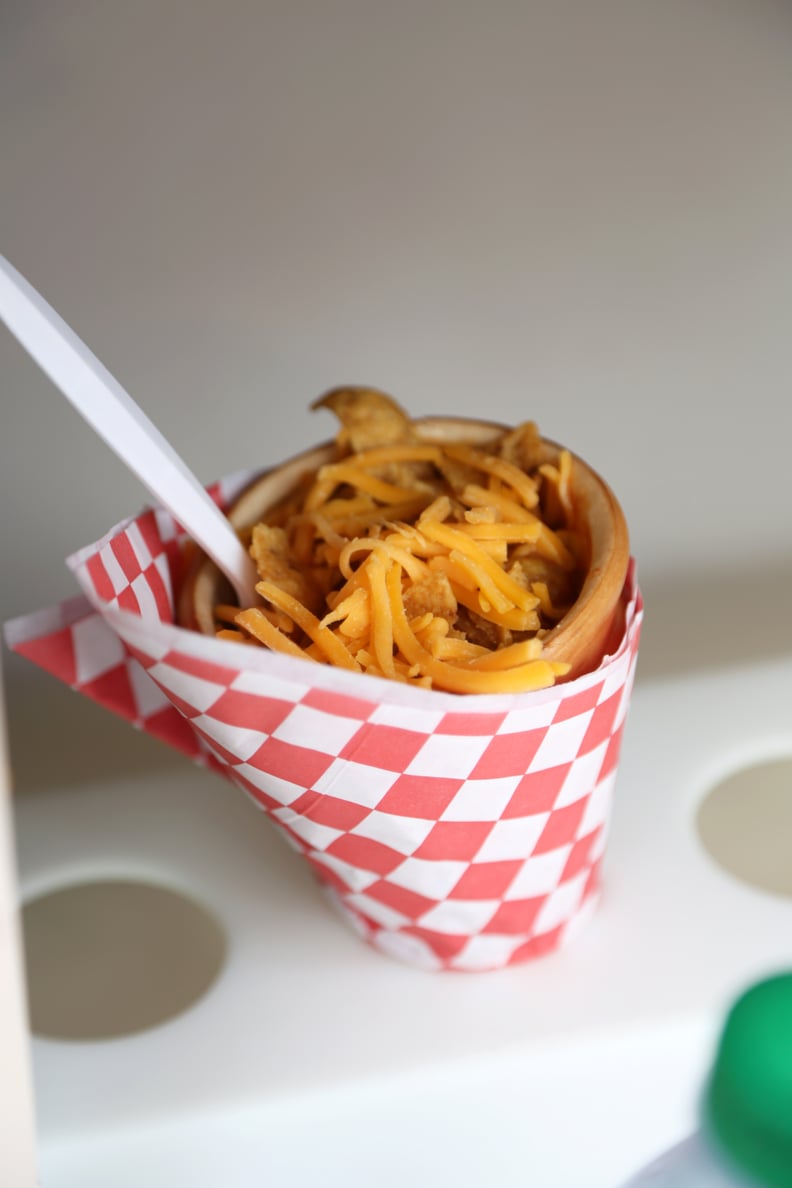 As for the flavor of each cone, there was a clear winner but no loser! The bacon mac and cheese is awesome. It's more Velveeta cheese sauce than noodles, which is a big bonus, plus it's topped with crunchy (real!) bacon pieces. However, Nicole and I couldn't put down the Chili Cone Queso. The beef chili (also available vegetarian) is packed with beans and spices. The chips offer a nice textural contrast, and here's the best part: the bottom of the cone is filled with queso dip, plus there's more melted cheddar cheese on top. Before I polished off my half of the chili cone, Nicole stopped me and said, "I'm going to be real country and mix these two together. Try it and tell me it isn't the best decision." I followed suit and found myself extremely happy that I had trusted her with such a bizarre hybrid. But that's the beauty of Disneyland. You get to be a kid again, and occasionally, that leads to something magical.