Eat Your Way Through Europe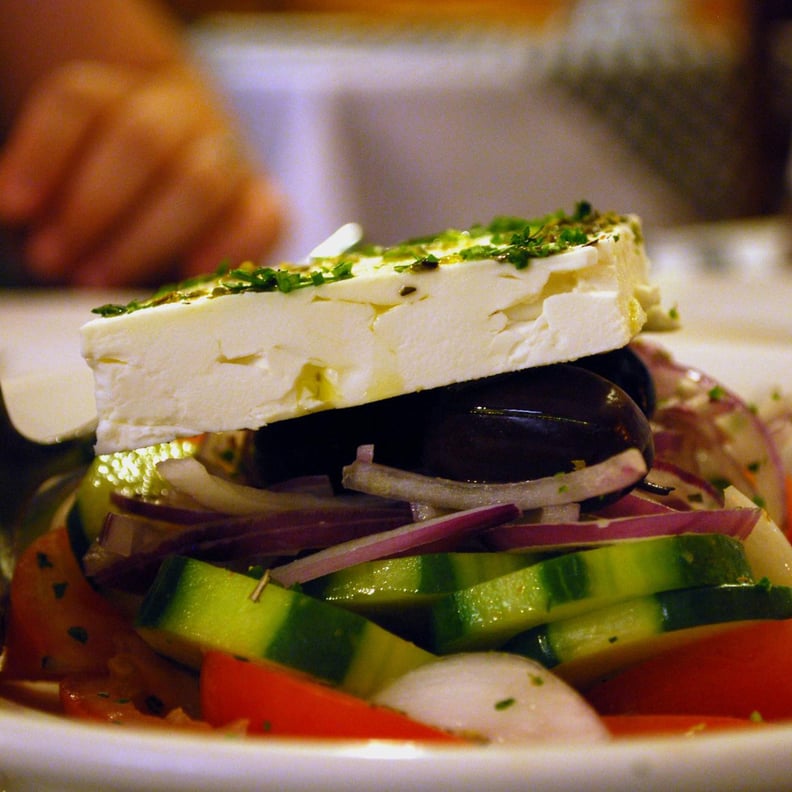 The Sochi Olympics are the perfect opportunity to celebrate international dishes and ingredients and to experience a multitude of cultures, languages, and traditions. Each country has its own unique cultural identity, and thus its own set of tastes and flavors that help define it. Scroll through to take a culinary tour of Europe.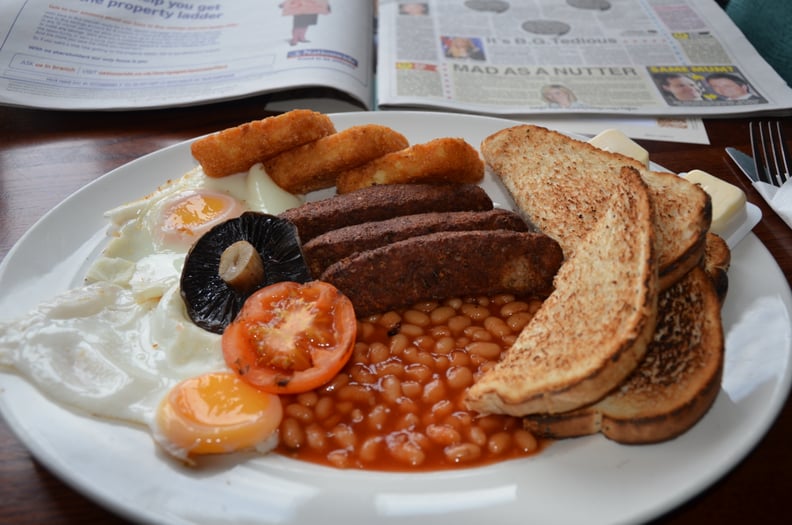 England: Full English Breakfast
A full English breakfast is not to be missed. Full is the operative word here, because that's exactly what you'll be all day after enjoying one of these. This dish typically includes eggs, Heinz beans, sausage, potatoes, mushrooms, a broiled tomato, and toast. How's that for a solid start to the day?
More suggestions: Fish and chips, bangers and mash, and high tea service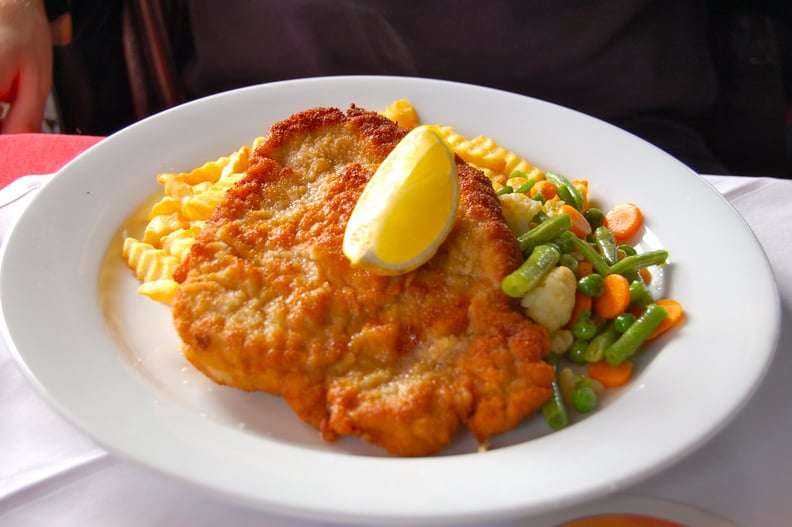 Austria: Wiener Schnitzel
Wiener schnitzel is a very popular dish in Austria that features a boneless piece of meat (usually veal or pork) that has been pounded, breaded, and fried. It's served with a lemon wedge and a potato side.
More suggestions: Apfelstrudel, sachertorte, and coffee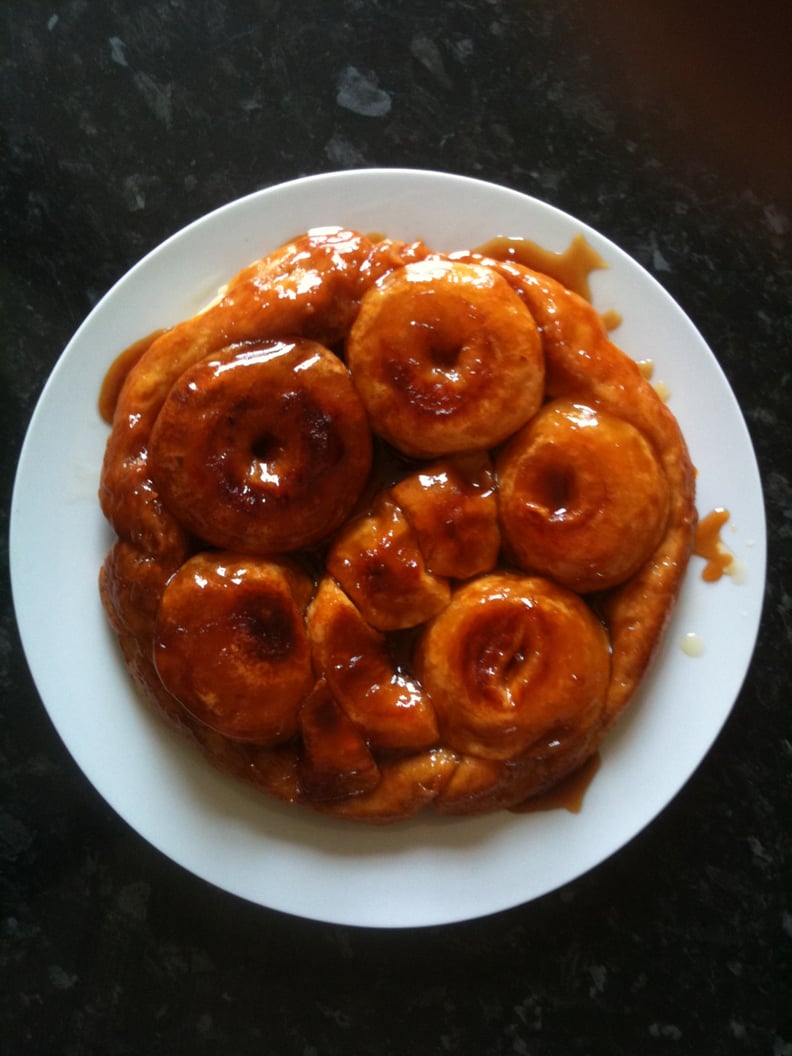 France: Tarte Tatin
Café de Flore on Boulevard Saint Germain in Paris is famous for tarte tatin, a caramelized apple tart loaded with sugar and butter.
More suggestions: Coq au vin, steak frites, French pastries, bread, and all the cheese you can get your hands on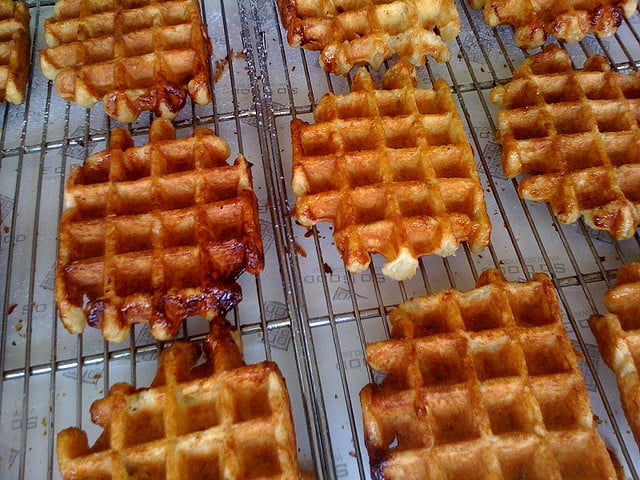 Belgium: Brussels Waffles
A Brussels waffle is similar to what we call a Belgian waffle in America. The dense, caramelized waffle is typically lightly dusted with powdered sugar (or covered in Nutella).
More suggestions: Lambic beer, chocolate, moules-frites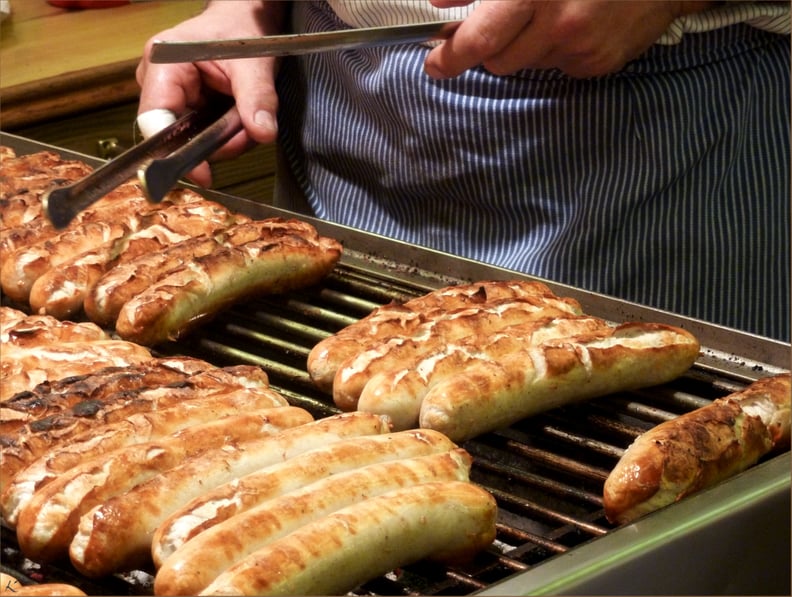 Germany: Bratwurst
Street vendors in Germany serve grilled bratwurst on soft rolls with spicy mustard. Different regions have their own versions of this pork sausage, but all are well loved and delicious. It's a culinary tradition that has been an important part of the country for centuries.
More suggestions: Radler (beer and lemonade), spaetzle, currywurst, and more sausage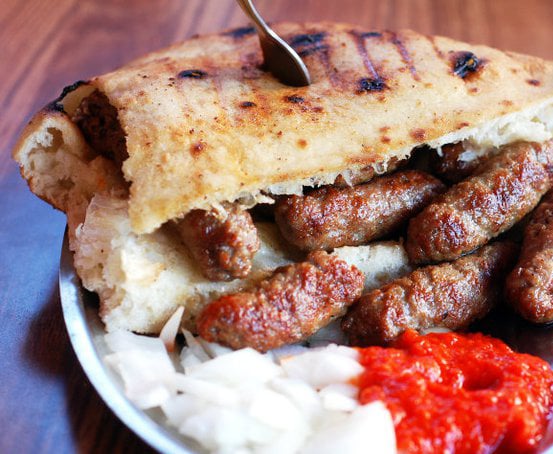 Bosnia: Cevapcici
Bosnia, Serbia, and other Slavic countries are famous for cevapcici (pronounced che-vap-chi-chi). These skinless sausages are made of mixed meats and spices, then grilled and served with onions, sour cream, kajmak (Turkish clotted cream), ajvar (red bell pepper relish), or cottage cheese.
More suggestions: Fresh seafood, stuffed peppers, burek, and rakija
Photo: Camilla Salem
Greece: Horiatiki
Horiatiki, more commonly known as Greek salad, is a Summer salad of fresh tomato, cucumber, red onion, and feta cheese, drizzled with olive oil and seasoned with oregano.
More suggestions: Spanakopita, moussaka, gyros, and baklava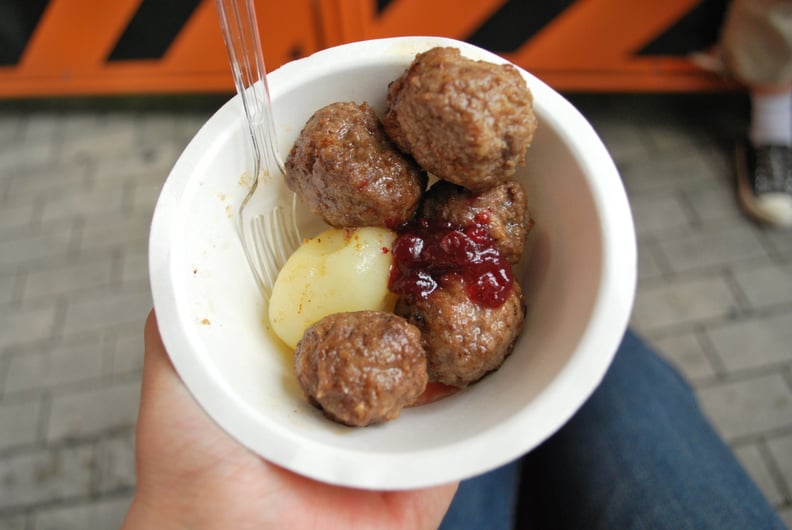 Sweden: Meatballs
Though it's possible you've tried the meatballs at Ikea, we suggest giving authentic Swedish meatballs a shot. These small meatballs are made up of a mixture of meats and spices and are often served with a boiled potato and lingonberry jam.
More suggestions: Swedish pancakes, gravlax, and aquavit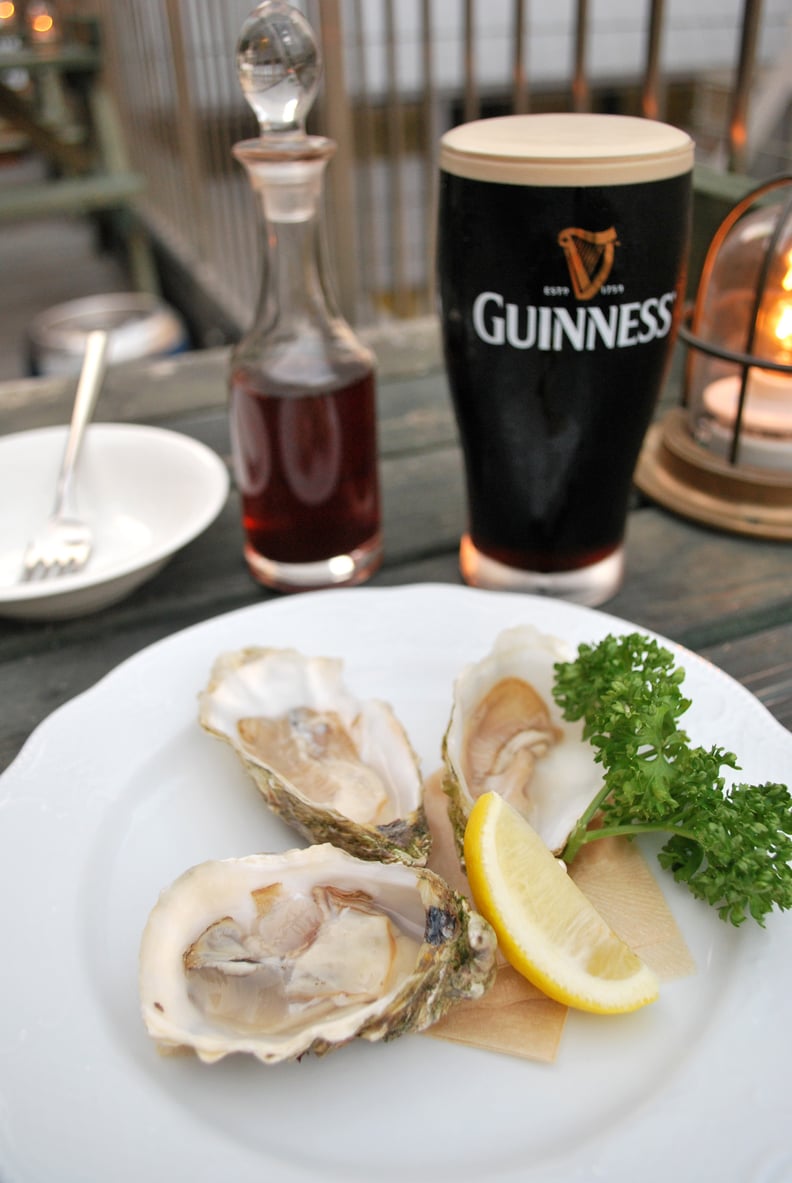 Ireland: Guinness and Oysters
At first glance, this combination of flavors and textures doesn't sound like a winner, but upon further research, the two have been paired together for quite some time. Feast on delicious raw oysters and a hearty pint of Guinness during happy hour, just like the Irish.
More suggestions: Soda bread, boxty, colcannon, and Irish whiskey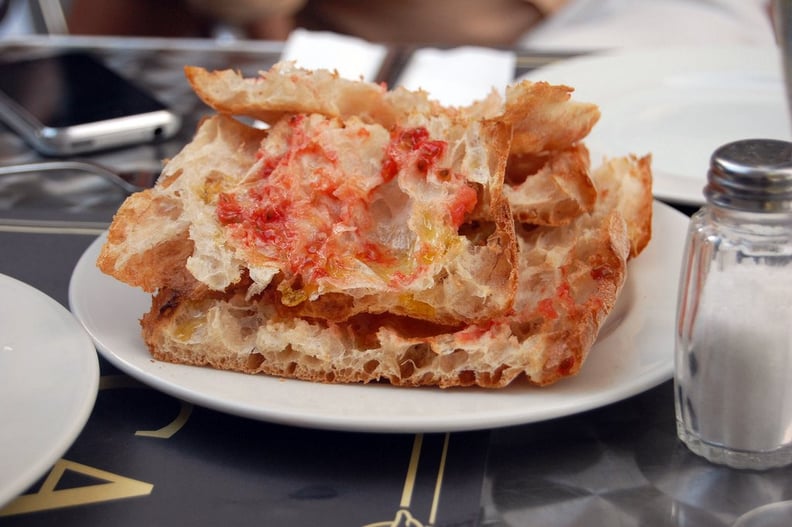 Spain: Pan con Tomate
Pan con tomate is a simple and classic tapa from Catalonia that is best enjoyed in the afternoon with a cold glass of white wine or cava in hand. It's simple — involving just bread, ripe tomatoes, olive oil, salt, and sometimes a rub of garlic — yet so satisfying.
More suggestions: Paella, jamón serrano, and flan
Photo: Camilla Salem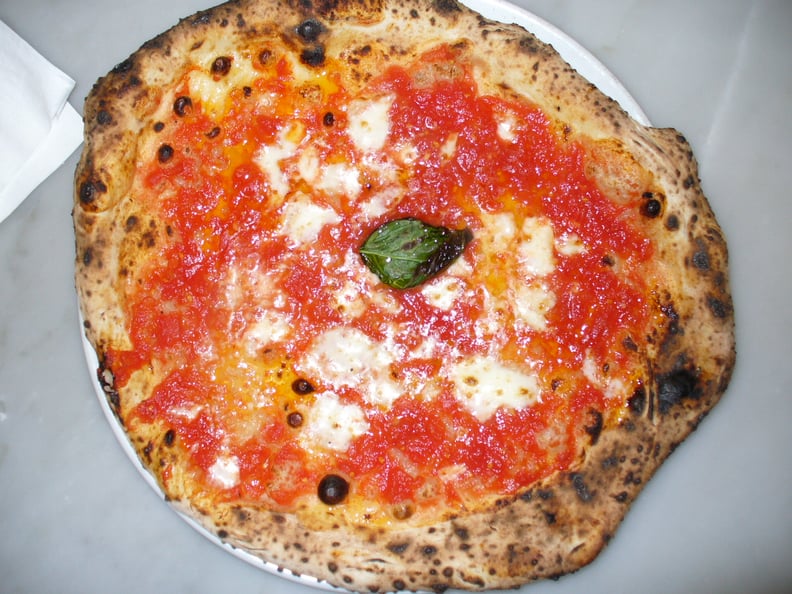 Italy: Neapolitan Pizza
When in Rome (or Naples), it's almost irresponsible not to enjoy an authentic Neapolitan pizza. There are some pretty strict rules when it comes to Neapolitan pizza (there's even an association dedicated to it, Associazione Vera Pizza Napoletana). The ingredients used are simple, uncomplicated, and out-of-this-world delicious.
More suggestions: Pasta, pesto, salumi, and cannoli