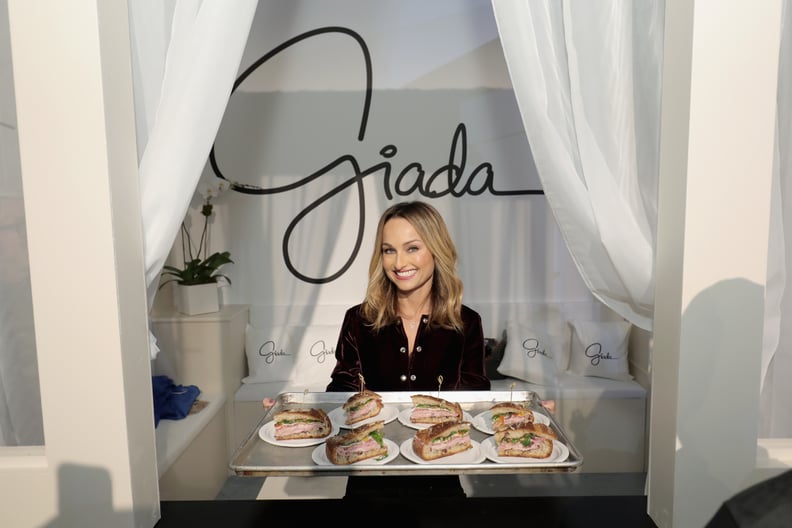 I caught up with her inside the Giada Vegas booth to chat about pasta, the importance of learning how to cook "lemon spaghetti" (which somehow sounds so much more enticing when she says it with her Italian accent), and the basic supplies to keep stocked for quality Italian fare. Giada's booth was swarmed with crowds all night long, where she was busy personally handing out her delicious muffuletta sandwich to throngs of devoted fans. Seriously, I'll be thinking about that sandwich for at least the rest of the week.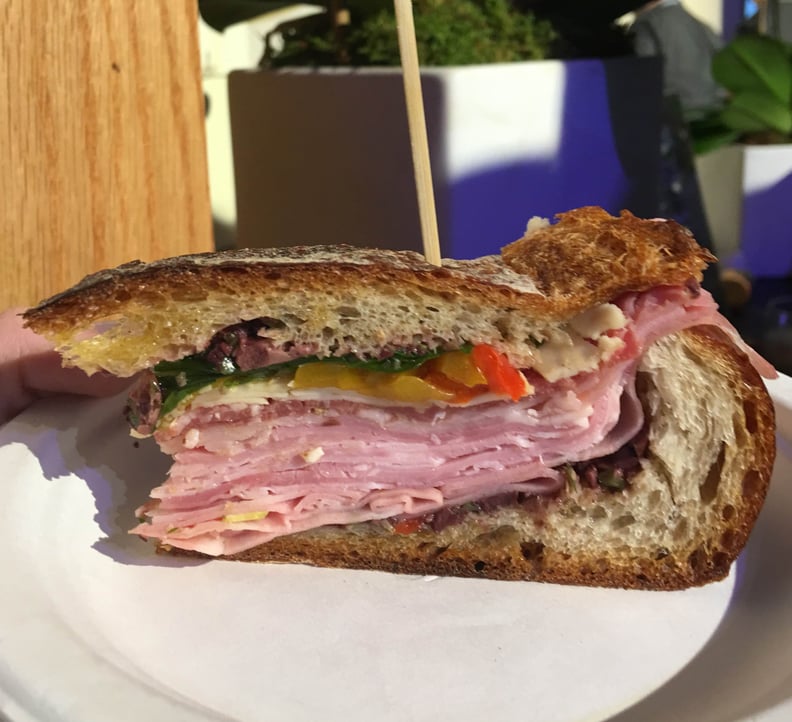 On the 1 Surprising Ingredient She Adds to Pasta
"Chocolate! Short rib with chocolate. I'm actually making it tomorrow night for dinner."
On the 5 Staples She Thinks Everybody Should Keep Stocked in Their Pantry
"Pasta, jarred tomato sauce, whatever kind you like. I like Rao's or Mutti, but Mutti is harder to find. Garlic, olive oil, and red pepper flakes."
On Her Favorite Go-To Breakfast on Busy Days
"I do brown rice, with olive oil and salt. I like a carb for breakfast, and I like a savory breakfast. If you start your day with sugar, you're jacked for the rest of the day. I get up really early in the morning, so I need a carbohydrate. So I'll do 1/4 cup of brown rice, with warm olive oil and salt. At my restaurant I do oatmeal, olive oil, salt, and marcona almonds for protein."