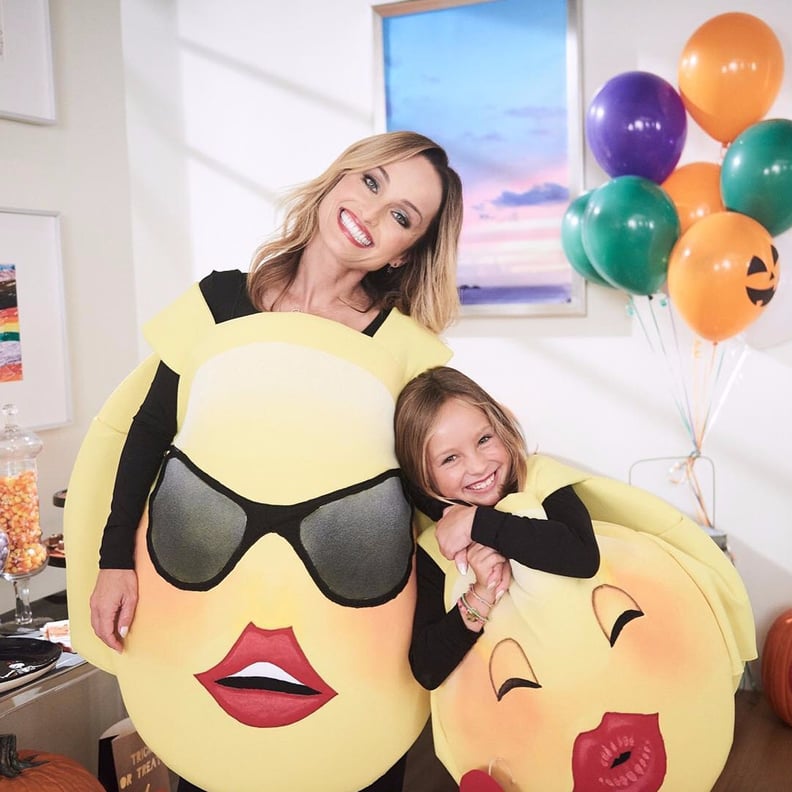 Giada De Laurentiis and her daughter, Jade, share the sweetest moments together, and they're total pros when it comes to Halloween costumes. In addition to sharing her best Halloween recipes, Giada has shared her costumes through the years, and most of the time she's tag teaming Halloween with Jade . . . and the pair couldn't be more adorable. Giada has proved that she's just as good at making a DIY costume as she is an Italian recipe, and we love witnessing her enthusiasm every year. Take a look back at Giada's best costumes throughout the years, and cross your fingers that she and Jade debut something just as epic this year.
2014: Cleopatra and Maleficent
In 2014, Giada channeled her inner Maleficent, while Jade looked adorable in a decked-out Cleopatra costume.
2015: The Pink Ladies
Giada and Jade matched head to toe in 2015 when they rocked personalized Pink Lady jackets and Grease-style cat-eye glasses.
2016: Emoji
Emoji costumes are a supereasy and creative group costume idea, and Giada and Jade got in on the fun last year by dressing as the sunglasses emoji and the kissy-face emoji. Adorable!
2017: '70s Vibes
OK, so this wasn't Giada's Halloween costume in 2017 — she dressed up like this in June. She captioned the photo, "When #nationalsunglassesday & 70s day collide," and her throwback look is pretty genius. We can't wait to see what Giada dresses up as next!