So far in life, I've never spent more than $40 on tequila, but now I'm definitely considering dropping $475 on a bottle of Guillermo Del Toro's collaboration with Patrón Tequila. The famous director, who made a name for himself with dark films like Pan's Labyrinth, Crimson Peak, and (my personal favorite) Spanish-language thriller The Orphanage, was born in Jalisco, Mexico, where Patrón originated. The director and the tequila brand worked together to tell the story of Patrón with Del Toro's signature style elements: fantasy, dark beauty, and a whole lot of spookiness.
"Embrace your darkest (happy) hour," proclaims the website announcement of the $475 limited-edition kit, which includes a skeleton-shaped pairing of golden tequila, a signature liqueur, and two votive candles to enhance the "ritual." The Del Toro collaboration features dark spirits in more ways than just its ode to the dead . . . the director's special liqueur, served in a skull-shaped container, is a moody, amber-colored concoction has a deep flavor with notes of vanilla, clove, and caramel.
Of course, the skeleton-themed kit is set to ship in early September — or, in horror buff speak, just in time for Halloween! So check out the details of the collaboration and scope out the preordering information, then enjoy a behind-the-scenes video and pictures of the spooky spirits ahead.
Naturally, a video about the collaboration feels like a dark fantasy film in itself.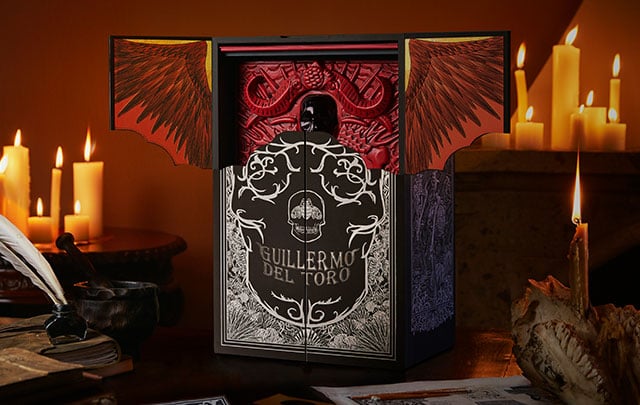 The kit unfolds to reveal an otherworldly pair of wings.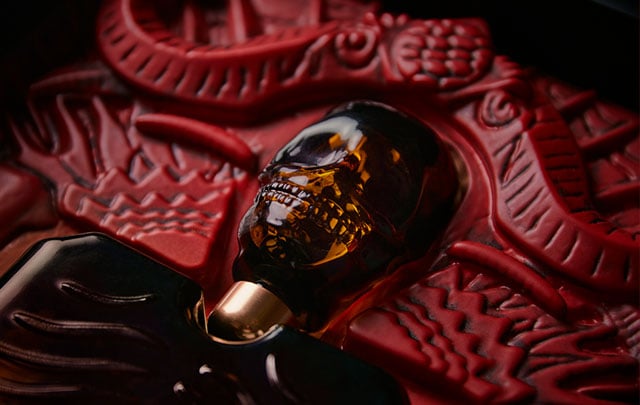 A small skull bottle contains Del Toro's liqueur.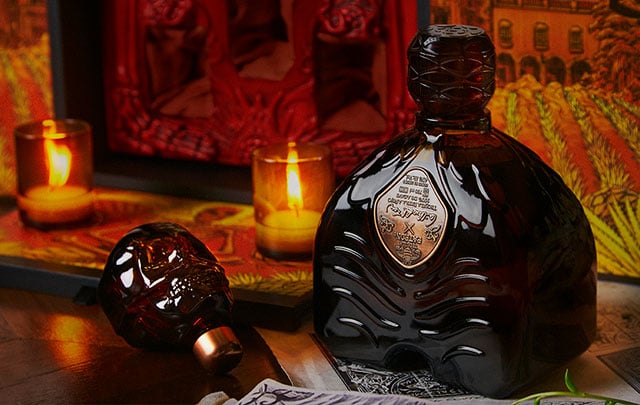 Together, the liqueur and the tequila make a chilling — but totally delicious — pairing.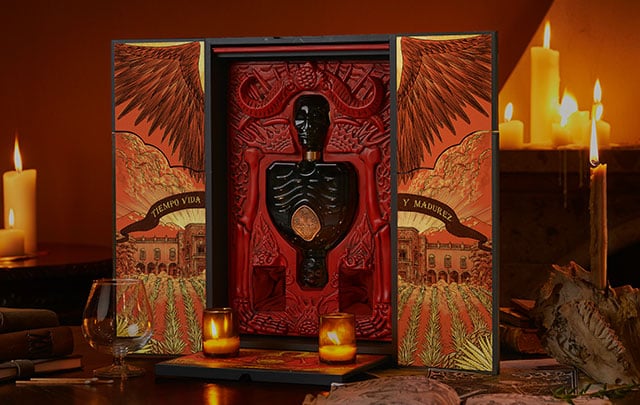 The set comes with two candles to create a haunting tequila ritual.