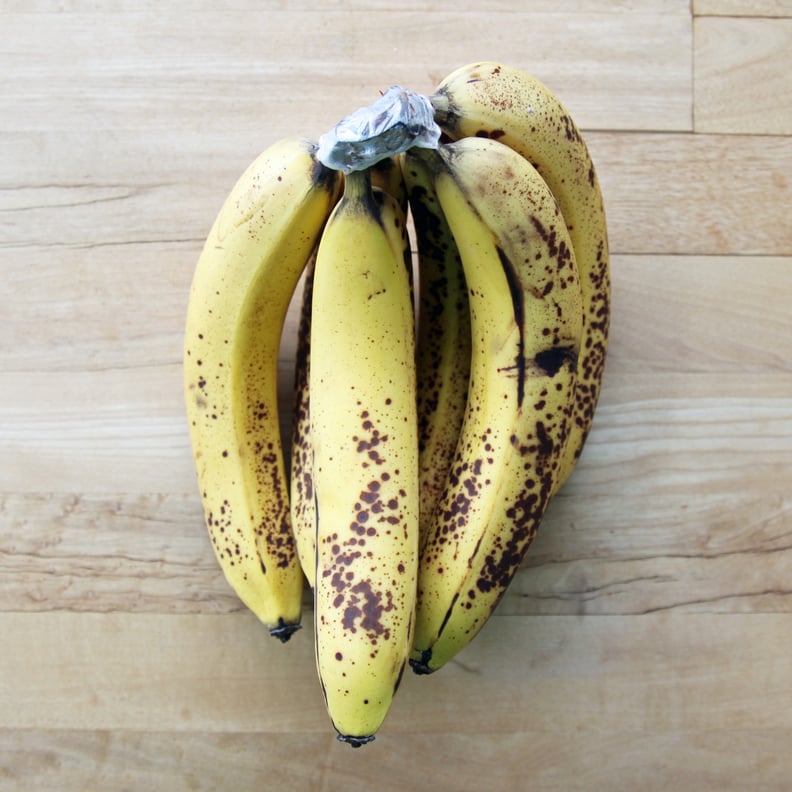 POPSUGAR Photography | Nicole Perry
POPSUGAR Photography | Nicole Perry
Don't toss out those overripe bananas! With a couple minutes of prep work, they can be transformed into frozen nuggets of gold, perfect for smoothies. Here's the best way to do it:
Start with overripe, spotty bananas (they have much more flavor).
Peel all of the bananas.
Slice them into 1- to 2-inch chunks. (Smaller pieces are much easier on your blender; even a high-powered blender, like a Vitamix, will have trouble breaking down a whole banana.)
Arrange them in a single layer on a parchment- (or wax-paper-) lined rimmed sheet pan. Don't just toss the unfrozen chunks into a freezer-safe bag; if you do this, they'll freeze into a brick of banana chunks that'll need to be chipped apart before using.
Once frozen, transfer to freezer-safe bags. We like to separate them into individual bags that hold just enough banana chunks for a smoothie, so there's no guesswork (or measuring needed) when you're tired and looking to blitz your way to breakfast. For our go-to smoothie recipe, that means 1 1/2 bananas, but many other recipes use less.