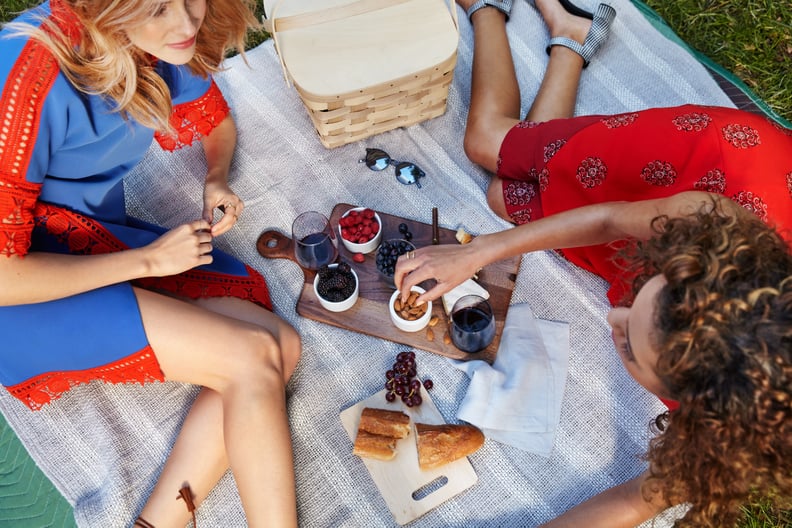 POPSUGAR Photography | Sisilia Piring
POPSUGAR Photography | Sisilia Piring
If you're a millennial who loves wine, this might not come as a surprise to you. We, and by that I mean people aged 21 to 38, drank almost half the wine purchased in America last year. According to a survey by the Wine Market Council, millennials bought 159.6 million cases of wine last year, which is more than 40 percent of all wine consumed in the country in 2015. And we're not talking about the bottom of the barrel, either. The survey found that millennials aren't afraid to splurge — "17 percent of millennials who drank wine spent over $20 per bottle, as compared to only 5 percent of baby boomer wine lovers," NBC News reported.
What's more is that we don't just venture out in price, but also in variety. We're willing to try wine from more places and gravitate not just toward what's familiar: "While Boomers are more likely to grab California bottles, millennials are driving the sales of Washington, Oregon, and even New York," the study found. I'd like to think that I personally contributed to a small percentage of these results, and I definitely align with the patterns of the survey. While Two-Buck Chuck was a staple in college, my grown-ass 23-year-old self has graduated to the fancy stuff, aka $12 bottles of Cabernet.
I think these survey results speak to a larger trend among millennials — we value quality, not just quantity. We're experts at weighing our options before making a decision (do you ever go to a restaurant before checking the Yelp score?), we're more willing to take risks (wine- or job-related), and we're more accepting (gay marriage? You better believe it. Wine that's not from wine country? Let's try it out!). Cheers to that.