Why Ugly Produce Is the Next Big Thing in Food Delivery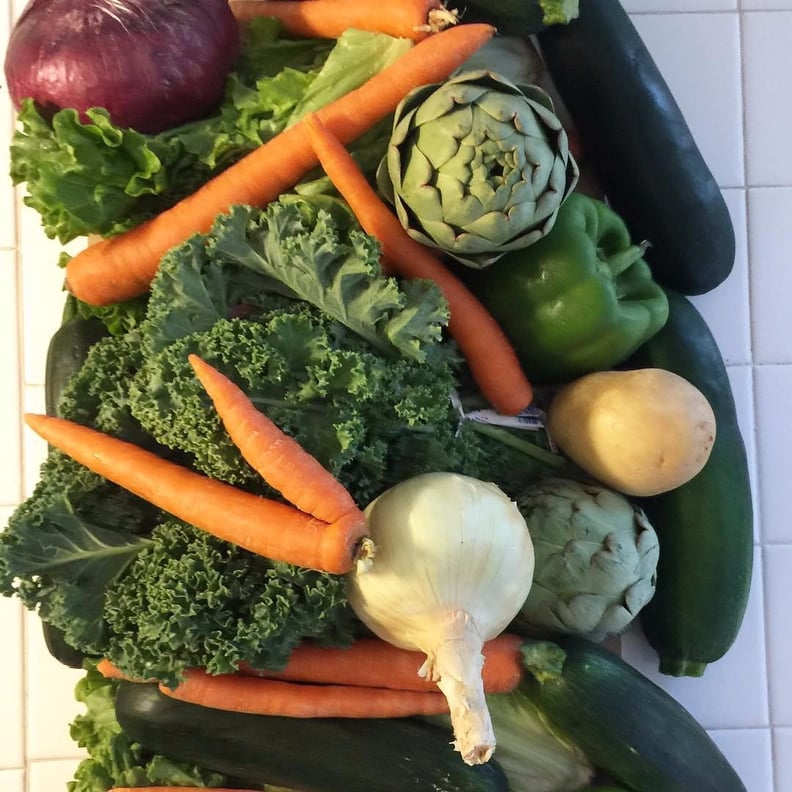 Ugly produce is having a moment, and for good reason. A California-based company called Imperfect Produce is aiming to change the way people think about the "ugly" fruits and vegetables that often get overlooked and wasted purely for aesthetic reasons. The subscription-based company delivers boxes of fresh produce to people's doors (primarily in the Bay Area and parts of LA) at a 30 to 50 percent discount.
Not only is Imperfect Produce able to give consumers healthy foods for a fraction of the price of a traditional grocery store, but it's greatly helping to reduce food waste, a growing problem in the US. The food is sourced straight from farms (mostly in California) where plenty of "ugly" produce has been rejected for cosmetic reasons, whether an apple is the wrong color, a carrot is misshapen, or a sweet potato is uneven.
People who grow their own produce know that imperfect fruits and vegetables are actually the norm. No two tomatoes are the same, and seeing perfectly shiny apples is a red flag that they're coated in unwanted preservatives. This company is aiming to remind people that "ugly" produce is just as high-quality as — if not more than — the best-looking produce in the aisle. Imperfect Produce sources both organic and conventional fruits and vegetables, and you can pick and choose what you want in each of your boxes.
For customers concerned that the wonky-looking produce won't taste the same, Imperfect Produce guarantees the taste is not compromised in the slightest. The company's promise is, "We're redefining beauty in produce, not taste!" If you're curious about this revolutionary subscription service, read on to see real photos people have shared of the "ugly" produce they happily purchased . . . just not from the grocery store.
Here's what $24 worth of organic produce looks like.