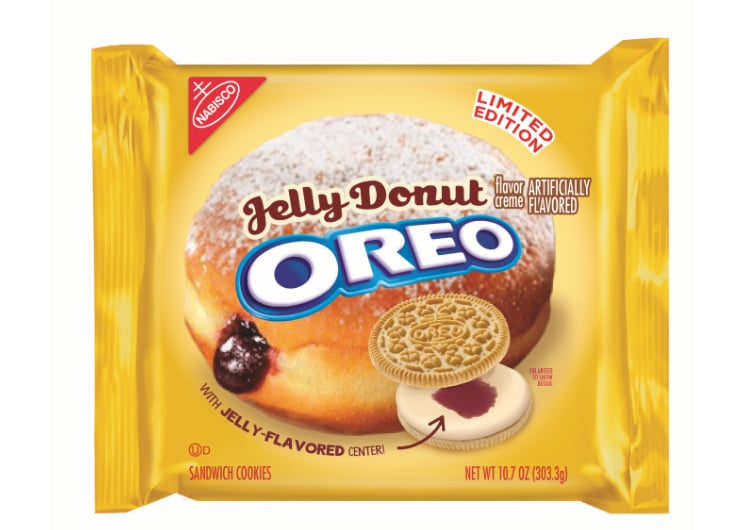 Oreo
Oreo
Last year, Oreo asked consumers to vote from three awesome potential flavors to create Walmart's 2017 cookie. While Cookies & Cream beat out the Jelly Donut and Caramel Apple options, the company has decided to show the second-place winner some love and now, our Jelly Donut Oreo dreams are becoming a reality!
(Yes, we're aware that Cookies & Cream Oreos are a bit repetitive and are essentially Oreo-flavored Oreos, so it only makes sense that they decided to make the runner-up happen.)
In honor of National Doughnut Day on Friday, June 2, we'll all be able to try this oozing new Jelly Donut Oreo flavor . . . but don't expect to find them at your local grocery store. These limited-edition Oreos will only be available at Walmart stores.
If you're lucky enough to get your hands on this sweet new treat, you should expect the new flavor to taste just like the classic doughnut it was inspired from. According to a statement from the brand, "It has a Golden Oreo cookie, raspberry center, and custard outer ring and is exclusive to Walmart."
Looks like we're celebrating National Doughnut Day at Walmart!