John Legend [1] is no stranger to making masterpieces. Whether he's sitting behind the piano or cooking in the kitchen, he knows how to capture our attention. That's why we were so excited to learn about his latest collaboration: the star's brand LVE Wines [2] has teamed up with LG Signature [3] to create a limited-edition 2018 vintage Cabernet Sauvignon. Only 300 bottles were made with Raymond Vineyards [4].
We got to sit down with Legend in Napa Valley to try the highly coveted new wine and speak with him about LVE Wines's partnership with LG Signature. In addition to food pairing and playlist recommendations, he gave us this piece of advice: "Drink the LG Signature x LVE Cab to get your vibe right. If your vibe isn't right, it will help you fix that."
Keep reading to get all the details from our interview and learn more about Legend's journey with all things wine.
Why John Legend Started a Wine Label in 2015
"I've been doing it for years now; I love wine. I love the experiences that I connect with wine — the travel, the food, the romance — everything that I associate with wine has always been a beautiful experience for me. I feel like wine brings pleasure and beauty to the world. My fans always told me that my music and wine really connected for them. So, I thought, why not make the connection more explicit? Let's create our own wine brand."
On How LVE Wines Came to Collaborate With LG Signature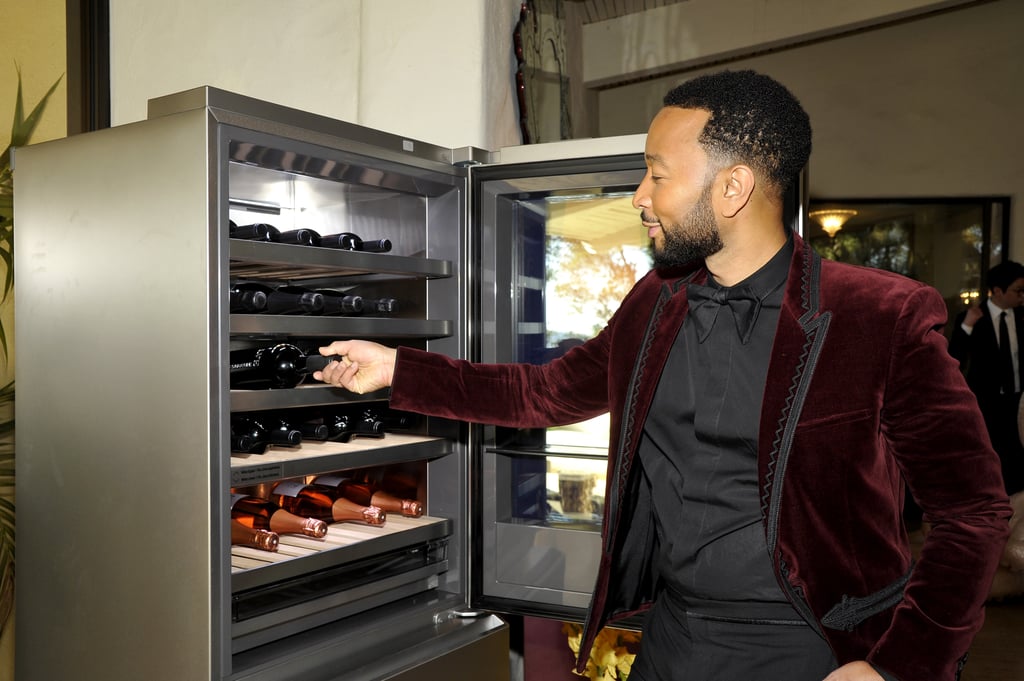 "We've been working with LG Signature since last year. We did a holiday campaign with them. I wrote a song with my friend Meghan Trainor called "You Deserve It All." We created a beautiful video that featured some LG signature products. And one of the products, of course, is the wine cellar. What we loved about it was that we could integrate LVE with it, could integrate the holidays which I love, and integrate the song that I wrote. All these things were really fun for me to put into this campaign. It's truly a great wine cellar, and we felt like the collaboration between LG and LVE could be really magical. So we're excited to do it with them."
John Legend's Go-To Food and LVE Wine Pairings
"I love having the rosé [6] with my fried chicken and some of my soul food that I make. I also like the sparkling rosé [7] with a lot with spicy foods, so if we're having taco night, it's really good. I enjoy the cabernet [8] with red meat — Chrissy [Teigen] makes a really amazing beef Wellington. I love making steaks, and the cabernet is wonderful with that."
The One Investment John Legend Recommends For Wine-Lovers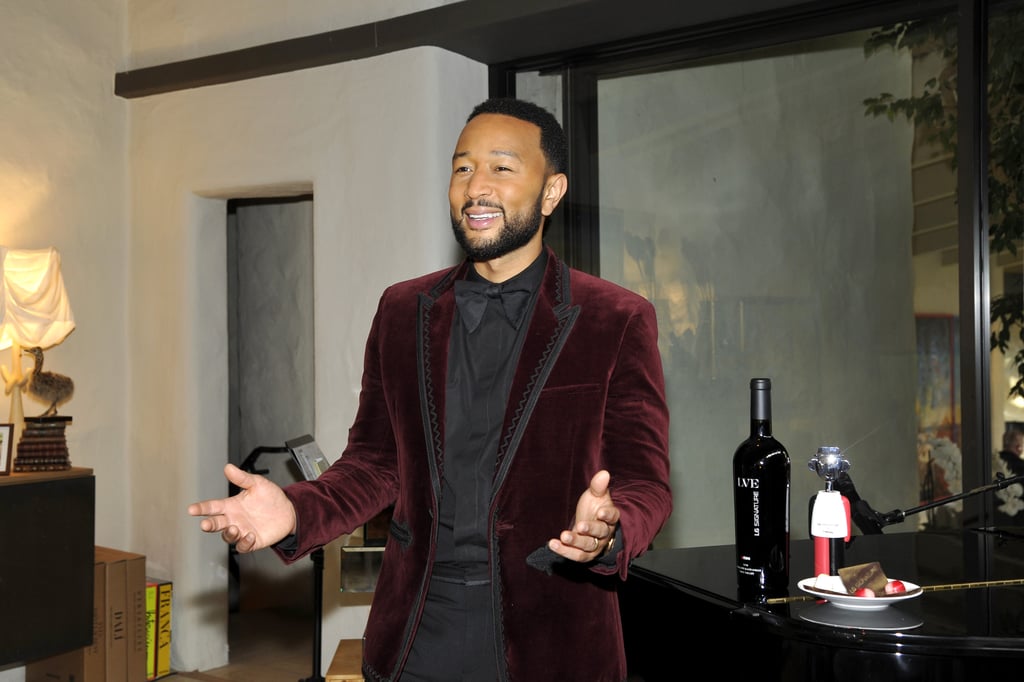 "Well, you've got to have the LG signature wine cellar [9] ($6,999), if you can. That's a great start, because I think storing your wine at the right temperature is always preferable. I don't like to be too prescriptive when it comes to wine, because I think a lot of times people feel intimidated, because they feel like there's so many rules they have to follow. I think we should do things to make people feel included and not make them feel like they're not doing it right and there's this exact perfect way to go about it — that makes it intimidating. The best way to include more people is to educate them but not make them feel bad for not knowing something. Keep it simple. Buy wines that you love, serve it with food that you love, and drink it with people you love. I think those are the most important things."
What's on John Legend's Cooking Playlist
"Well, I have lots of playlists, so I'm a playlist impresario, because I'll make a playlist for different events and different moments — for Valentine's Day, for date night, for a barbecue, for a kids' party, because you've got to edit it down for the ones that are kid appropriate. So, I make playlists for all of it, but for when I'm cooking, I love to listen to Marvin Gaye and Nina Simone as we're getting ready. I'm usually drinking a glass of wine, cooking with Chrissy, and getting ready to have people over. I like classic soul and a little bit of jazz."