15 Kitchen Secrets to Screenshot From Kylie Jenner's Snapchat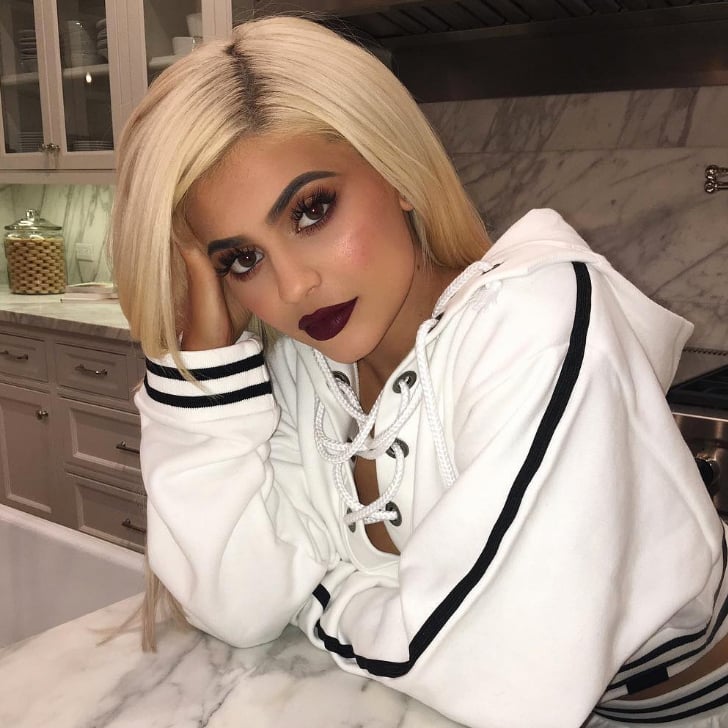 Kylie Jenner is not only a successful 20-year-old who ow20
two Calabasas mansions and the insanely popular Kylie Lip Kits, but she's also a pretty legit cook. Like most teenagers, Kylie occasionally indulges in junk food and takeout, but she also uses her gorgeous kitchen to the best of its ability to make seriously mouthwatering home-cooked meals. The best part for her fans is that Kylie shares it all on her Snapchat so that we can feel like we got a seat at her table. These 15 food snaps from Kylie just might convince you she's your next source of kitchen inspiration.
Use Orange Juice and Coconut Oil in Your Roasted Yams.
Kylie shares her candied yams recipe on her official website, and not only does it call for toasted marshmallows, but it also incorporates interesting ingredients like orange juice and coconut oil.
Dip Fried Chicken in Honey For Salty-Sweet Perfection.
Fried chicken and honey is a classic combination that many Southerners swear by.
For the Best BBQ Chicken, Char It on the Grill, Smother It in Sauce, and Let It Rest in a Foil-Covered Dish.
Kylie and boyfriend Tyga cook together all the time, and their meals often include BBQ chicken, ribs, and all the best sides like mac 'n' cheese and roasted potatoes.
Top Your Avocado Toast With Chicken for Extra Protein.
Invest in High-Quality Cookware.
Spice Up Your Grilled Cheese by Adding Hot Sauce and Serving it With Hot Cheetos.
Set Up a DIY Taco-Salad Bar For Easy Serving.
The easiest way to host a dinner party is with a DIY serving station for quick meals like Tex Mex tacos.
Top Gooey Mac and Cheese With a Crunchy Breadcrumb Topping.
Stock Up on All Your Favorite Snacks.
Girls' nights in aren't complete with all the best junk food. Kylie's picks include Toll House cookies, Pillsbury sugar cookies, Jimmy Dean microwave sandwiches, and Häagen-Dazs ice cream.
Know the Key Difference Between Vanilla and Vanilla Bean Ice Cream.
Even Kylie knows they're not the same thing.
The Best Snack to Keep in Your Fridge: Pomegranate Seeds.
Kylie admits she goes through an endless number of containers of pomegranate seeds. Hopefully she knows how to seed a pomegranate the easy way.
Make a Simple Pasta Dish That Starts With Sautéed Onions and Diced Chicken.
Kylie cooks for herself a lot, and one of her staple dishes is bow-tie pasta with sautéed onions and diced chicken breasts.
Add Pantry Staples Like Olive Oil, Dried Thyme, and Salt and Pepper.
Basic seasonings can instantly elevate the simplest dish.
Stir in Plenty of Parmesan Cheese.
It's OK to Stay in All Day and Order Takeout.
Even Kylie has days where she stays in all day and orders tons of food.
Want a Full Tour of Kylie's Kitchen?