POPSUGAR Photography
POPSUGAR Photography
Tradition has it that serving a classic Southern feast will bring wealth and good fortune heading into the New Year. To guarantee such prosperity, we've rounded up dishes like black-eyed peas and creamy collard greens purported to do just that. This dinner is not only tasty, but also celebrates family, friends, and fortune in 2018!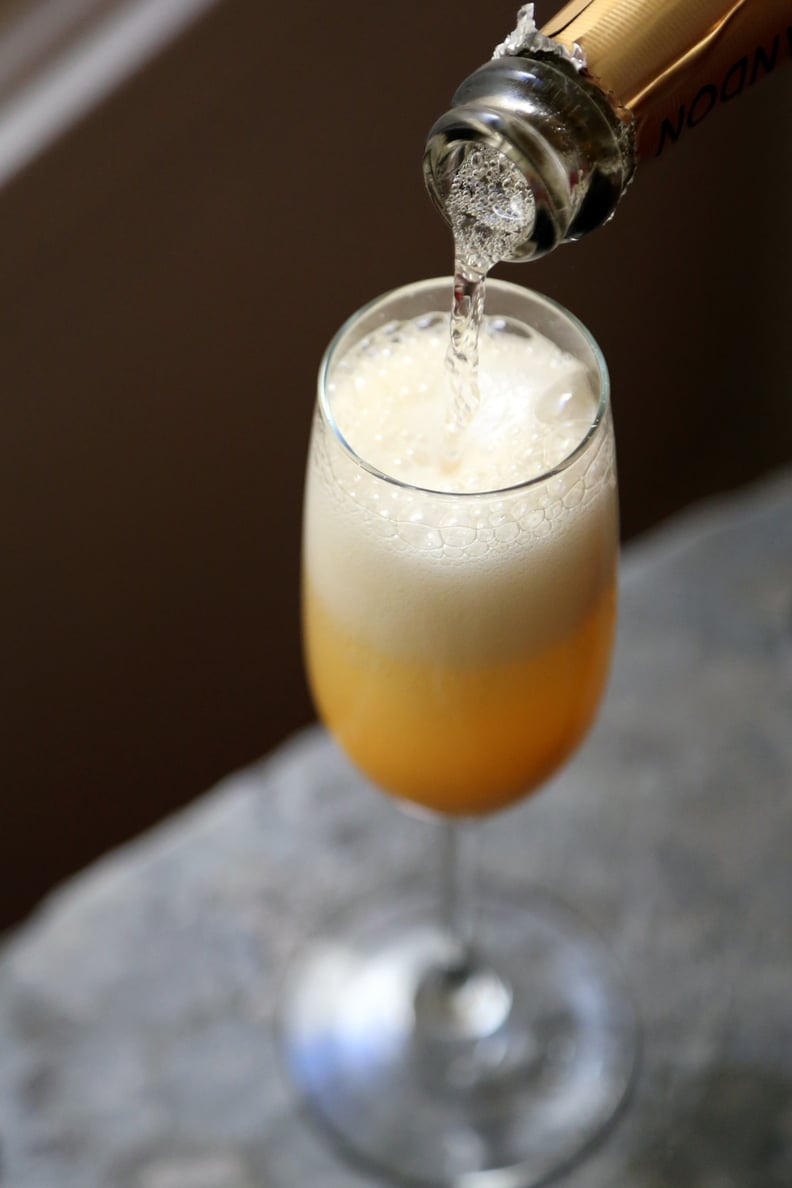 Mango-Grapefruit Mimosas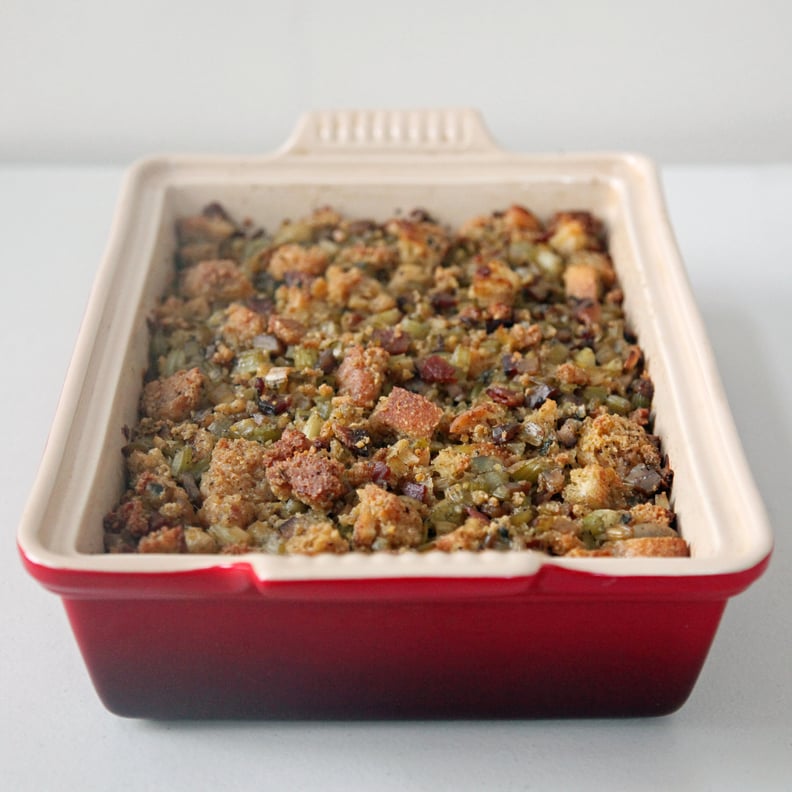 Roasted Chestnut Cornbread Stuffing
If you're looking to take cornbread to an entirely new level, this cornbread stuffing is a must. It's butter rich; bacon- and chestnut-enhanced; and ridiculously, sinfully delicious. It's also a great way to enjoy your last stuffing fix of the season, and the cornbread component symbolizes gold (and thus wealth in the coming year).
Honey-Bourbon-Glazed Ham
Not only is pigging out on pork thought to bring luck, but it's also an excuse to dine on this Southern staple once more over the holiday season. The key ingredient in this juicy ham recipe is a bourbon glaze that adds a caramel note and an oaky, smoky flavor. The best part? The bourbon glaze mixes perfectly with rice and collard greens.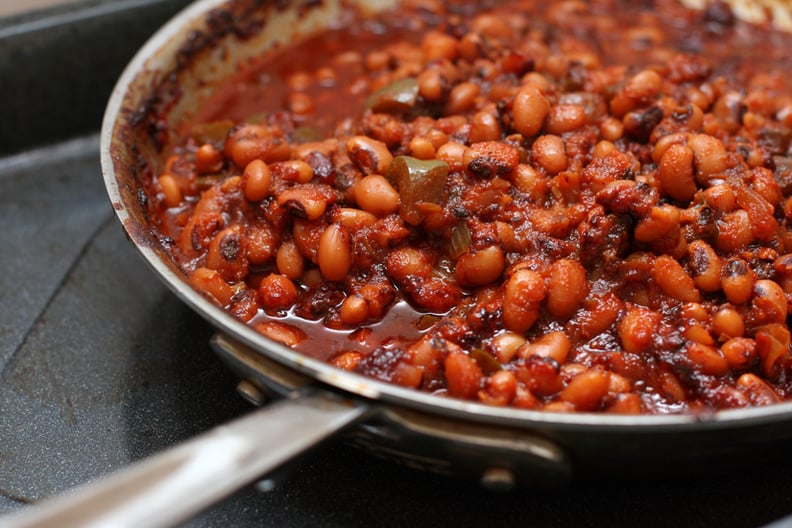 Barbecued Black-Eyed Peas
To assure good luck as you ring in the New Year, whip up this barbecued black-eyed peas recipe. It's smoky and rich, as if it's seasoned with bacon, but the flavors come from the chipotles in adobo sauce.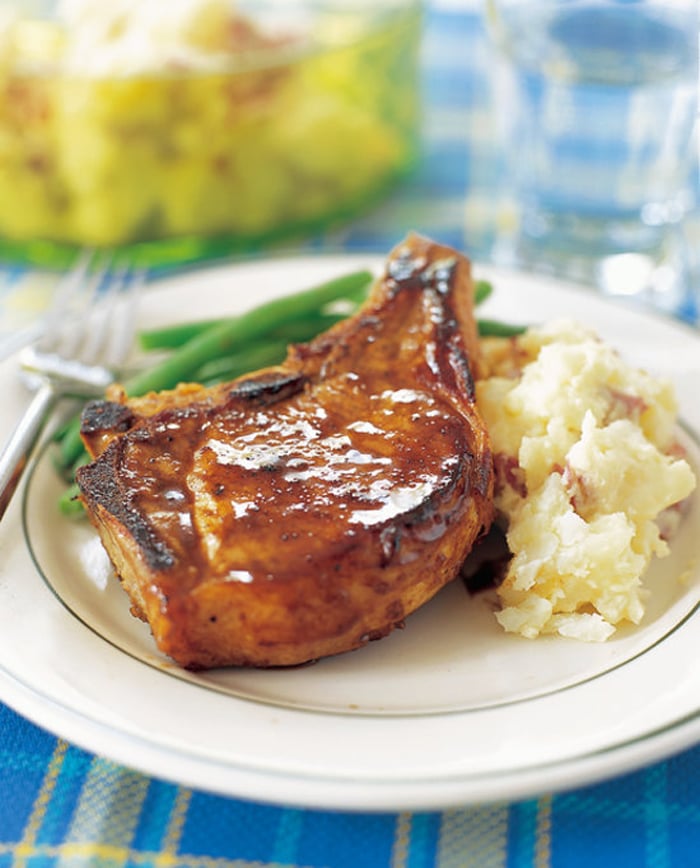 Tennessee Whiskey Pork Chops
A Southern dish at its finest, this Tennessee pork chops recipe is foolproof. Marinated in whiskey and cooked up in a hot skillet, this dish is filled with a distinctive, smoky flavor.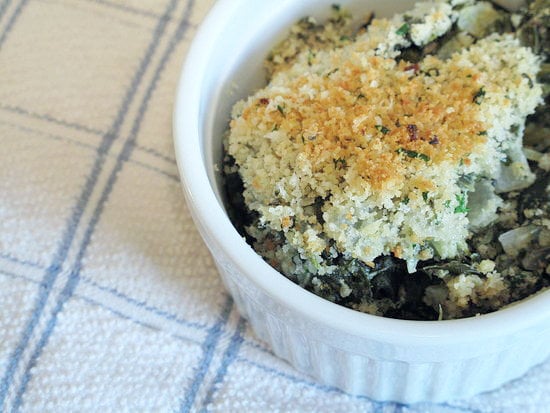 Creamed Collard Greens
According to tradition, serving collard greens at New Year's dinner represents dollar bills, ensuring wealth and luck. A neo-Southern riff on the creamed spinach standby, this collard greens recipe has a crispy, cheesy crumb topping and uses smoky bacon to round out the collards' bitter character.