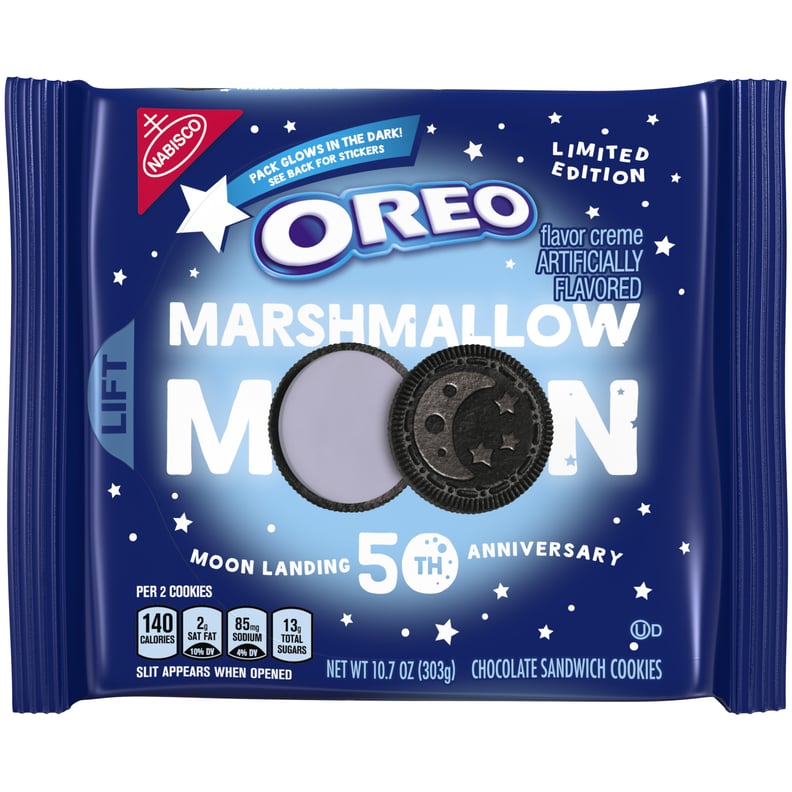 Courtesy of Oreo
As POPSUGAR editors, we independently select and write about stuff we love and think you'll like too. If you buy a product we have recommended, we may receive affiliate commission, which in turn supports our work.
Last I checked, Oreos are made on Earth, but the brand's latest cookie has me questioning whether that's still true. Marshmallow Moon Oreos have officially hit shelves in honor of the 50th anniversary of the historic Apollo 11 lunar landing, which took place on July 16, 1969. These limited-edition cookies are stuffed with purple marshmallow-flavored creme, and as delicious as they might taste, it's the look of these Oreos that has us really excited.
Each pack of Marshmallow Moon Oreos features three custom cookie designs inspired by the moon landing, including an astronaut floating in zero gravity, a rocket ship blasting off, and a crescent moon next to three stars. The best part? The packaging that the cookies come in will actually glow in the dark!
This year has been great for new Oreo flavors, including S'mores Oreos, Maple Creme Oreos, Latte Oreo Thins, and Mint Chocolate Chip Ice Cream Oreos, so we have no doubts that the brand's newest flavor is out of this world. See Oreo's new space-themed cookie designs ahead.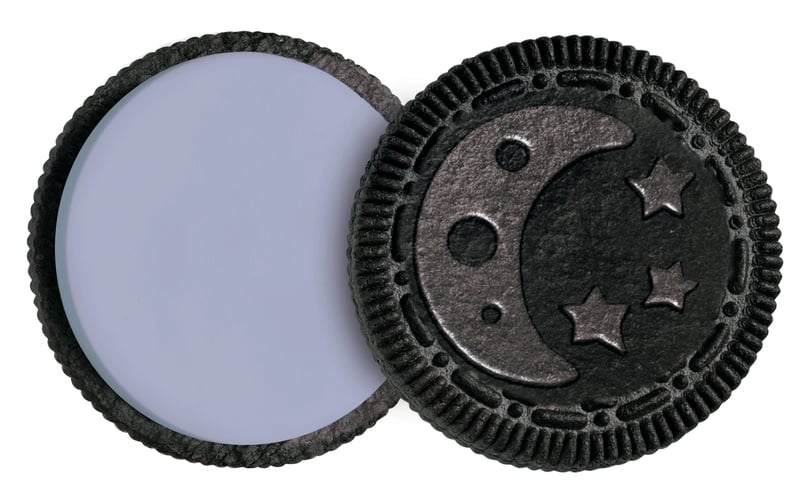 Oreo Marshmallow Moon Cookies