Leave It to Disney to Give Hawaiian Comfort Food Its Own Magical Twist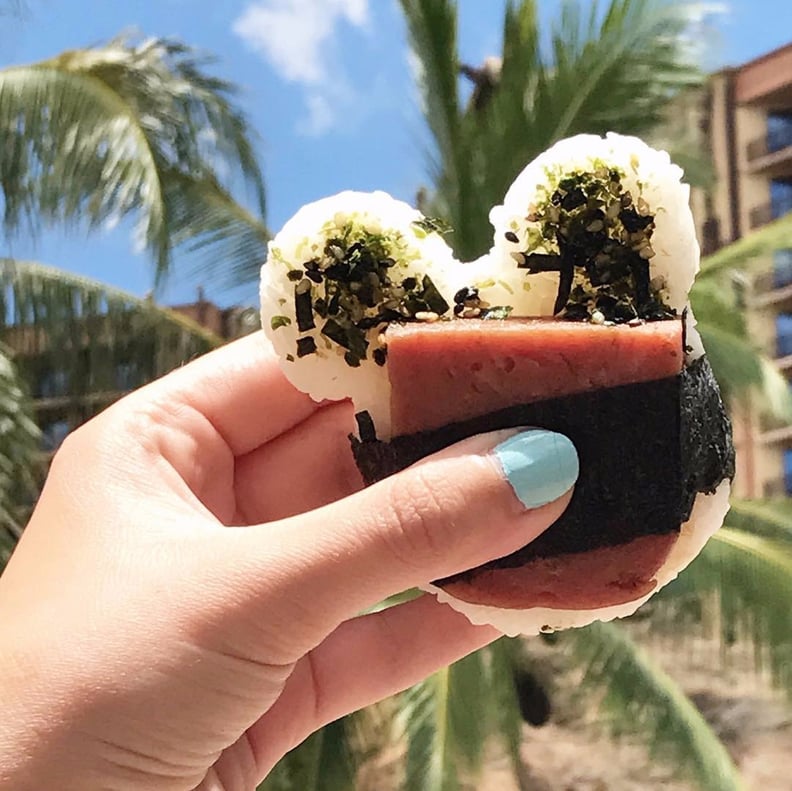 When booking a Disney trip, you should never expect a "lukewarm" experience — whether you're in the parks or at one of the brand's various international resort locations, Disney never does anything halfway. So if you're expecting a regular ol' Hawaiian vacation when reserving a room at Disney Aulani, think again! When it comes to the menu at the family resort, the chefs know how to infuse a bit of magic into every bite, even when preparing Hawaiian comfort foods. The resort's Disney-fied take on Spam musubi is proof!
Spam musubi is a tasty snack typically comprised of sticky rice, fried Spam, soy sauce, and a nori (seaweed) wrap all rolled into a square or rectangular handheld shape. But at Aulani, the musubi come in a different form — they look like Mickey Mouse! Available at Ulu Cafe in limited quantities (they only make one batch per day), the mouse-shaped snack is a perfect grab-and-go option for a day at the pool. Check out photos of the savory treat and try not to drool; you haven't even seen Aulani's Mickey shaved ice yet!