01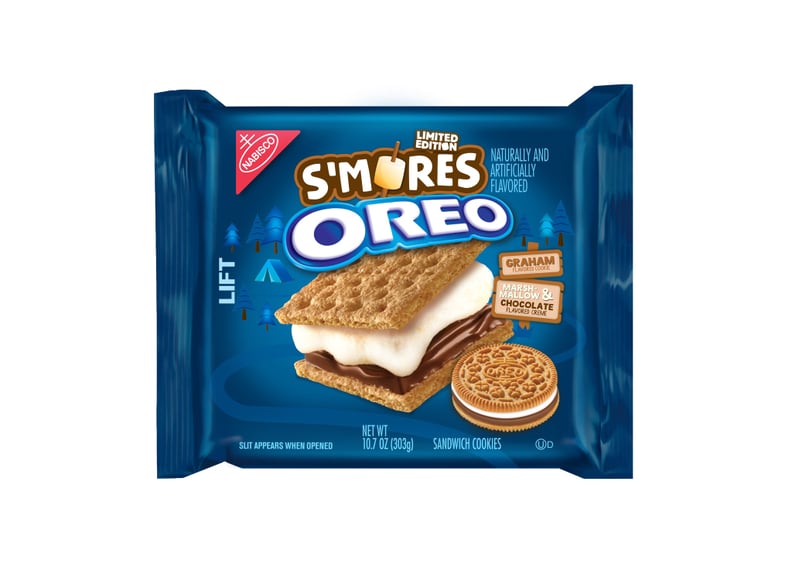 S'Mores Oreos
02
Maple Creme Oreos
If you are a fan of syrup-soaked pancakes and waffles, then you'll love Oreo's Maple Creme flavor — complete with two golden cookies pressed with a layer of maple-creme filling.
03
Baskin-Robbins Mint Chocolate Chip Oreos
Mint-chocolate-chip-ice-cream-lovers, rejoice, because Baskin-Robbins and Oreo came together to bring to us Mint Chocolate Chip Oreos! This flavor is exactly what you would expect — two chocolate wafers with a layer of mint chocolate chip creme in the middle.
04
Latte Oreo Thins
Delicate and delicious, the new Latte Oreo Thins have swapped out the traditional Oreo creme for a latte-flavored one that is reminiscent of mornings at a cafe. Pair them with a cold glass of milk or have them with an evening cappuccino.
05
Easter Egg Oreos
For Easter, Oreo unveiled a new kind of cookie that's not exactly a new taste, but a new shape. No, your eyes are not deceiving you – the special Easter Oreo is made to look like an oval to pay tribute to Easter eggs. They even have some festive bunny and egg graphics pressed on top.
06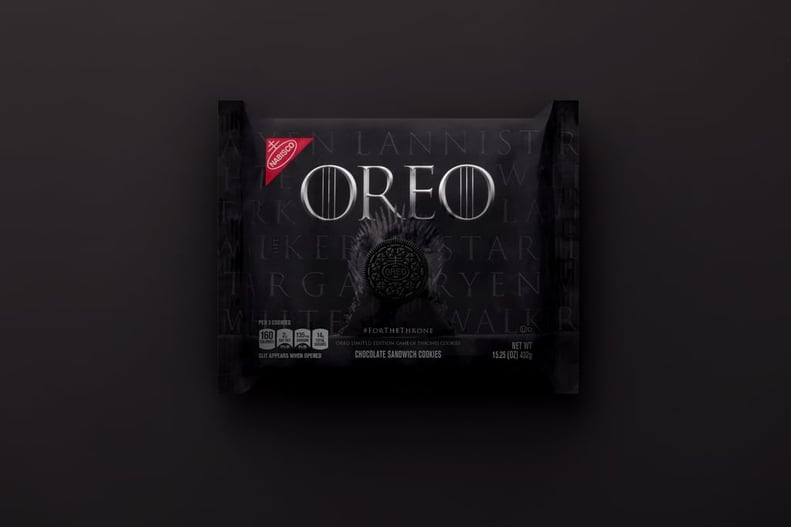 Game of Thrones Oreos
The limited-edition Game of Thrones Oreo is the one that any fan of Daenerys or Jon Snow or both needs. Even though the flavor is unchanged (expect just the classic chocolate wafers and vanilla creme here), each Oreo is stamped with prints inspired by the show. Be sure to pick some up (they're a little harder to find now) before your next Game of Thrones binging party if you're still not over that finale.
07
Valentine's Day Oreos
Oreo made Valentine's Day even sweeter in 2019 by creating a limited-edition Valentine's Day Oreo. Embossed with cute sayings on each side, this Oreo features a tangy berry creme in the middle.
08
The Most Stuf Oreos
Love the flavor of Oreo creme? Us, too. The limited-edition Most Stuf Oreo cookies have quadruple times the amount of tasty creme as traditional Oreos. Be careful, though – these are pretty sweet, so you probably won't need to eat too many to satisfy your sweet tooth.
09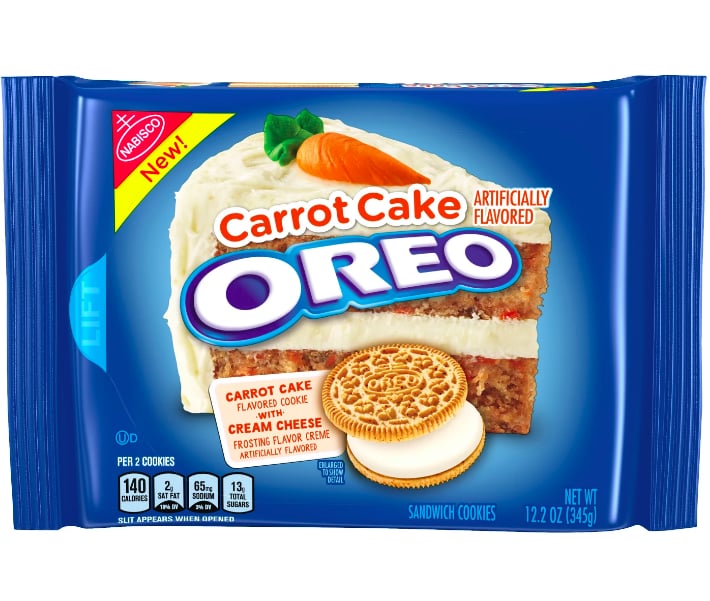 Carrot Cake Oreos
As soon as we heard of this new Oreo flavor, we needed to have them, and at $3 at Target, we stocked up. This unique Oreo flavor has a cream cheese frosting filling sandwiched between two carrot cake-flavored cookies. Try these crushed into some vanilla ice cream for an even sweeter treat.
11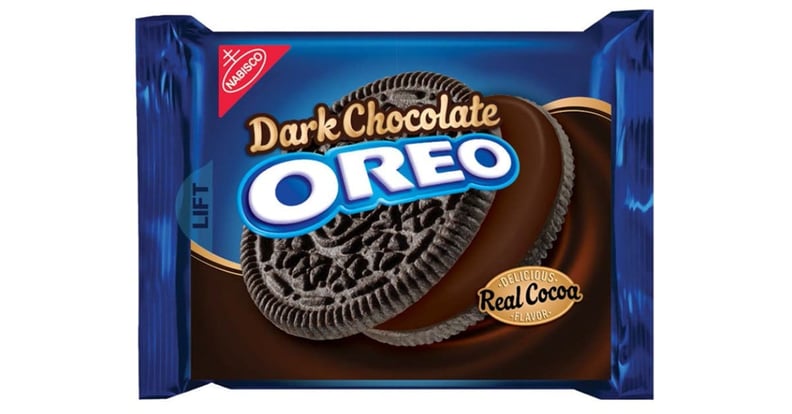 Dark Chocolate Oreos
The Dark Chocolate Oreo is basically a dream in cookie form. Instead of vanilla creme in the middle, there is a rich, thick layer of dark chocolate creme that is surrounded by two chocolaty Oreo wafers. The best part? These are permanent and available year-round.
12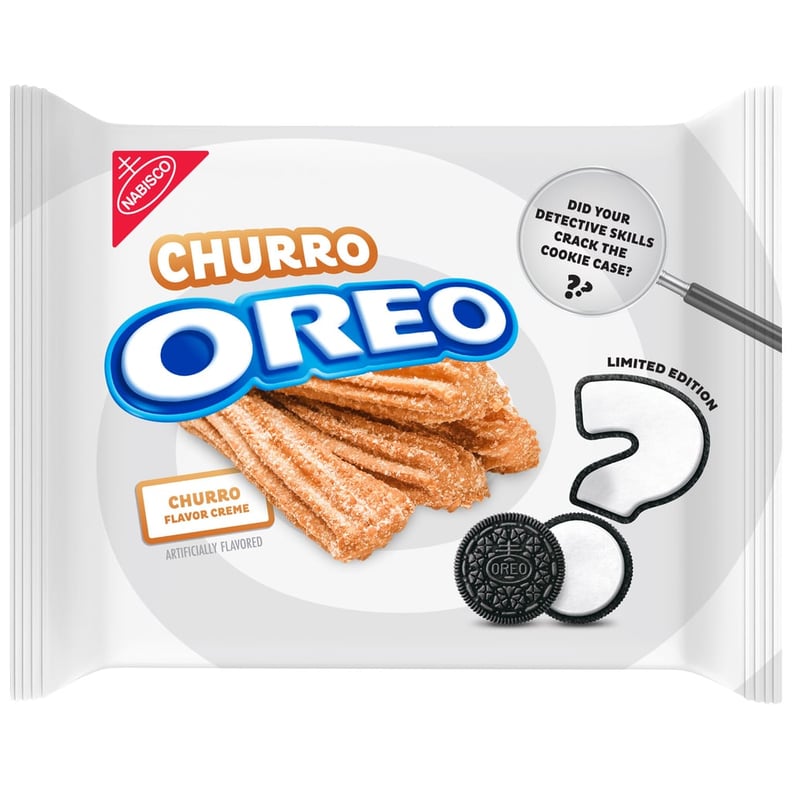 Churro
Nabisco brought back its Mystery-flavored Oreos in 2019, and after months of guessing, that flavor was finally revealed as Cinnamon Sugar Churro Oreos! Through Nov. 10, cookie-lovers were allowed to submit their flavor guesses to www.MysteryOREO.com for a chance to win $50,000. The winner has since been notified, leaving the path for 2020's winner wide open.
13
Marshmallow Moon
In honor of the 50th anniversary of the historic Apollo 11 lunar landing, which took place on July 16, 1969, Oreo released limited-edition Marshmallow Moon Oreos. While the flavor isn't any different than the classic one, the cookies feature designs inspired by the moon landing, including an astronaut floating in zero gravity, a rocket ship blasting off, and a crescent moon next to three stars.