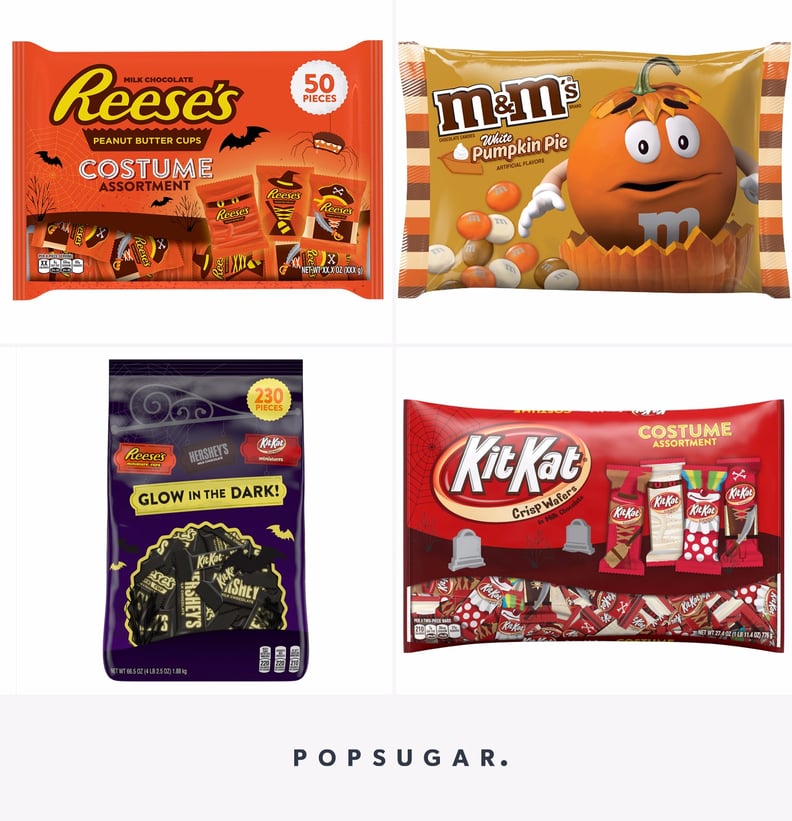 Just when we thought Target had the best Halloween candy, Walmart shared its collection with us. Decisions, decisions! Take a look at all the new (mostly exclusive) candies you can find at Walmart. Ready for your stomach to rumble?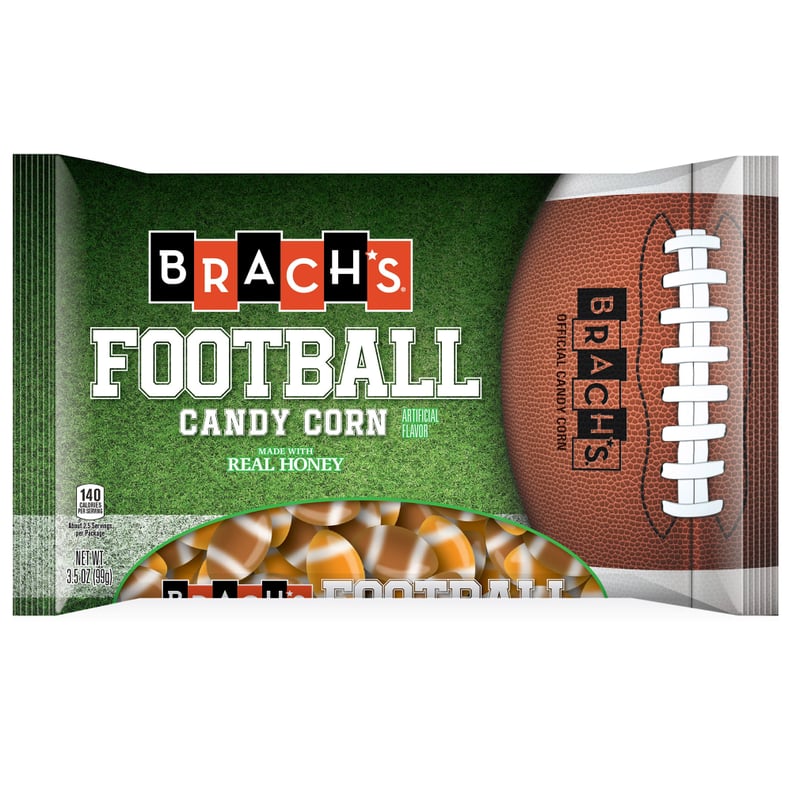 Brach's Candy Corn Footballs ($2)
These football-shaped candy corn come in Chocolate, Caramel and the Original Candy Corn flavor.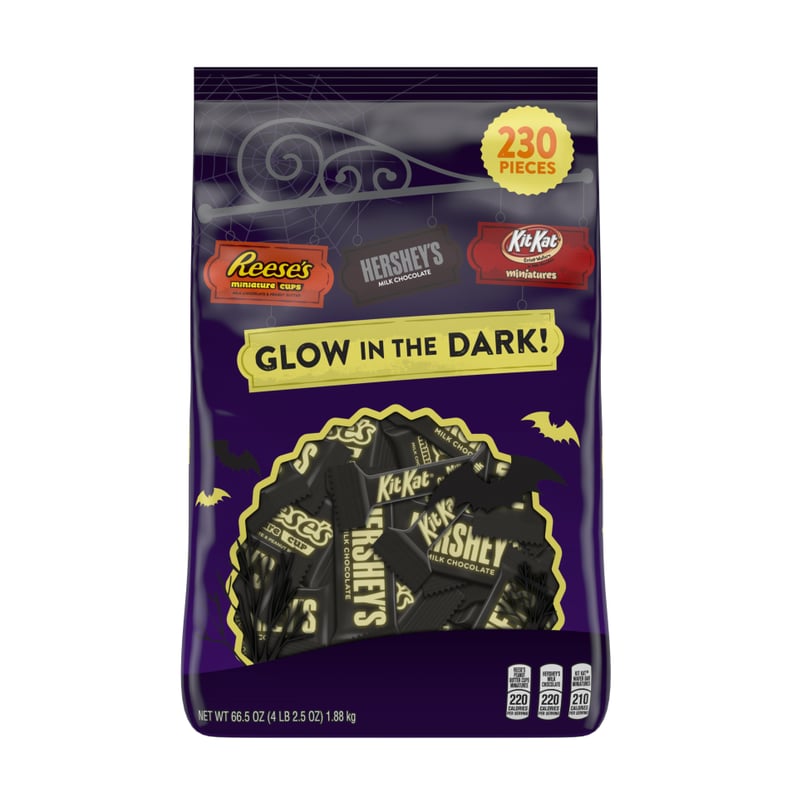 Hershey's Glow in the Dark Assortment Bag ($20)
Make use of your black light and hand out these candies, all of which are packaged in glow-in-the-dark wrappers.
Reese's Costume Assortment ($10)
You dress up for Halloween, so shouldn't your favorite candy?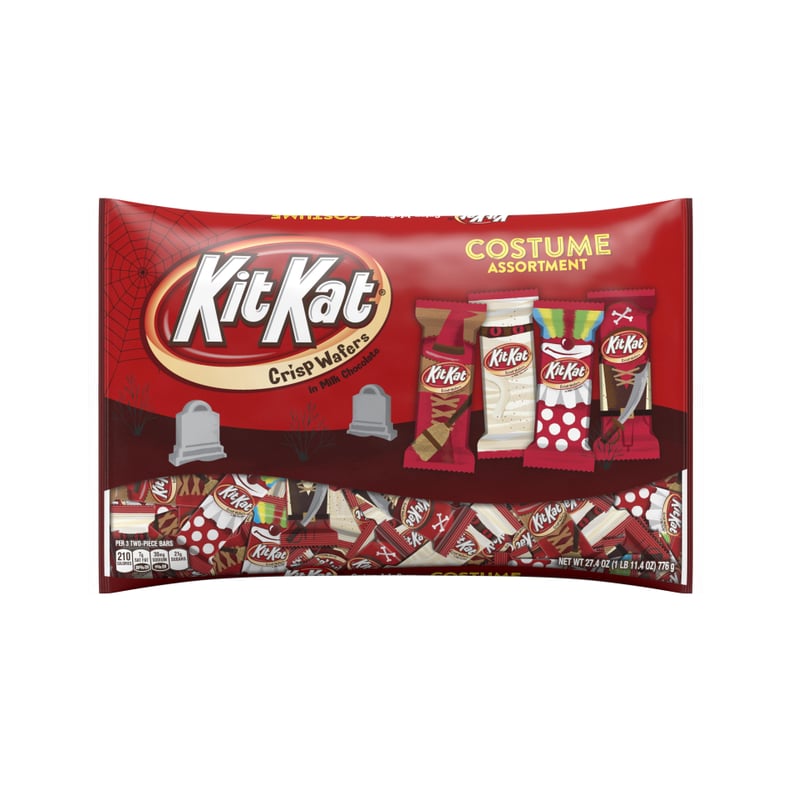 Kit Kat Costume Assortment ($10)
Same goes for the beloved Kit Kat!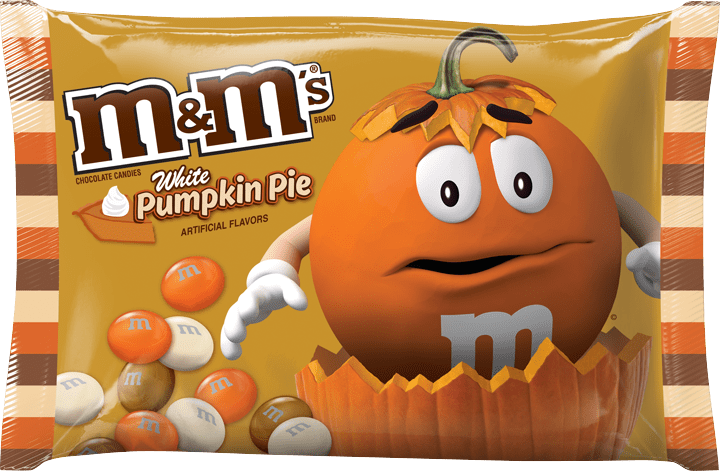 M&M's White Pumpkin Pie ($6)