Review of Nestle Crunch Girl Scout Candy Bars
Sweet! Girl Scout Cookie Candy Bars Return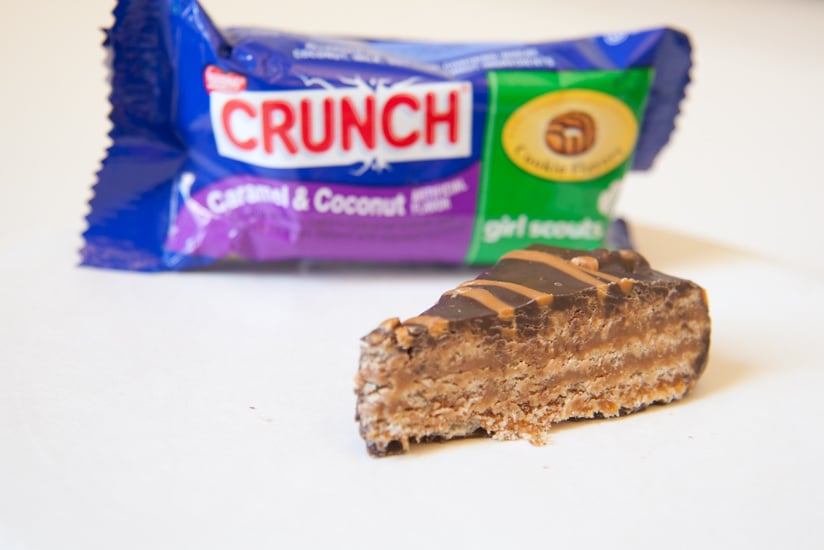 The promise: "Cookie wafers layered with coconut caramel crème and chewy caramel topped with toasted coconut and drizzled with caramel stripes!"
What our tasters thought: One taster said, "Those are dangerous, and I'm not even a coconut person." Another taster gushed, "I love this more than Snickers, and that's my favorite candy." However, a few didn't sing its praises, saying the flavors were too "artificial tasting" and the caramel and coconut flavors were "overwhelming."
What we thought: The coconut and caramel flavors of the wafer maintain the integrity of the original Samoa cookie, but it does taste a little artificial. If you don't like coconut, chances are you won't like this bar.
Tasters' rating average: 7/10