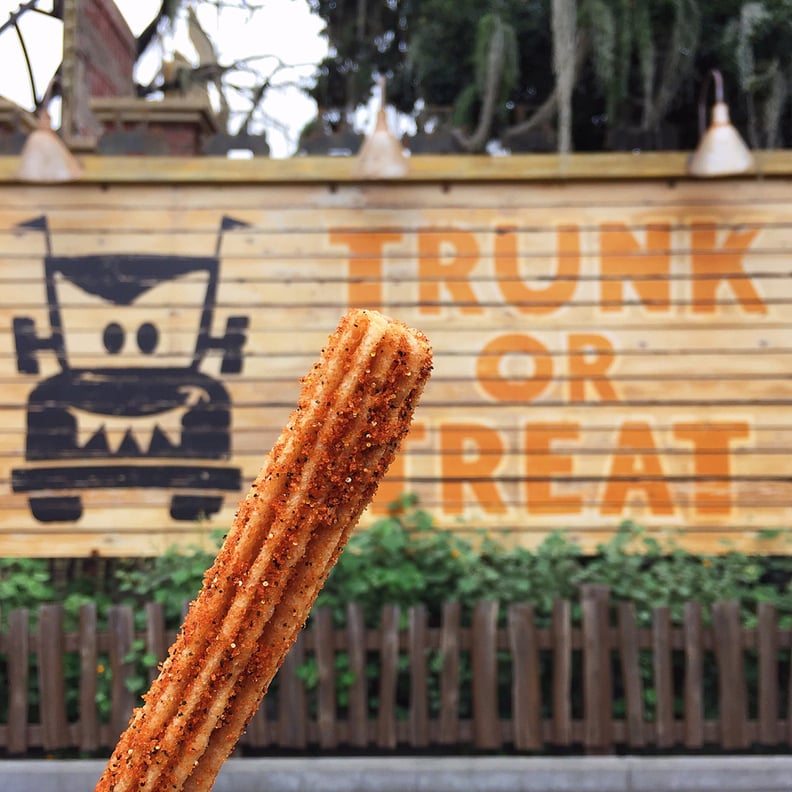 Of all the Halloween-themed snacks at Disneyland this year, we've just discovered the tastiest, most Instagram-worthy one of them all: pumpkin spice churros! We never thought we'd live to see the day that those three words were uttered in the same phrase, but by golly, now that we have, our PSL-loving hearts can't think about anything else.
These deep-fried sticks of joy recently joined the menu at the Crazy Cone Motel at Cars Land in Disney California Adventure Park for $5 each. From far away, the doughy treats appear to just be orange, but upon closer inspection, you'll notice that they're actually also covered in edible sparkles and tiny ghost emoji. So Halloweeny of you, Disneyland!
The limited-edition pumpkin spice churros join the seemingly endless array of other fried dough sticks that populate the Disney parks, and we can't wait to try them before they leave the parks after Halloween. Ahead, drool over the mouthwatering snaps from lucky Disney visitors who have already gotten their hands on these 'grammable treats.