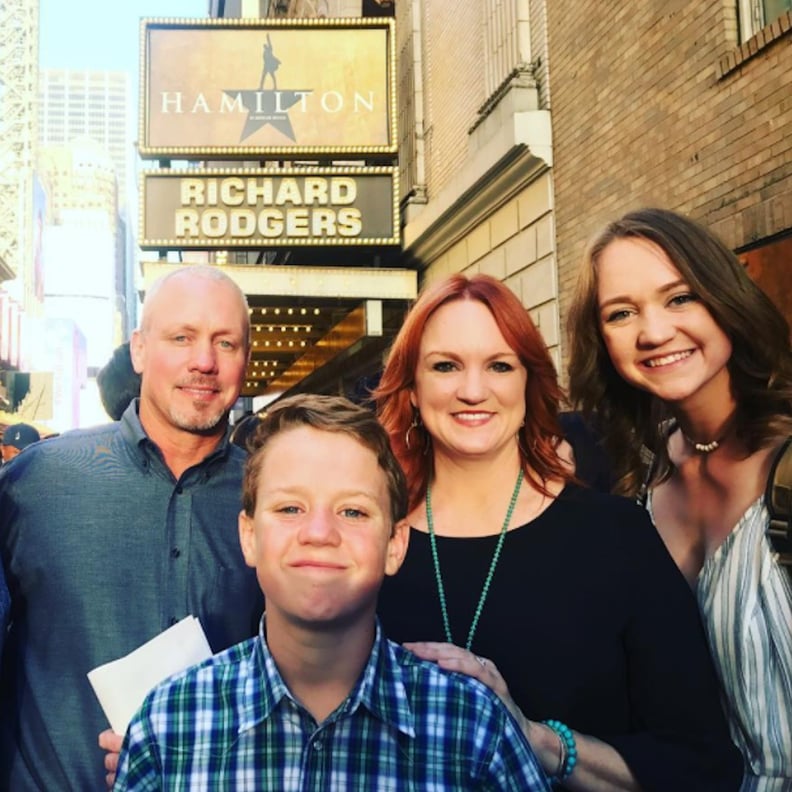 Ree Drummond of The Pioneer Woman has made us all feel like we're part of the family with her ultracomforting recipes. If you're a huge fan, you probably already know she's the mother of four and a city girl who's completely in love with her country life. But do you know what she studied in college (hint: it's not culinary arts) or what her first Food Network appearance was? These questions and more are answered right here.
She's a natural redhead.
But she doesn't use Sun In to make her hair look blonder these days.
She was a ballet dancer (and is still more flexible than we'll ever be).
Even in her 40s, Ree has maintained her flexibility from her ballet-dancing days.
She studied gerontology at University of Southern California.
The post that put her on the map was on cooking steak.
The first food post to go up on Ree's blog was a detailed how to cook steak recipe with step-by-step photos.
Her first Food Network appearance was with Bobby Flay!
She's an organization queen.
She burns toast just like the rest of us.
And isn't afraid to make her Instagram look less than perfect.
She founded another site (other than The Pioneer Woman).
Ree also founded the site Tasty Kitchen, where fans of Pioneer Woman (or lovers of comfort food) can submit their own recipes.
She gives Paula Deen a run for her money in the butter department.
Her stash of butter and generous use in recipes make us think she's the true butter queen.
She's tech-savvy and resourceful.
If you live in a large household, you know the woes of people stealing your iPhone charger. Why haven't we thought of putting our name/initials in permanent ink?! So brilliant.
Hamilton also made her cry.