These Rosé Liquors Prove Wine Isn't the Only Pink Drink of Choice Anymore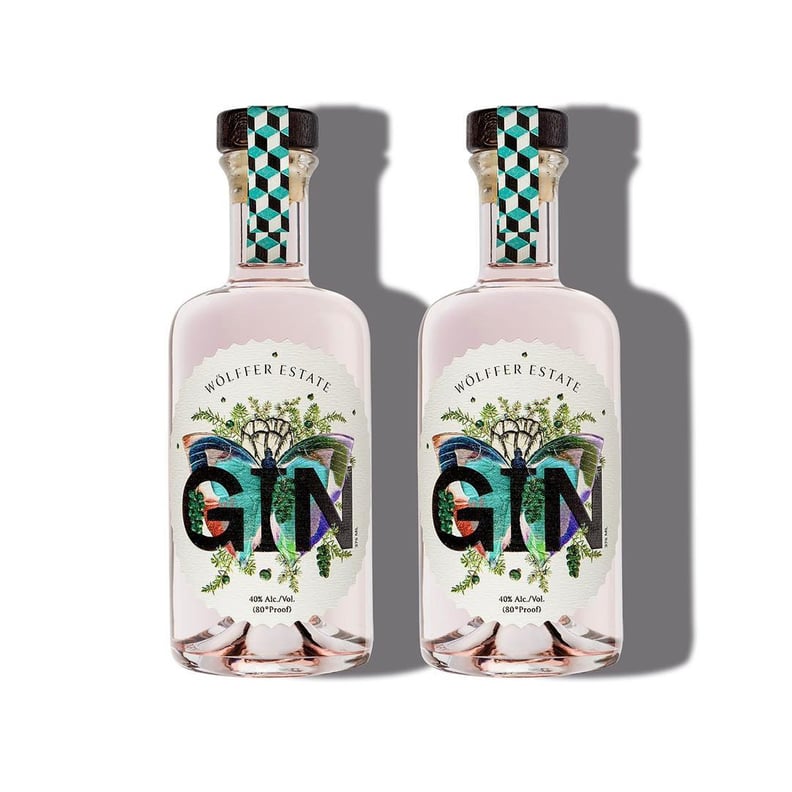 Rosé has completely and utterly taken over the world lately, and brands have Rosé-ed just about everything possible. With the launches of Rosé gummy bears, frosé, Rosé ice cream, and Rosé chocolate — there's freakin' Rosé jelly, too! — it's only natural that other alcohol companies are putting their own pale-pink spin on things that aren't wine. We've decided we'll no longer accept regular vodka, cider, gin, or tequila after seeing these Rosé-inspired versions. You'll want to pour yourself a drink (and Instagram it) ASAP after discovering these ingenious spirits, and they just might replace your current stash of Rosé wine.
Pink Gin
Distilled Rosè wine is actually the base for this pale-pink gin from Wolffer Estate ($34) in New York. Not only is it gorgeous, but it also has subtly sweet hints of juniper berries picked by hand from the estate itself. The gin is also made with anise, fennel, coriander, cumin, cardamom, and fresh mint. This trendy, millennial-approved liquor is basically the best thing to happen to gin cocktails.
Rose Vodka
OK, so this Riverland Rose Vodka from Twenty-Third Street Distillery might not be the color of Rosé, but it's made with actual rose petals! Claiming that the vodka isn't sweet but has hints of hibiscus, the company describes the tasting notes: "Seductive true rose petal flavors hint at vanilla on the front palate, continuing with a rounded mouthfeel and warm finish." We're not sure if we care about the mouthfeel, but we do know we want that gorgeous bottle to find a place on our bar cart. Unfortunately, this gem is only available in Australia, so hopefully distilleries catch on stateside.
Rosé Cider
The same company that won every Rosé-lover's heart out with its viral pink gin also introduced a Dry Rosé Cider. It's "rosier and slightly sweeter than our white cider due to a small addition of red grape skin extract," according to the company, and it's available online for $16 per four pack. As refreshing as a crisp apple cider is on a cozy Fall evening, we're willing to bet a Rosé cider tastes even better.
Rosa Tequila
You'll want to whip up a strawberry margarita as soon as you get your hands on this Rosa Tequila from Código 1530. It gets its lovely pink color after being rested for three weeks in Napa Cabernet barrels, and it has slightly floral notes. You can buy this rose-tinted beauty for $65 per bottle and use it to make your fanciest drinks yet.
The Bitter Truth Pink Gin
One of the first pink gins we ever spotted is The Bitter Truth Pink Gin ($40). This blush-pink version is made with juniper, lemons, and warm spices, and it provides an instant upgrade to a standard gin and tonic or cucumber gin cocktail.