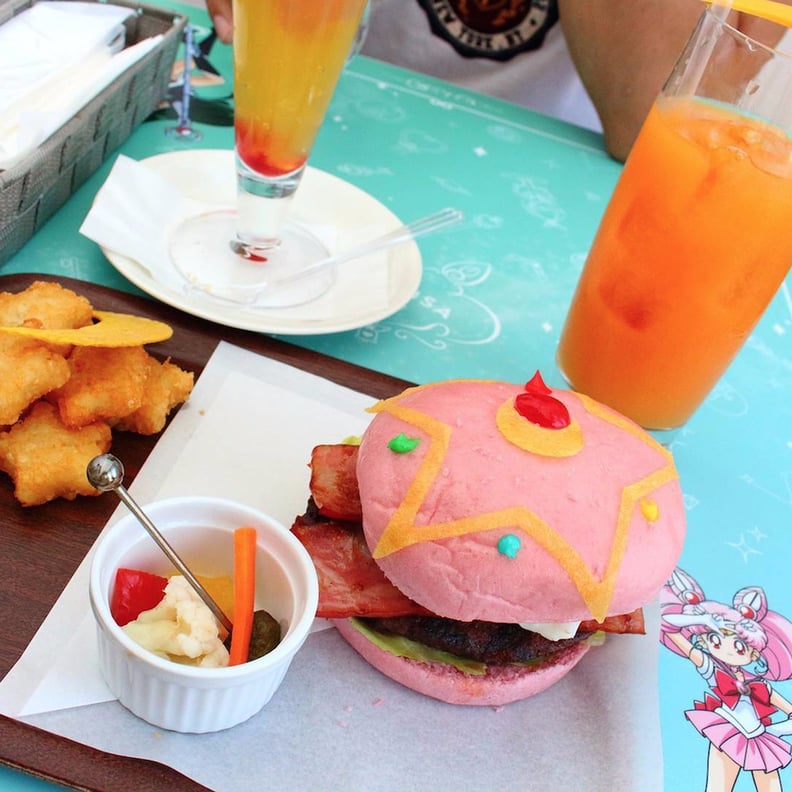 In Tokyo, a colorful cafe inspired by Sailor Moon is making all of our nostalgic '90s dreams come true. Located in the city's Roppongi Hills shopping district, Chibiusa Cafe was part of a larger art exhibit all about the seminal manga series. Unfortunately, the cafe closed when the exhibit ended, but we'll always have these magical pictures.
In addition to being one of the most Instagram-ready restaurants in the world, Chibiusa Cafe also had a damn good menu. The most popular item appears to be the Sailor Moon Special hamburger which is topped with a crescent-moon-shaped fried egg and paired with star-shaped tater tots. Then there's Tuxedo Mask's Nihilistic Pasta, which is really just spaghetti with a tuxedo mask made out of pie crust. The other entree is the Three-Variety Talisman Curry, a tricolored dish that's a nod to Sailors Neptune, Uranus, and Pluto.
The restaurant also had an impressive dessert and drink menu, with the Luna Berry Mousse and the Heavenly Miracle Romance Parfait. Menu items ranged from $10 to $14. Look ahead and prepare to feel mesmerized by this majestic restaurant.