Snoop Dogg Shares His Ultimate Holiday Cocktail Recipe
Aris Jerome
Aris Jerome
As POPSUGAR editors, we independently select and write about stuff we love and think you'll like too. If you buy a product we have recommended, we may receive affiliate commission, which in turn supports our work.
This is one of hundreds of awesome gift guides you'll find on POPSUGAR this season.
Snoop Dogg's cooking show with Martha Stewart, Martha and Snoop's Potluck Dinner, premiered in November, and now the rapper and actor is looking ahead to the holidays. "I love the holidays. Nothin' better in the world than being surrounded by family and loved ones." Snoop says he's most "looking forward to eatin' good food 'n' kickin' back. And of course, watching football." But in order to "really kick back and relax, you gotta properly stock your bar." Once you're all set with the picks below, you'll be able to enjoy Snoop's "official drink of choice, the Tanqueray No. TEN Laid Back."
Tanqueray No. TEN Laid Back by Snoop Dogg
Ingredients:
1 ounce Tanqueray No. TEN
1 ounce Ciroc Apple
2 ounces fresh pineapple juice
A splash of club soda
Directions:
Add all ingredients to a shaker filled with ice. Strain into double old fashioned glass.
Top with a splash of club soda.
Garnish with a pineapple wedge or lime.
Tanqueray No. TEN
"First up, you must have a bottle of Tanqueray No. TEN ($35) and Ciroc Apple ($41) to get it going. The fresh, whole citrus fruit flavor of Tanqueray No. TEN blends perfectly with the delicious, ultrapremium Ciroc Apple. These are the key ingredients to get the party started and create the Laid Back cocktail for all your guests during any holiday get-together."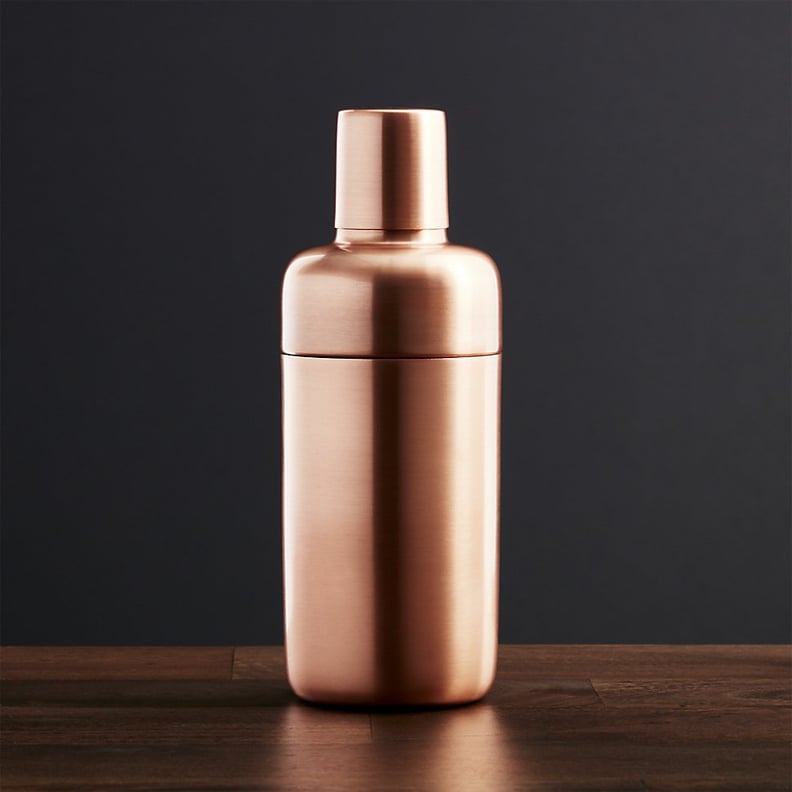 Shaker
"Next, you gotta get your own bar tools to mix everything up just right — add all the ingredients into the shaker. Shake, shake, shake it up a few times and then use a strainer to pour into your glass."
POPSUGAR suggests this stylish Crate & Barrel Copper Shaker ($25)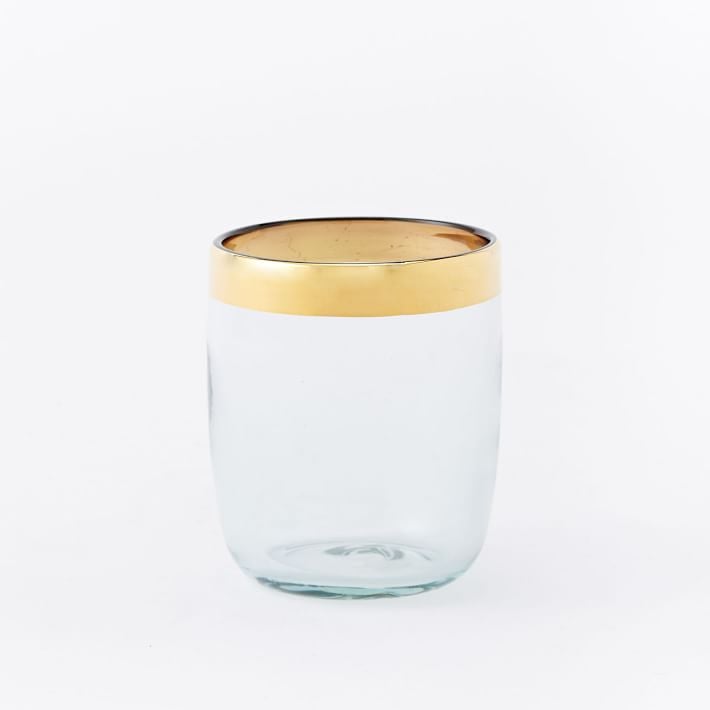 Old Fashioned Glass
"A dope glass — this a must have. The Laid Back should always be served in a sick glass so you can kick back and sip in style. Fo shizzle!"
POPSUGAR suggests this West Elm Old Fashioned Glass ($12 each).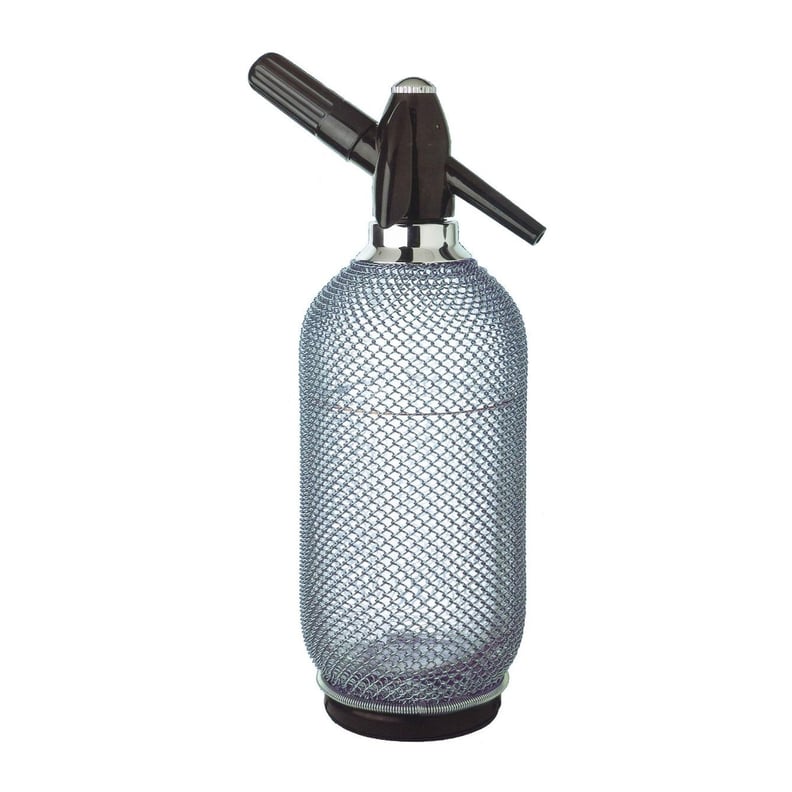 Soda Siphon
"The part everyone forgets — my Gin and Juice recipe calls for a splash of club soda for a refreshing, crisp taste — the club soda is key. Make your own club soda right from home using a soda siphon and make sure you top it off!"
POPSUGAR suggests the Lovin Silver Glass Mesh Soda Siphon ($99).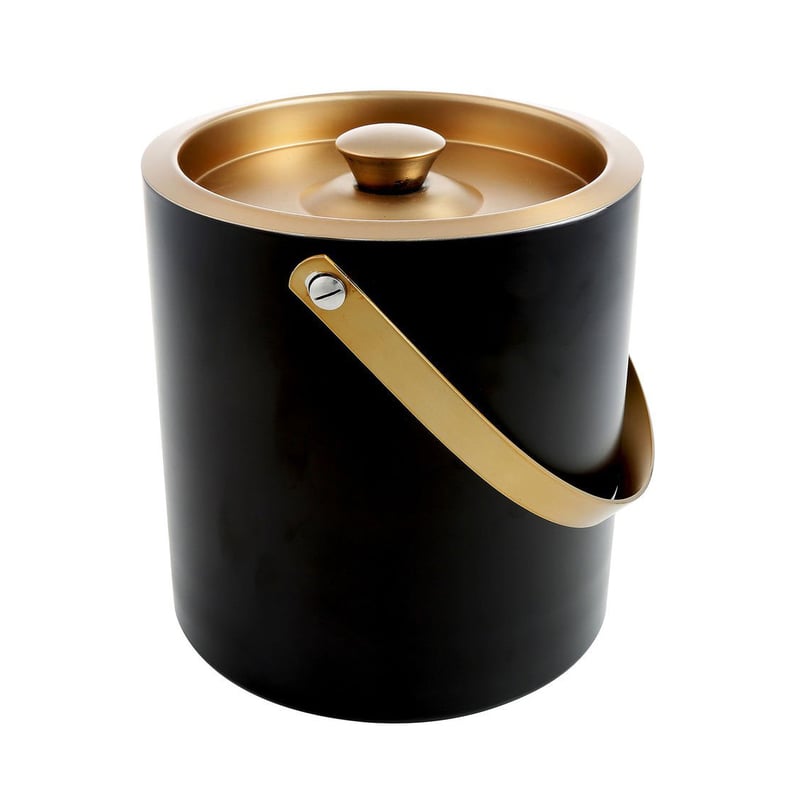 Ice Bucket