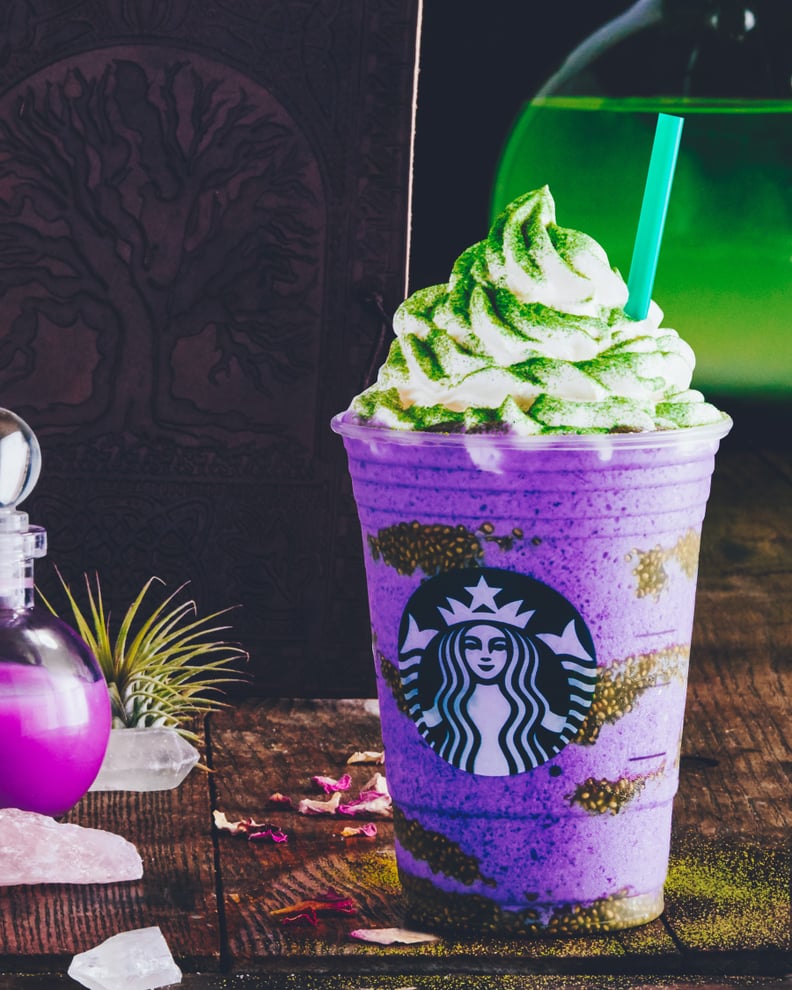 Starbucks
Starbucks
Ladies and gentlemen, a new Halloween-inspired drink has arrived at Starbucks, and it's just as outrageous and colorful as last year's Zombie Frappuccino. On Oct. 25, the coffee chain released the Witch's Brew Frappuccino, a bright purple concoction that's sure to populate your Instagram feed with pictures and Hocus Pocus-related captions for the remainder of the month.
This devilish potion — er, totally-not-poisonous beverage — may not be prepared in Winifred Sanderson's giant, bubbling cauldron, but it's still mixed to sugary perfection. It starts with an orange crème Frappuccino base that's dyed purple and swirled with green "bat warts," aka chia seeds. The Frappuccino is topped with vanilla whipped cream, per usual, along with a hearty dusting of green "lizard scale" powder for an extra splash of color. What a mouthful!
The Witch's Brew Frappuccino is now available at Starbucks locations in the US, Canada, Mexico, and select markets in the Caribbean for a limited time before supplies run out. We already tried one for ourselves, and it pretty much put a spell on our tastebuds. So, what are you waiting for? Grab your broomsticks — or vacuums, in Mary Sanderson's case — and fly to the nearest Starbucks STAT to get your hands on one of these Frapps before it's too late.