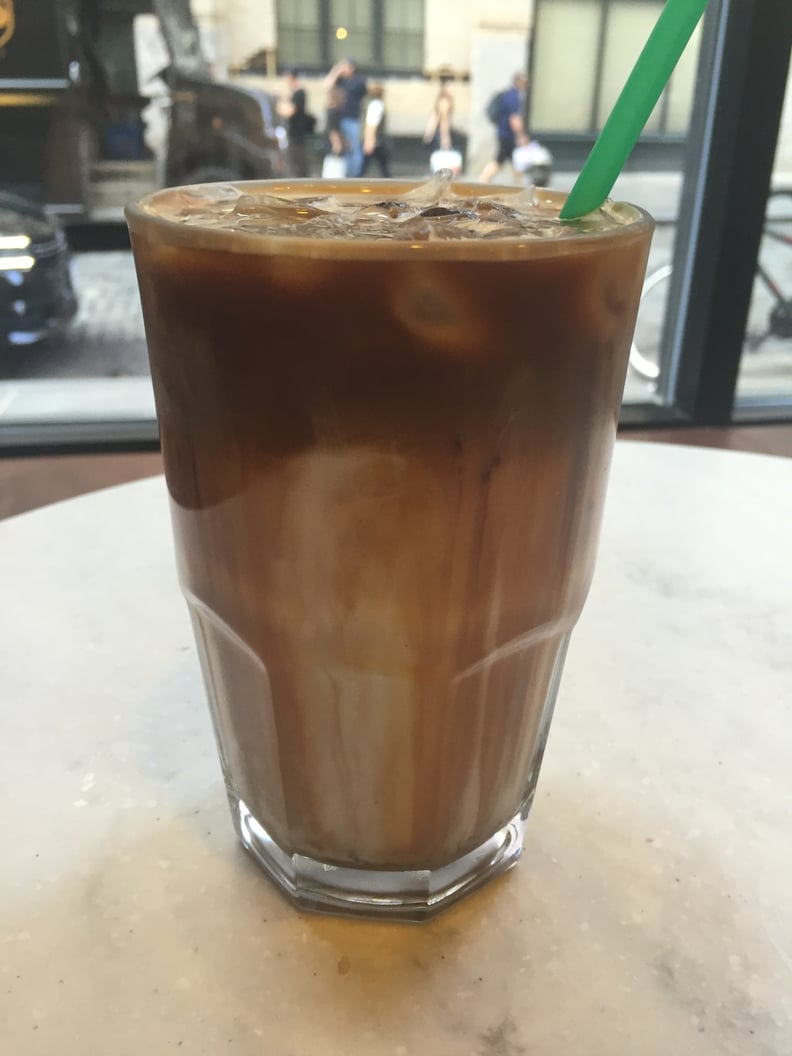 POPSUGAR Photography | Hedy Phillips
POPSUGAR Photography | Hedy Phillips
Starbucks just keeps adding to its extensive drink menu. The newest drink to land on the menu is the Iced Coconut Milk Mocha Macchiato, which will join the brand's cold bar menu that also includes cold brew and nitro cold brew.
First things first: I do not like coconut milk, so I was very skeptical of this drink. I expected to not like it one bit and quickly write it off my short list of Summer drinks. Oh how wrong I was. The coconut milk flavor is extremely subtle. The drink tastes like a creamier version of a traditional iced caramel macchiato.
The drink combines Starbucks's white mocha sauces with chilled coconut milk and ice. Espresso shots are poured over the coconut milk mixture, and the drink is topped with caramel sauce and mocha sauce. Grab it quick! This beverage will only be available for a limited time starting July 12 in US and Canadian Starbucks stores.