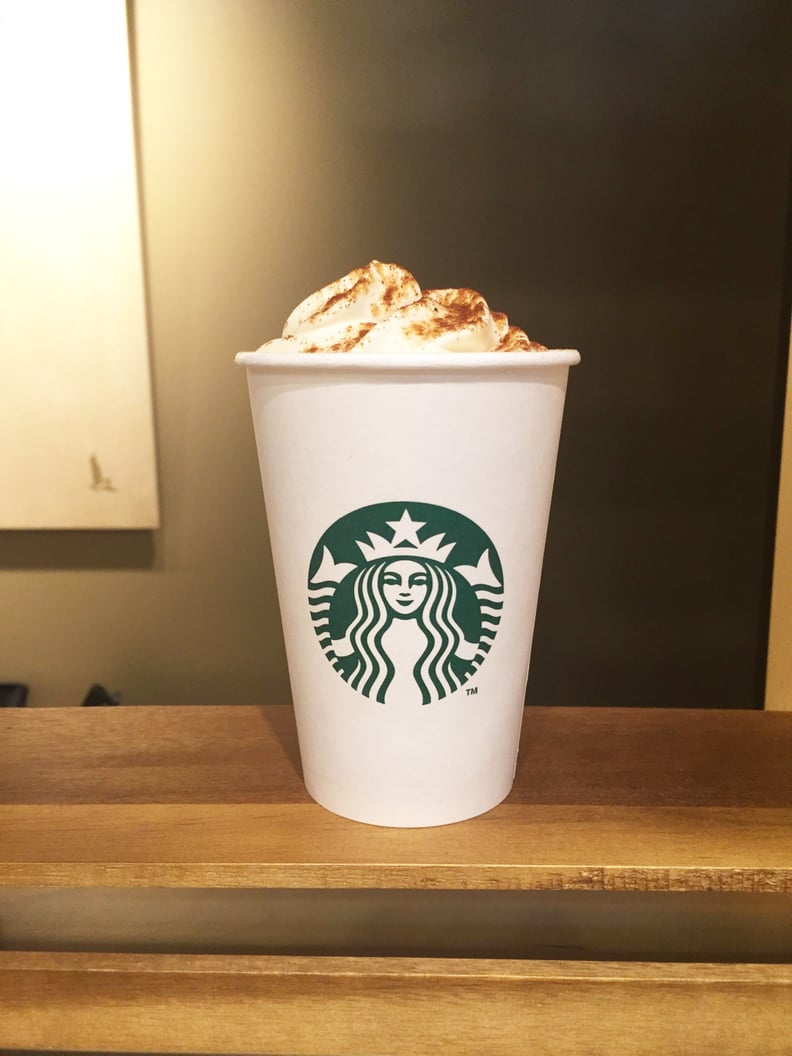 POPSUGAR Photography | Hedy Phillips
POPSUGAR Photography | Hedy Phillips
OK, we know everyone releases something pumpkin-flavored for Fall every year, but the real master of the pumpkin products is Starbucks, without question. The Pumpkin Spice Latte, the overwhelming seasonal favorite, comes back to Starbucks menus each year for Fall, and we truly don't believe the season can begin until we have one in our hands. Luckily, Sept. 5 is the day we can rest easy with a PSL.
Starbucks changed its entire game two years ago by using real pumpkin in the drink and then last year upped it again when almond milk became an option
. It doesn't seem like there will be any new twists on the drink this year, but it makes sense because you don't need to mess with perfection.
You can start finding Pumpkin Spice Lattes in your local Starbucks on Sept. 5, but grab them quick; they're limited as always, and you don't want to have to wait all the way until next year to get one again, do you?