Starbucks just announced a whole new line of new food items, including a sushi burrito! Expanding on the Mercato lunch menu that was released earlier this year in Chicago and Seattle, Starbucks has introduced a Chicken Maki Roll, new cheesy sandwiches, a cozy cold-weather soup, a dessert for chocoholics only, and more. Unfortunately, the catch is these new items will only be available at two Starbucks store locations in Chicago: the LaSalle & Monroe location and the 35th and State Street location. If you happen to live near those stores, consider yourself lucky, because these seven menu items sound downright perfect. Keep reading to get a closer look at each new lunch option, and if you can't take your eyes off that magical sushi burrito, satisfy your cravings with even more sushi tacos that you can find in the US.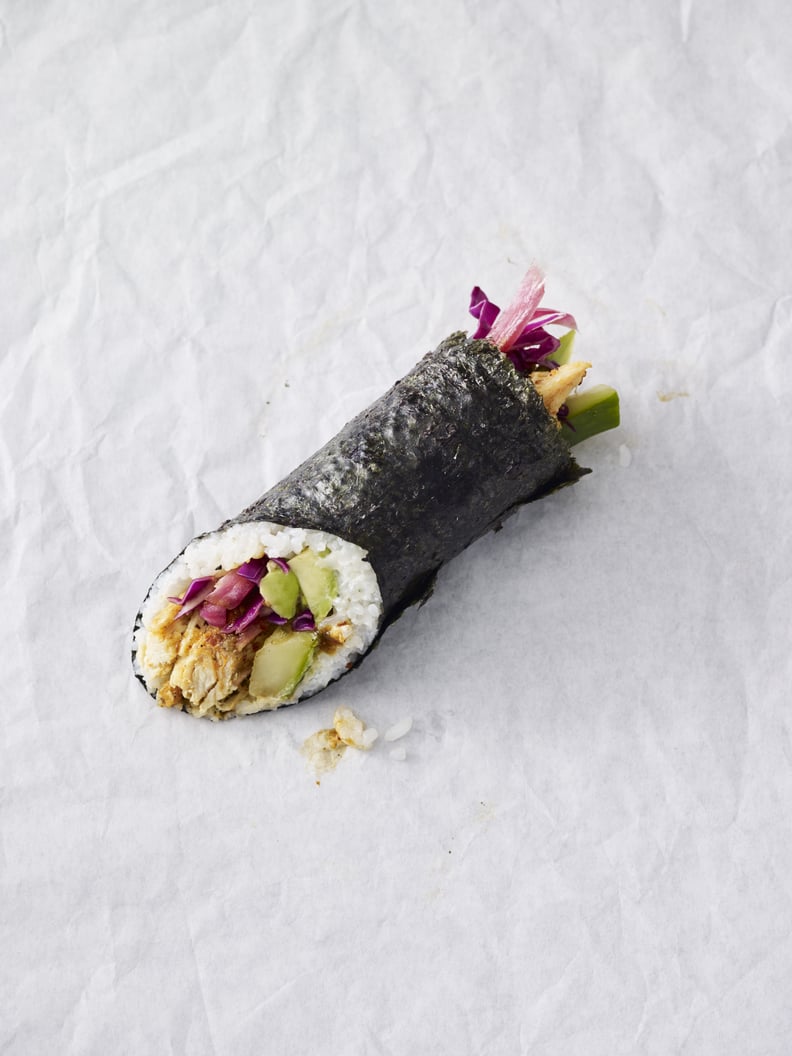 Chicken Maki Roll
Chicken Maki Roll: "A classic California chicken burrito with a twist; the Chicken Maki Roll is rolled in sushi rice and wrapped with nori. The roll is filled with slow-cooked, shredded chicken, fire-roasted tomatillo salsa, lime crema, fresh cucumber, and pickled cabbage with onions, avocado, and crispy onion."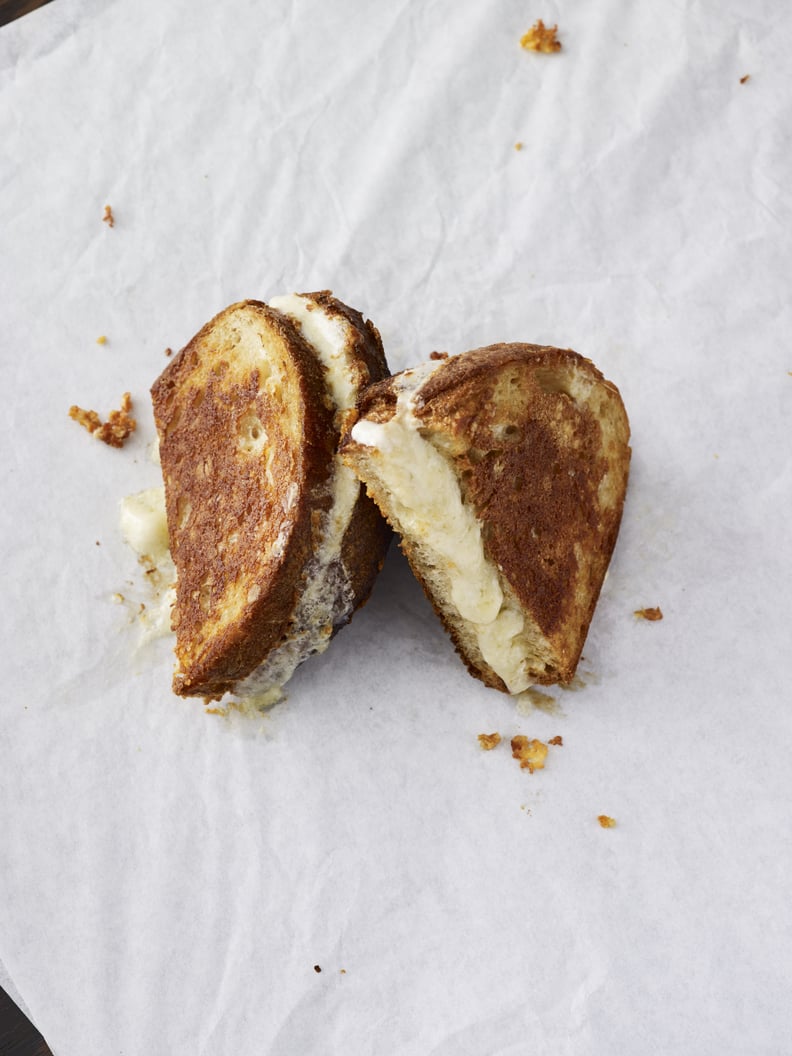 Crispy Grilled Cheese Sandwich
Crispy Grilled Cheese Sandwich: "A classic take on a grilled cheese using sourdough bread; an olive oil and parmesan spread called a frico is layered on top. The sandwich is stuffed with a three-cheese filling that includes Beecher's Flagship cheese, parmesan cheese, and a blend of burrata."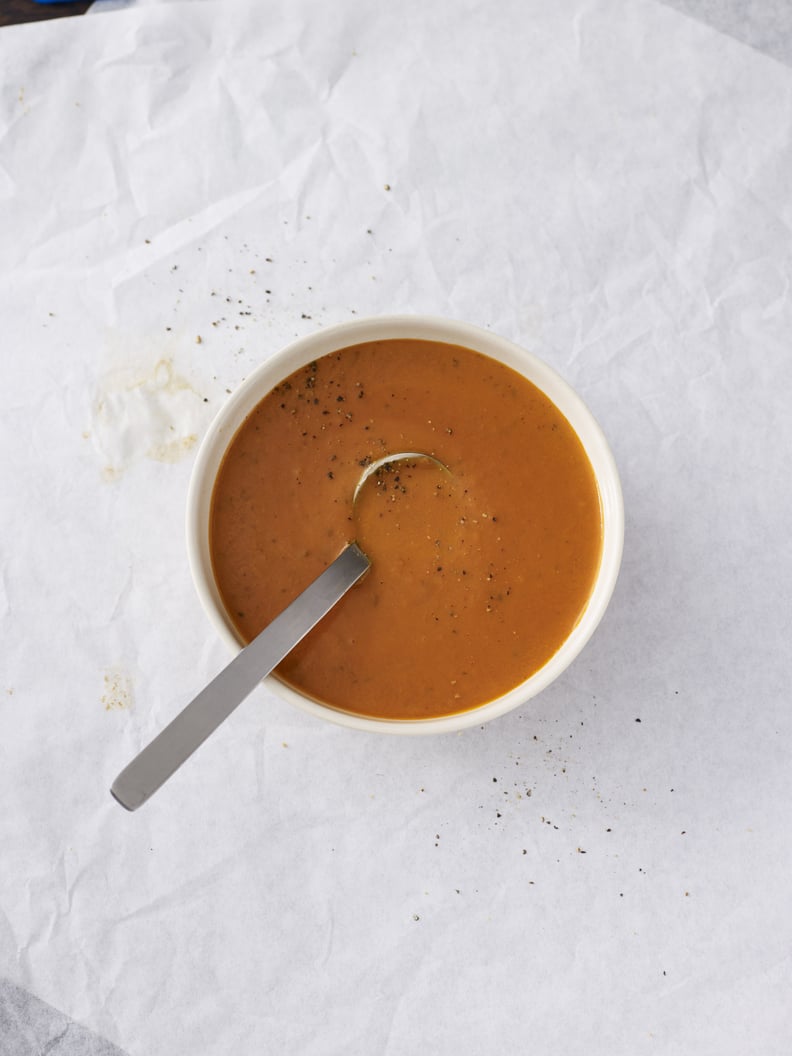 Soups
Organic Tomato Basil Soup: "Made with crushed tomatoes, basil, garlic, salt, pepper, and olive oil and finished with a touch of cream."
Organic Chicken & Quinoa Soup: Made with chicken stock, braised chicken, sautéed onion, red quinoa, and baby spinach and seasoned with salt, pepper, and toasted fennel seed.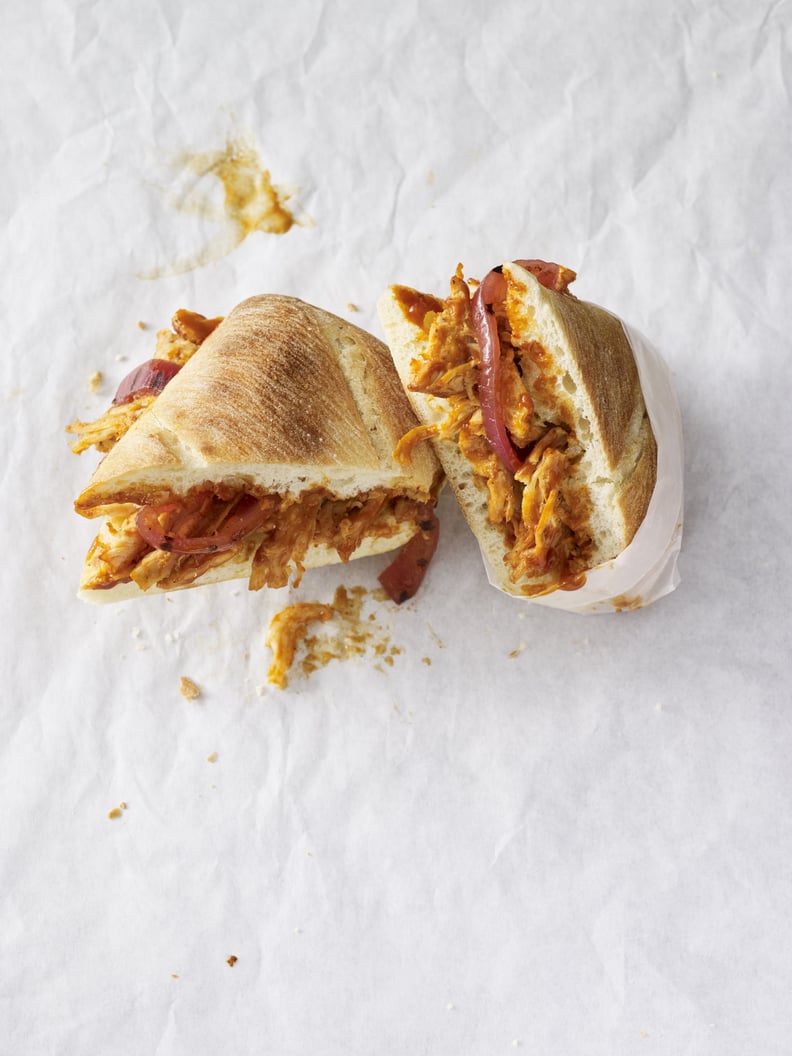 Chimichurri Chicken & Manchego Cheese Sandwich
Chimichurri Chicken & Manchego Cheese Sandwich: "Slow-cooked, herbed chicken is tossed with chimichurri sauce, a bright cilantro and parsley sauce with garlic, salt, vinegar, and spices that include black and red pepper. The sandwich is layered with aged Manchego cheese and chunky romesco sauce with roasted red peppers, toasted almonds, garlic, and red wine vinegar all in a California olive oil ciabatta roll."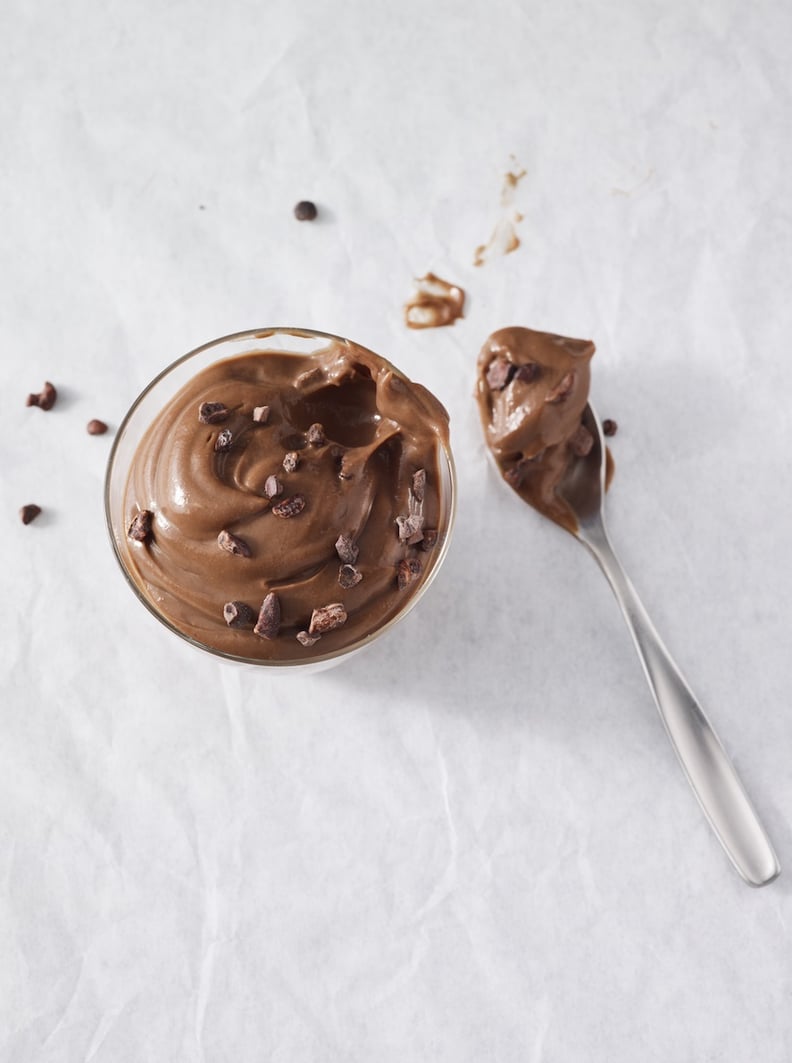 Small Dessert Pots
Chocolate Pot de Crème: "A traditional pot de crème using our Single-Sourced Colombian chocolate and topped with cacao nibs."
Strawberries & Lemon Crème: "Strawberries are marinated with white balsamic vinegar and layered with a creamy, lemony mascarpone topping and crumbled shortbread."