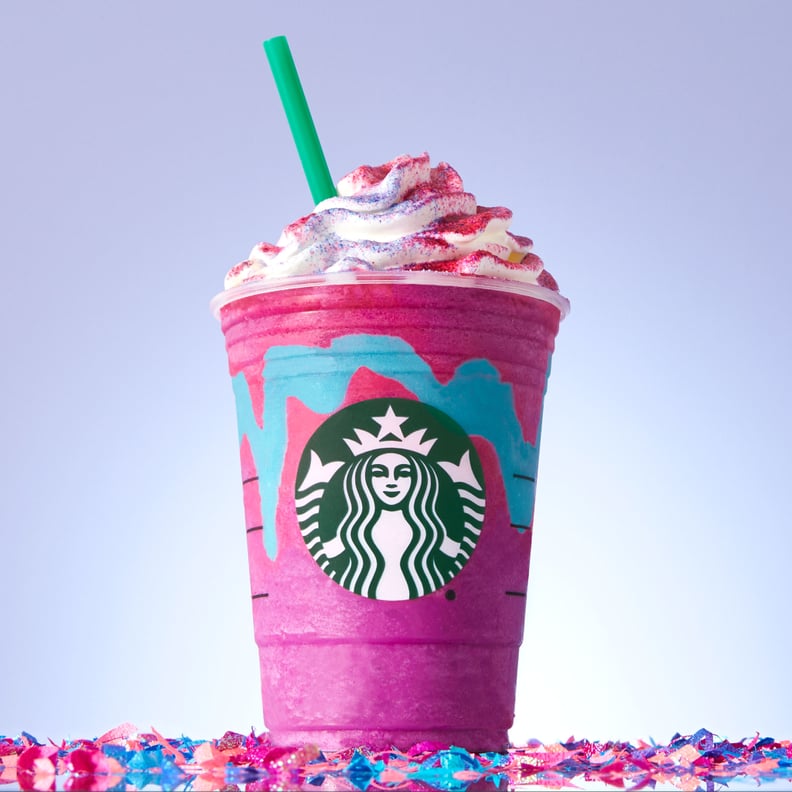 Starbucks
Starbucks
We heard rumors of a Starbucks Unicorn Frappuccino and were sending vibes out into the universe that it was true. Today we found out our prayers have been answered! As of April 19, the Unicorn Frappuccino will be on all US, Canadian, and Mexican Starbucks menus. According to the Starbucks announcement, the "blended crème is made with a sweet dusting of pink powder, blended into a crème Frappuccino with mango syrup and layered with a pleasantly sour blue drizzle. It is finished with vanilla whipped cream and a sprinkle of sweet pink and sour blue powder topping."
As if that wasn't magical enough, the drink changes colors AND flavors! It starts purple with swirls of blue and has a pleasantly sweet and fruity taste. However, once you get stirring, it changes to pink and takes on a tangy twist.
Sounds amazing, right? But here's the catch: it'll only be available until April 23, so if you want it, you have to act fast. We know where we'll be all weekend . . .