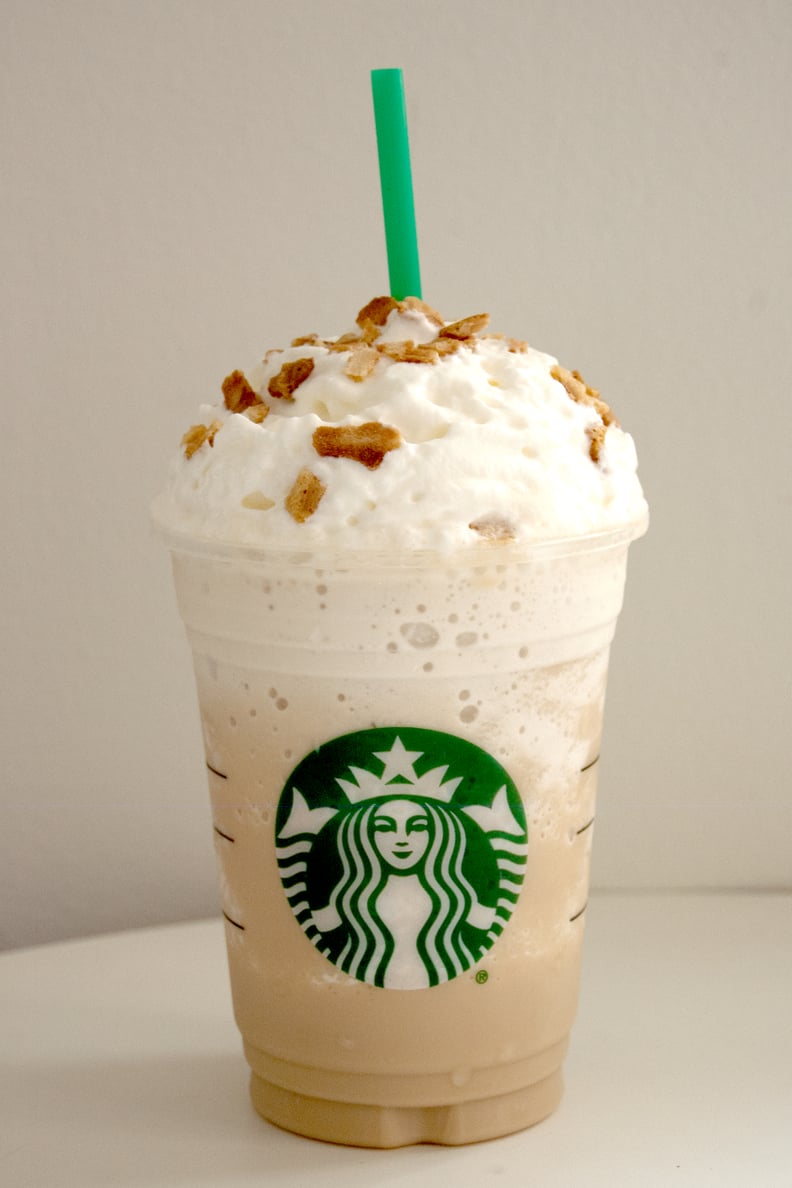 POPSUGAR Photography | Erin Cullum
POPSUGAR Photography | Erin Cullum
Starbucks released a Caramel Waffle Cone Frappuccino ahead of Summer, and we knew we wanted to try it immediately. Coffee plus waffle cone?! It sounds like a dream, but how does it really taste?
For starters, it's basically a caramel Frappuccino with a slightly different taste thanks to the addition of waffle cone syrup. The syrup isn't the only cone component, though — there are crushed-up bits of waffle cone sprinkled on top of the whipped cream. These are definitely the star of the beverage, but the only drawback is they get soggy quickly, so eat them fast. You can order the Frappuccino with or without coffee (we opted for coffee, because that's the clear choice). Overall, Frappuccino-lovers are definitely into it and would order it. "Love it! Love the waffle bits," one taste tester wrote, while another admitted, "Good but not sure it's worth the calories."
If you're still not sure if you want to buy it, the best thing to do is take advantage of Starbucks's Frappuccino happy hour (it's back!), which means you get half-priced Frappuccinos from 3 p.m. to 5 p.m. every day from now until May 15. While nothing compares to an actual waffle cone with ice cream on a hot day, this is a good way to start your morning if you need a caffeine boost and a sugar rush.
★★★★☆