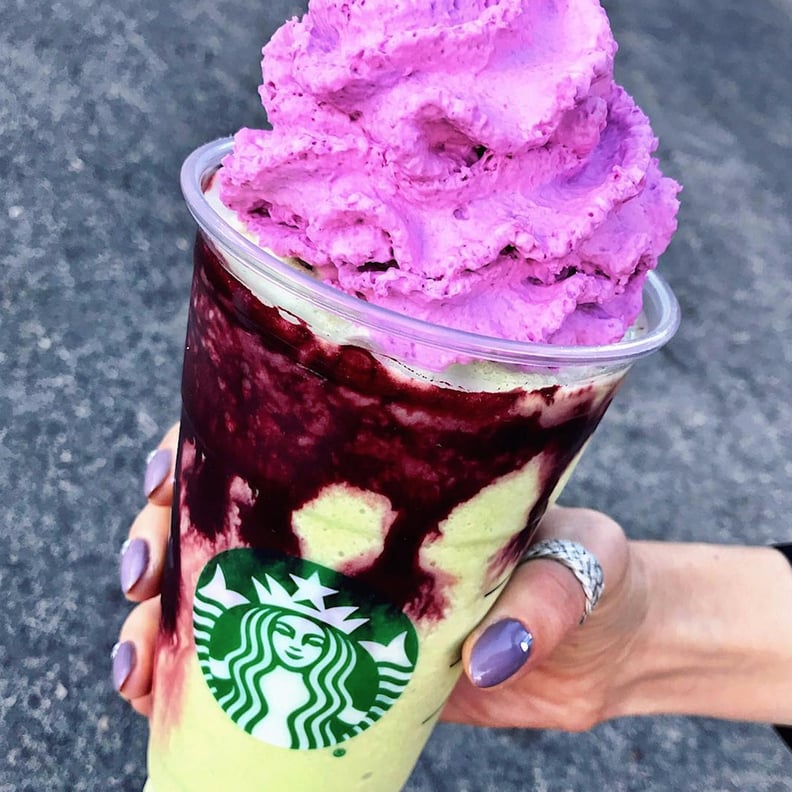 In honor of Halloween, Starbucks managed to create a drink nearly as Instagram-appropriate as the ubiquitous Unicorn Frappuccino. The new Zombie Frappuccino is officially out, and that pink whipped cream has already begun filling up social media feeds.
What does the spooky and sugary drink consist of? The green base is made from Frappuccino Crème infused with a green caramel apple powder, which is then topped with pink whipped cream and a mocha drizzle. In case you couldn't already tell, the swirling whipped cream is meant to resemble the thing that zombies crave so very much: brains, of course!
While reviews are still rolling in, it's already clear that the festive Frappuccino will be flaunted a lot on Instagram before its end date on Oct. 31. Ahead, browse the internet's many creative shots of the Zombie Frappuccino.