Taco Bell is Spring cleaning our fast-food order with a new lineup of menu items. The Naked Breakfast Taco has a fried egg shell (yep, yolk included), and the Mexican Crispy Chicken Pizza satisfies your cravings for nacho-cheese pizza and fried chicken at the same time. Plus, there's a new breakfast deal that sounds too good to be true and a taco-burrito hybrid you'll wish you had thought of yourself. While some of the items are test items and are only available in select US cities, here's hoping that all goes well and everyone gets to experience their cheesy goodness at some point. Ahead, get a closer look at each new item, and be prepared for some serious Taco Bell cravings.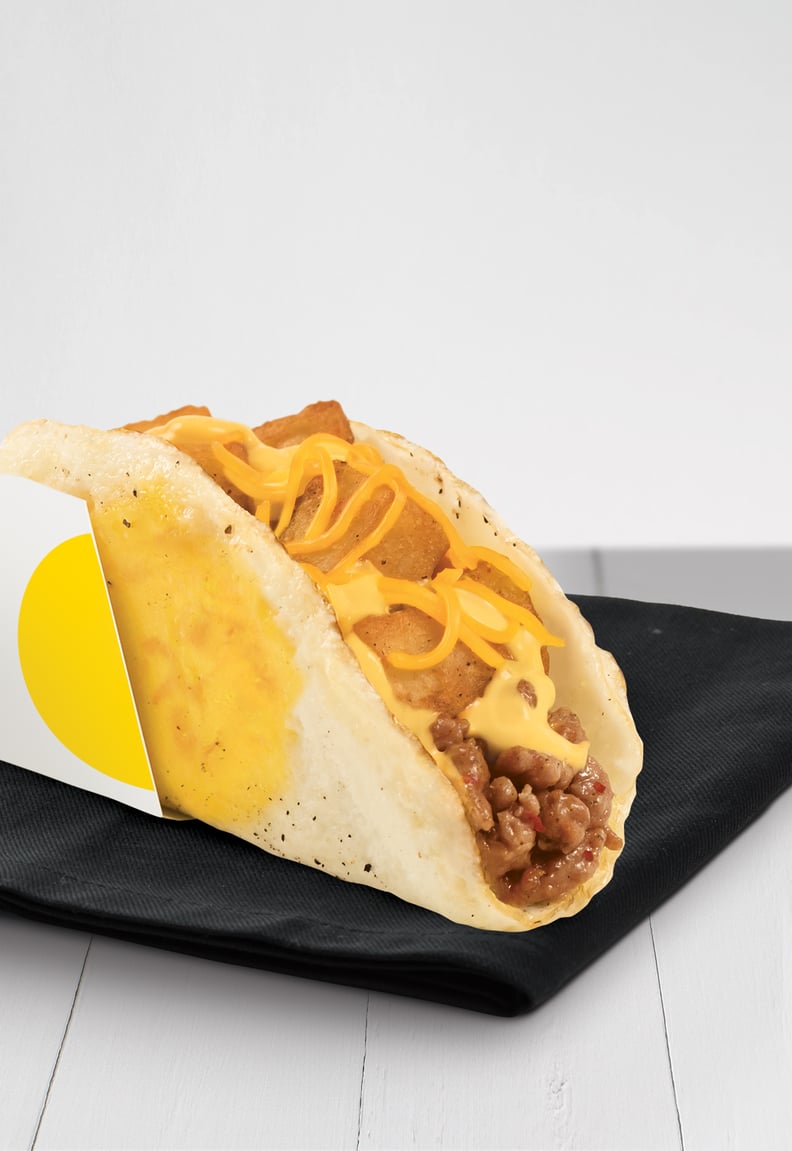 Naked Breakfast Taco
Yep, the shell of this taco really is a fried egg. The inside is filled with potato bites, sausage crumbles or bacon, nacho cheese, and shredded cheddar. You can also get the naked taco bundled in a Gordita Flatbread if you don't want to pick up the egg on its own. You can find this item testing in Flint, MI, starting April 18.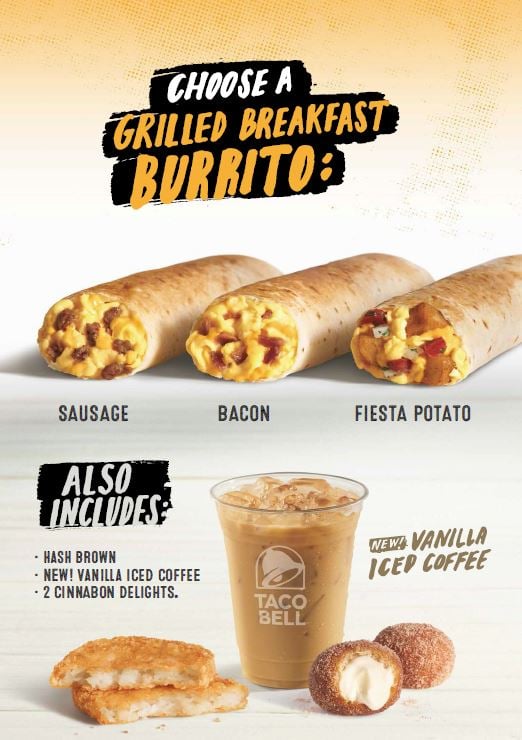 $3 Breakfast Meal Deal
Kansas City is the lucky place to receive this test item from Taco Bell. Starting on April 6, you can get a Grilled Breakfast Burrito, hash brown, Cinnamon Delights, and a vanilla iced coffee for $3.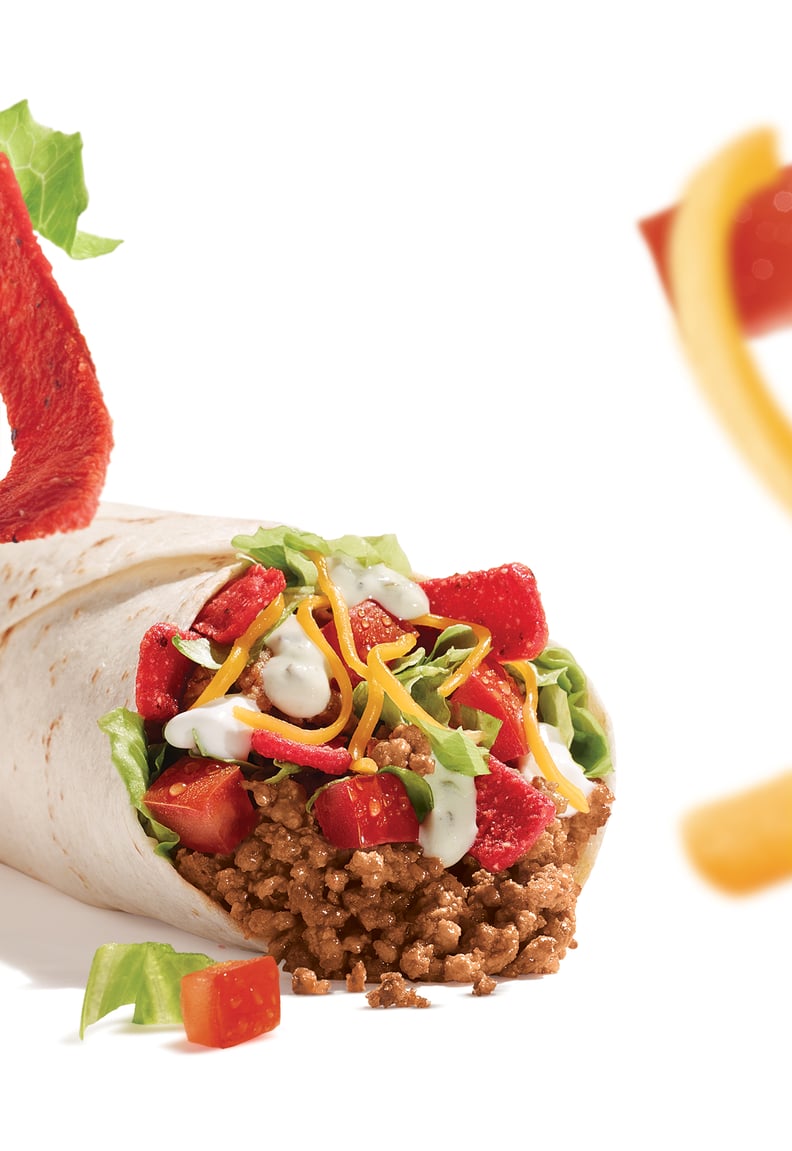 Loaded Taco Burrito
For those times when you can't decide between a taco and a burrito, the Loaded Taco Burrito should solve all your problems. A burrito on the outside but a taco on the inside, it's filled with lettuce, tomatoes, and Taco Bell's classic taco fillings. It's available nationwide for $2 starting on April 6.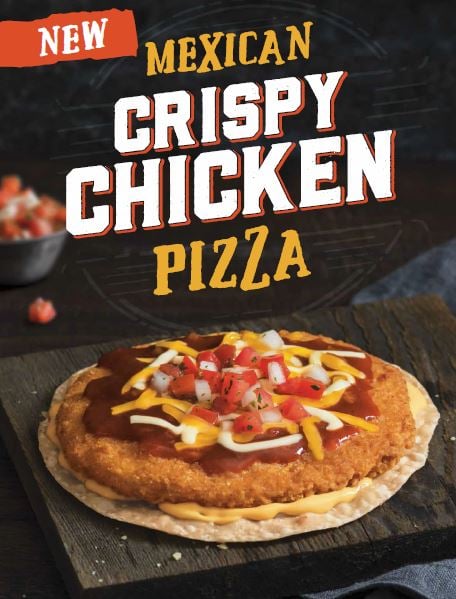 Mexican Crispy Chicken Pizza
One of Taco Bell's most iconic menu items, the Mexican Pizza, just got an upgrade thanks to fried chicken (!). This insane mashup features a Mexican pizza shell, nacho cheese sauce, crispy chicken, Mexican pizza sauce, a three-cheese blend and pico de gallo, and is testing in Columbus, OH, starting April 6.