Countless Americans rely on boxed meal delivery services like Plated and Blue Apron to prepare weeknight dinners, so it makes sense that the next generation of these boxes would be occasion-themed. For Thanksgiving this year, I tried two different boxes: one from Martha Stewart's Marley Spoon (unfortunately sold out for this year) and another from Sun Basket. I surprised myself by how much I loved them. Here are the benefits I discovered, as well as one drawback that may (or may not) determine which route you go this Thanksgiving.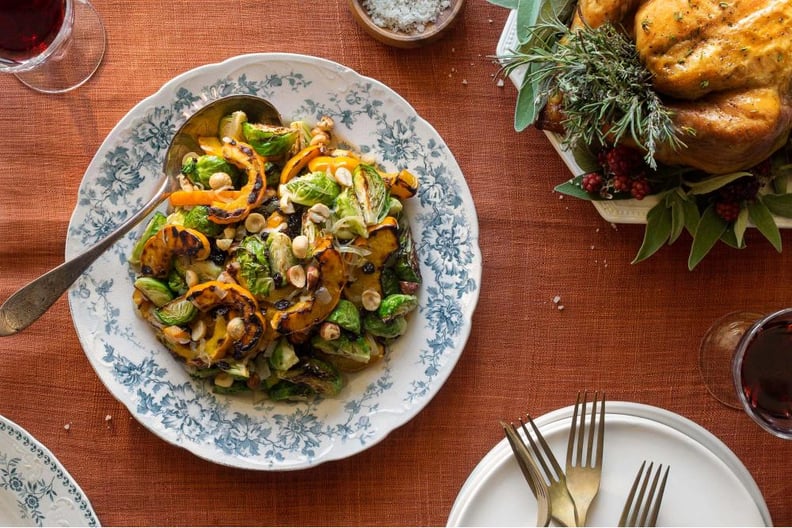 The Benefits
Less stress. Look, whether traveling for Thanksgiving or hosting family and friends, the season can be stressful. Tack on menu planning and shopping (aka tackling your neighbor for the last can of pumpkin puree) and it's a wonder we even have enough energy to execute the actual cooking of the meal. Rather than fuss over the details and run around gathering ingredients, it was a relief to come home to a box filled with vetted recipes and all the ingredients I needed. It's a time-saver for sure!
Foolproof recipes. Thanksgiving is a massive undertaking, even for the most seasoned chef. Though the recipes in the boxes weren't basic by any means, the step-by-step images and very clear directions prevent blunders from happening.
Delicious results. Out of the eight dishes I cooked, all eight tasted outstanding. Yes, they required a few hands and several hours of work. There's no "simplifying" Thanksgiving dishes! However, I was impressed by each. First off, the ingredients are super fresh. I don't think I could have bought better quality items at the grocery. And though the recipes are time and effort intensive, they pay off in flavor. Martha's recipes were on the traditional side — cream cheese mashed potatoes, white bread stuffing, roasted brussels sprouts with pomegranate. Sun Basket's offerings had a chef-y angle to them, kale and leek gratin with gruyère being my favorite. It's like a fancy take on spinach casserole.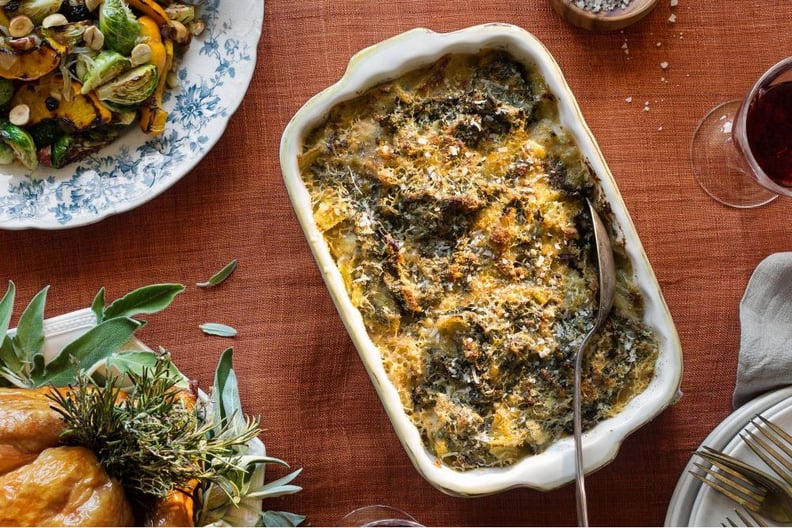 Drawbacks
It's not traditional. This may be a huge drawback for some. Thanksgiving is so tightly tied to nostalgia. While I enjoyed everything I ate (and continued to pick on the leftovers the days after), I still found myself craving the Thanksgiving dishes my family normally makes. Still, if your family finds itself in a remote location or is open to changing things up year over year, then these subscription services might be for you.