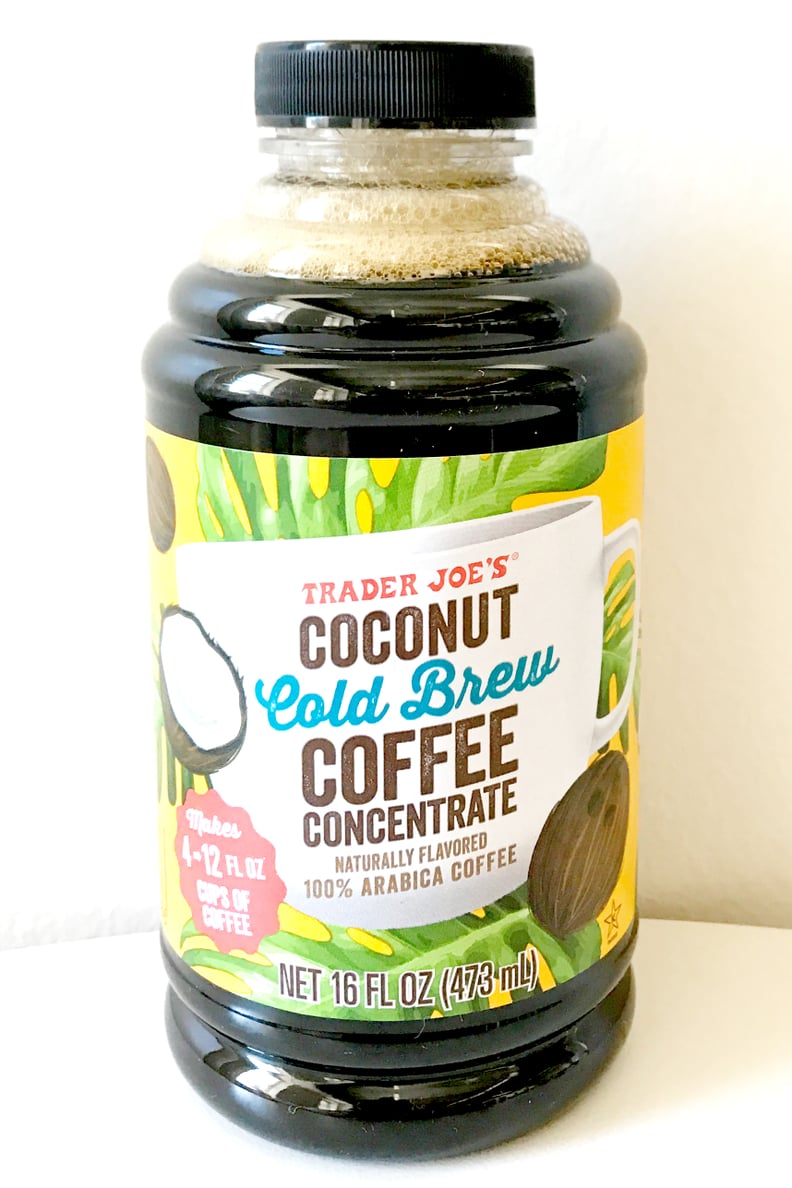 POPSUGAR Photography | Erin Cullum
POPSUGAR Photography | Erin Cullum
There's one Trader Joe's product that deserves your undivided attention: Coconut Cold Brew Coffee Concentrate. Putting all regular cold-brew coffees to shame, this strong, just-bitter-enough cold brew is not overwhelmingly coconutty and tastes the tiniest bit sweet without any added sugar. As someone who's not exactly crazy about coconut, I was a little skeptical the first time I took a sip, hoping the coconut flavor wouldn't overpower my preferred flavor of Arabica coffee. And I can confirm that wasn't the case at all, and thanks to the addition of "natural coconut flavors," every sip of this cold brew has the slightest tropical twist with no presence of an artificial aftertaste whatsoever.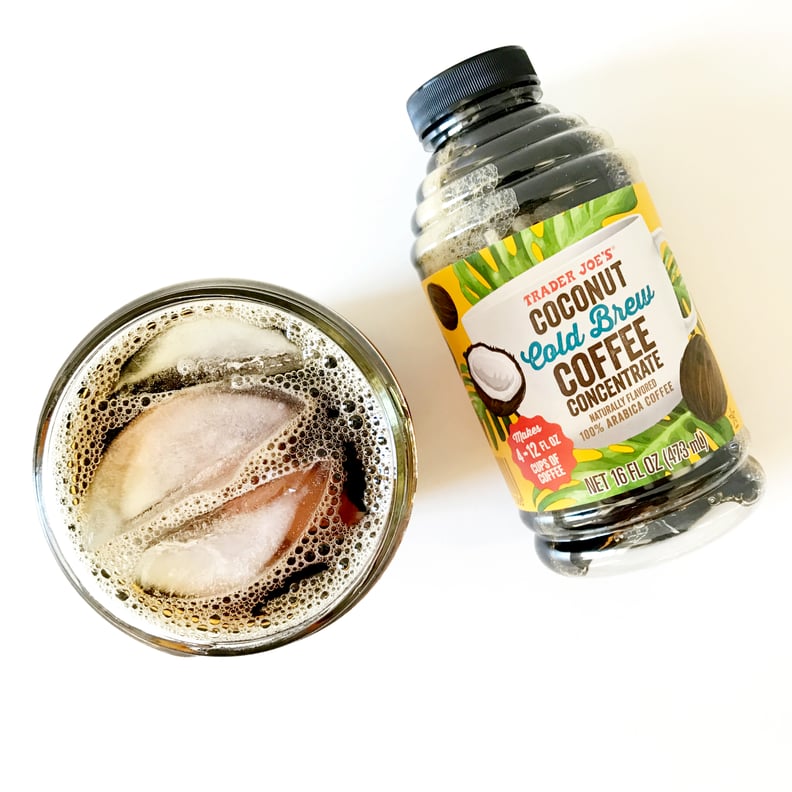 How much does it cost?
Each 16-ounce bottle costs $5, but take note of the fact that this is a concentrate and is not meant to be consumed straight from the bottle. You have to dilute the concentrate — two parts water or milk to one part coffee — for the best possible flavor before adding ice. The bonus is that each bottle makes four servings.
If you're over your daily Starbucks running your wallet dry, Trader Joe's store-bought coconut cold brew is the best way to get your fix on the cheap. Excuse us while we go stock up on this and the rest of the best products from Trader Joe's — it's a must!
Prices and products may vary by Trader Joe's location.
— Additional reporting by Haley Lyndes