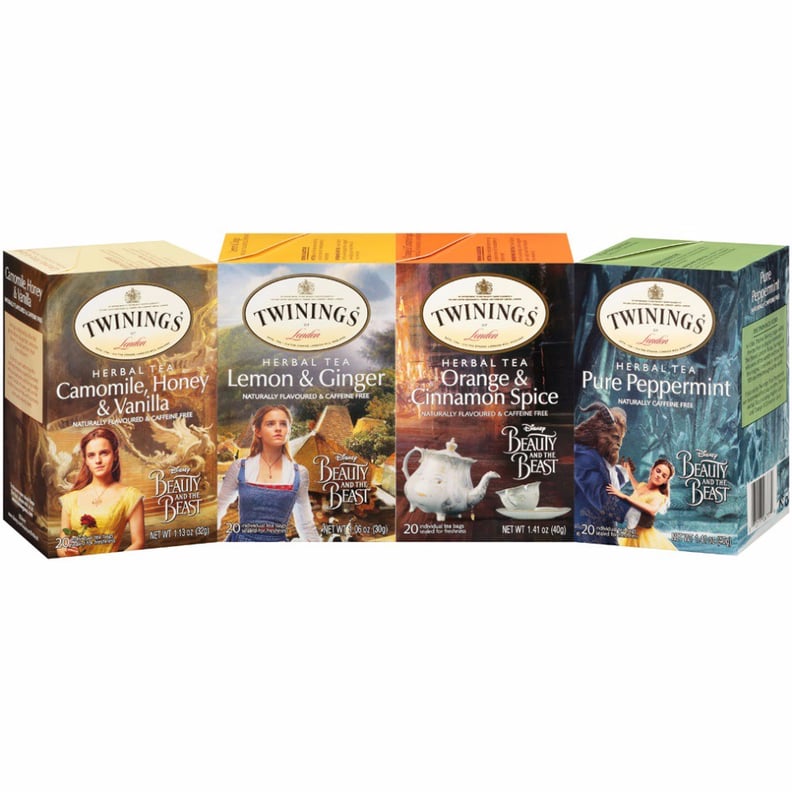 Every editorial product is independently selected by our editors. If you buy something through our links, we may earn commission.
It seems that images of the new live-action Beauty and the Beast movie are everywhere, and we couldn't be more excited. And now we can obsess over our favorite childhood movie while enjoying our favorite comfort: tea.
English tea company Twinings has debuted special-edition Beauty and the Beast packaging ($15 for 4) on some of its herbal tea blends, and it's sure to bring a smile to any Disney-lover's face.
The Lemon and Ginger tea features Emma Watson as Belle in her blue dress, while Belle in her iconic yellow dress adorns the packaging of the Camomile, Honey, and Vanilla flavor. The Pure Peppermint tea features the famous scene of Belle and the Beast dancing. Lastly, the Orange and Cinnamon Spice Tea features our favorite teapot, Mrs. Potts. Luckily for us, the teas will be available in the US in leading grocery stores and specialty stores until December of this year.
We can't wait to get our hands on these adorable boxes and get even more excited to see Emma Watson play our favorite Disney princess. Keep reading to get a closer look at each tea in the collection.
01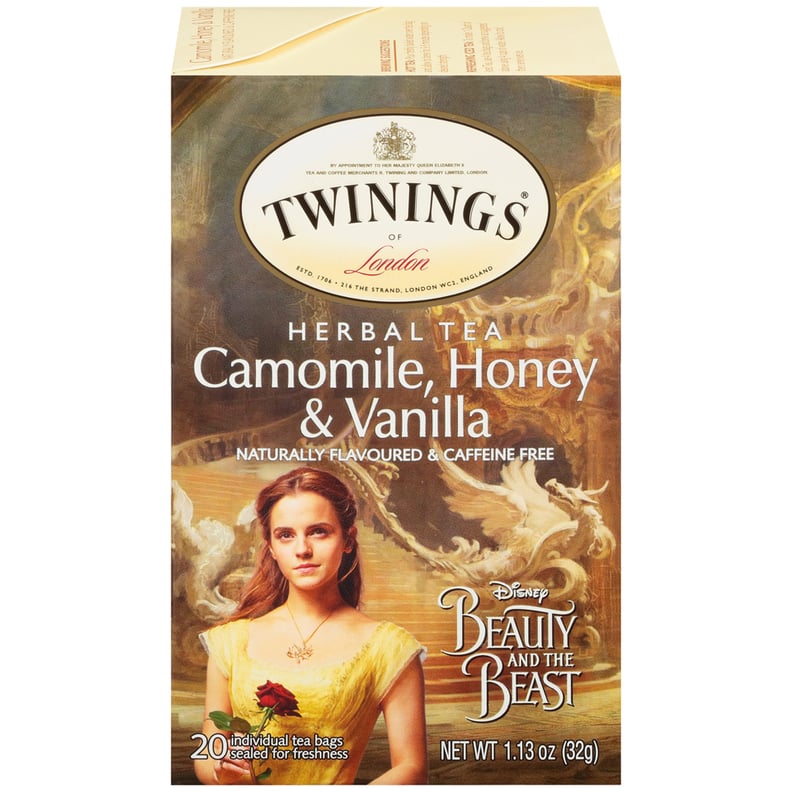 Camomile, Honey, & Vanilla
02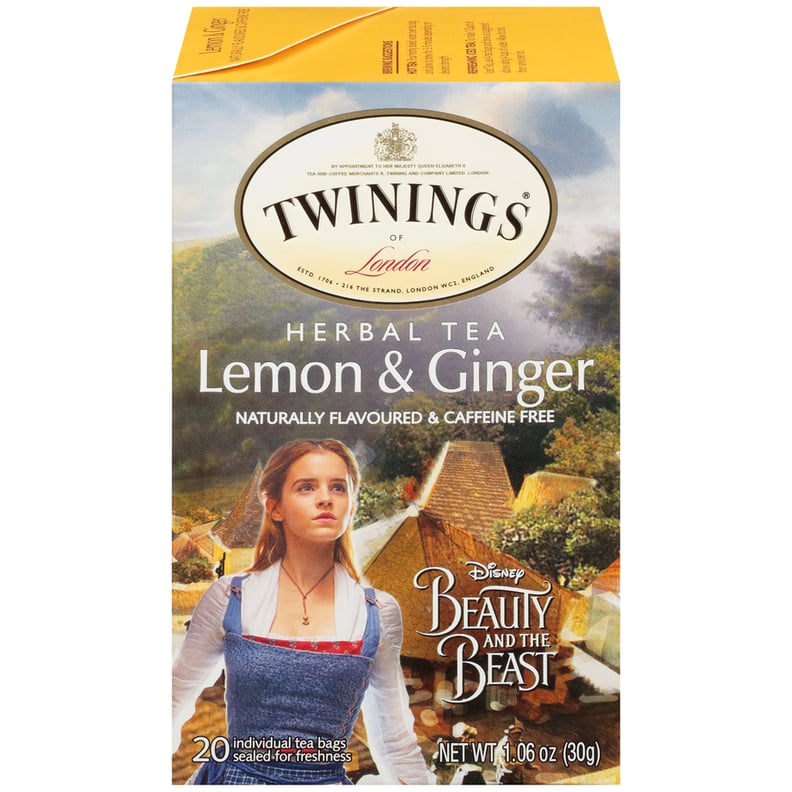 Lemon & Ginger
03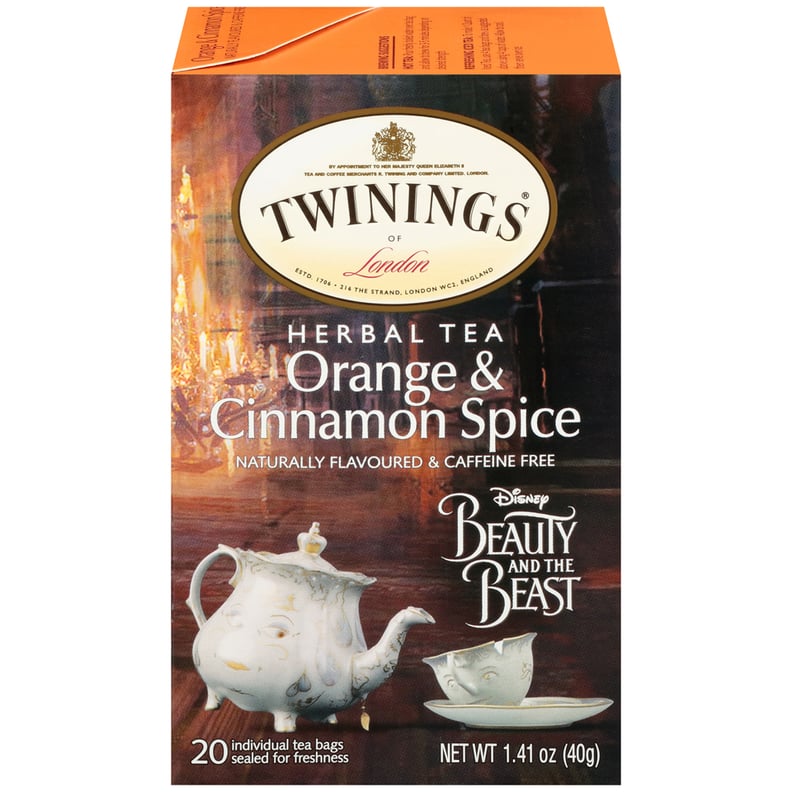 Orange & Cinnamon Spice
04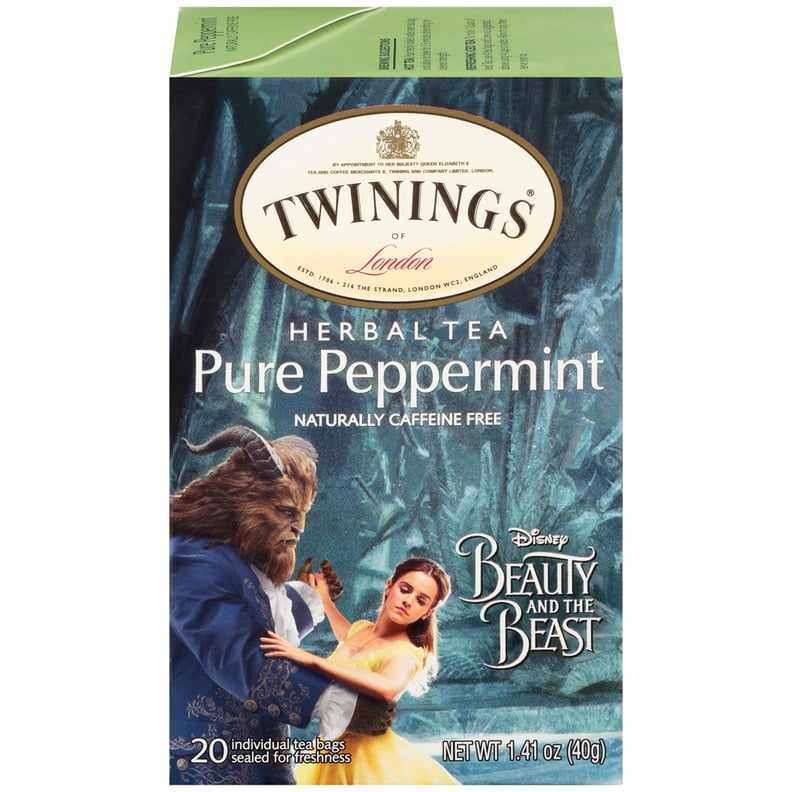 Pure Peppermint