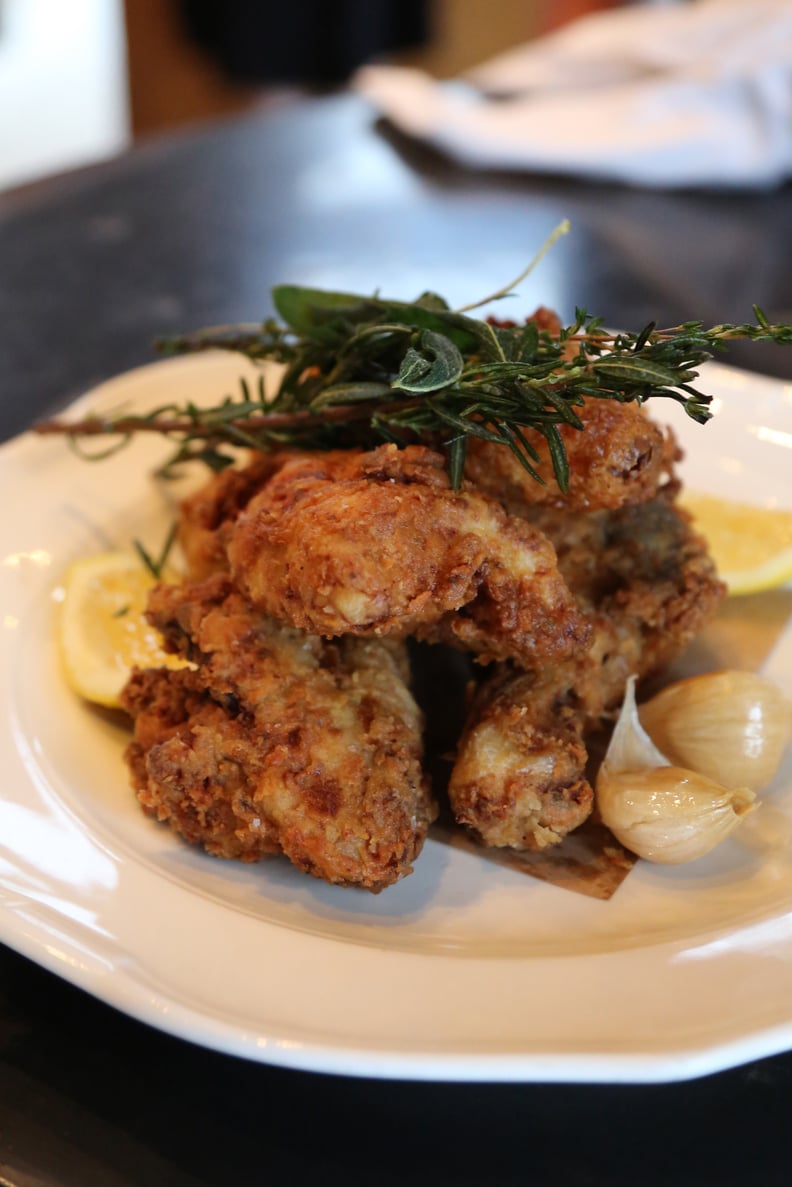 POPSUGAR Photography | Erin Cullum
POPSUGAR Photography | Erin Cullum
Chef Tyler Florence is known for his award-winning fried chicken at his San Francisco restaurant Wayfare Tavern. I can attest to its perfection — I've had it with the chef himself. What I didn't know was the surprising secret to its juiciness: a sous vide. Not familiar with the fancy-sounding French word? It's a cooking tool that allows you to cook food in an airtight plastic bag placed in a temperature-controlled water bath.
In a CNET video in its series Counter/Space, which dives into technology in the kitchen, Executive Editor Sharon Profis demonstrates how to cook a restaurant steak at home and talks to Tyler Florence about his popular fried chicken. The unifying factor, of course, is the sous vide. "I think it's going to be the year of sous vide," Tyler said in the video. "The fried chicken here at Wayfare Tavern — because it's sous vided when it comes up on the line — takes about four minutes to cook, which is the reason we can do about 160 orders a day, and it's perfect every single time."
What attracts chefs to the sous vide is it cooks meat — steak and chicken alike — evenly and perfectly throughout, until it's just about done. Then, you can sear off the steak in a skillet or drop your chicken in a fryer to get a crust on the steak's exterior and a crunchy finish on the chicken's skin. "Now it's starting to carry over into the home, which I think is super exciting. It's really just a new era of slow cooking, but you don't need the slow cooker anymore. If you think there's too much tech in the kitchen now, wait till you see the real kitchen of the future, which I think is less than a decade away." Watch the video above to see the sous vide in all its glory.