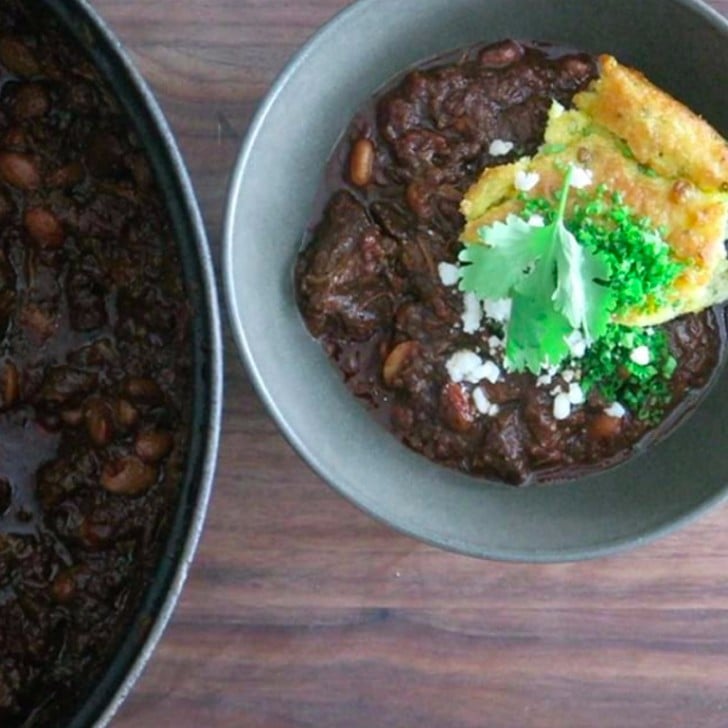 If anyone knows how to make game day food, it's chef Tyler Florence. With roots in Greenville, SC, and a popular restaurant called Wayfare Tavern in San Francisco, the Food Network host and chef has tried-and-true recipes for everyone's favorites, from buttermilk biscuits to homemade potato chips and fried chicken. Take a page out of Tyler's book and fuel the inspiration for your own game-day get-together with the following 18 crowd-pleasing recipes that will earn you the MVP title.
01
Stuffed Mushrooms
You can't go wrong with stuffed mushrooms, and Tyler Florence's stuffed mushrooms have a few secret ingredients you might not have tried yet, like Spanish green olives and pine nuts.
02
Medium-Rare Burgers With Soft Potato Buns
If you're going to do burgers on game day, do them right. Tyler Florence's burger of choice has the perfect mix of ground short rib and ground beef that makes the patty as flavorful as possible, and the homemade potato buns are meant for soaking up all the juice.
03
Homemade Biscuits With Honey Baked Ham
Take a cue from Southern tailgates and have a spread of homemade buttermilk biscuits and ham, plus honey butter and gravy for dipping if you're feeling fancy.
04
California Rancho Chili With Corn Pudding and Cilantro
For a modern take on chili, try Tyler's California Rancho Chili with corn pudding instead of tortilla chips.
06
Chips and Queso . . . Obviously
08
Homemade Onion Rings
Coated in a hybrid of tempura and beer batter.
09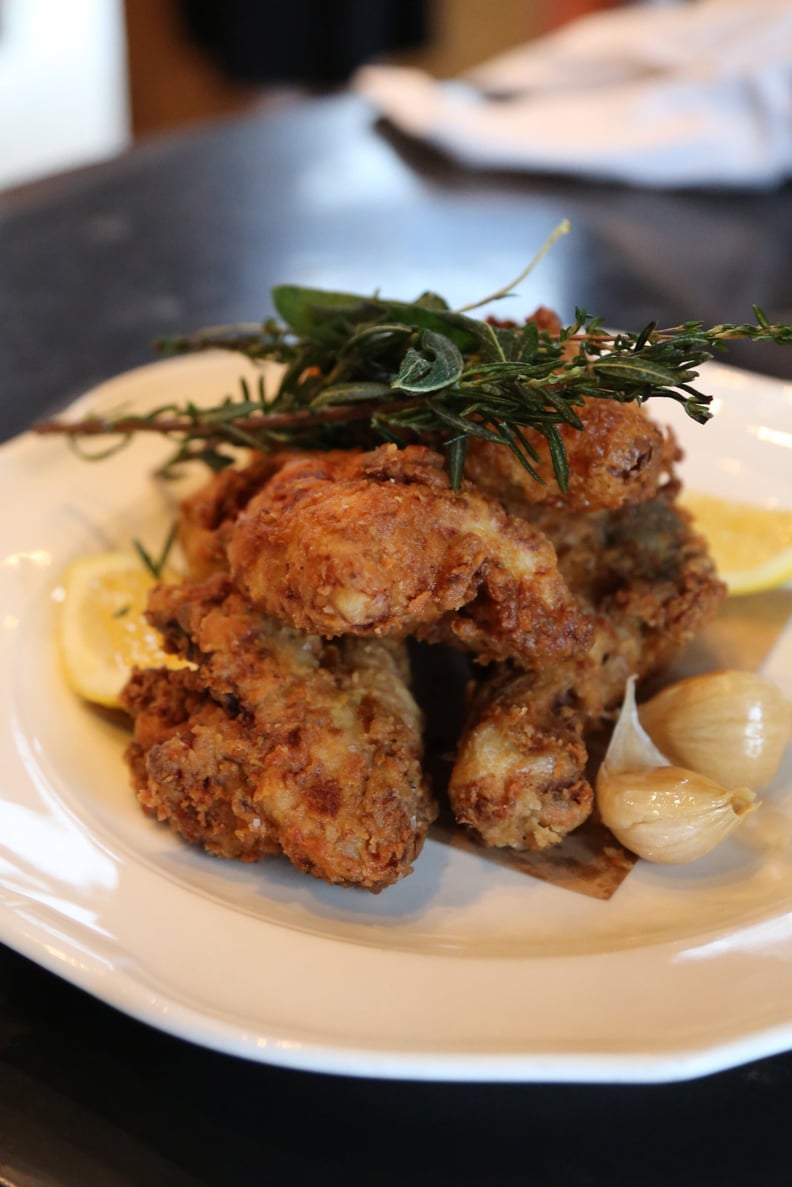 Fried Chicken
Tyler Florence's fried chicken is one of the bestsellers at his restaurant (he's even won awards for it), and once you taste the crispy skin, moist chicken, and lemon-herb finish, you'll understand why.
10
Sweet Potato Skins
Topped with roasted-banana-brown-sugar sour cream, caramelized onions, bacon, chiles, and chives.
12
Steak Tartare Bites
For a light bite, try filling potato chips with steak tartare and shallots.
13
Deviled Eggs
Tyler Florence's deviled eggs have a creamy filling of mayo and dijon mustard, and he recommends adding a topping of fried capers for a punch of salty texture.
14
Bite-Size Grilled Cheese
Sizzle up a few grilled cheese sandwiches, and cut them into rectangular sticks to serve individually to your guests.
15
Caesar Salad Deviled Eggs
Tyler created an ingenious hybrid between two crowd pleasers by serving a deviled egg filling inside a lettuce cup with caesar dressing.
16
Vegan Black-Eyed-Pea Chili
Tyler's vegan black-eyed-pea chili proves you don't need ground beef to make a killer game-day chili everyone will love.
17
"Slow Jam" Mac and Cheese With Muenster Cheese, Thyme, and Red Chilis
Serve up homemade macaroni and cheese with a game-day kick — spicy red chilis on top.
18
Homemade Potato Chips
Tyler makes homemade chips with thinly sliced potatoes, garlic, herbs, and sea salt.