Mirror, mirror, on the wall, which is the best boozy ice cream of them all? Sure, that chocolate-Cabernet-flavored wine ice cream makes our taste buds do a happy dance, but it's officially been replaced by the Häagen-Dazs Spirits collection, a new line of alcohol-infused ice creams.
These boozy sweet treats combine classic desserts with notes of alcohol, although we're not sure it's enough to constitute a full-on buzz. There are five delectable flavors available, from Vodka Key Lime Pie to Rum Ginger Cookie and oh, Mylanta, these just sound glorious.
To fully track down these ice creams, we put on our detective hats all in the name of extremely vital investigative journalism, and it looks like the Spirits line is currently only available for purchase at Walmart locations throughout Canada. Oh, Canada, how we envy thee! If these babies ever do arrive stateside, we're predicting full-on chaos would ensue, and you can bet your ass we'd be waiting in the endless Walmart lines to try a bowlful (or, like, seven) for ourselves.
Keep reading for pictures of and more info about these tasty new Häagen-Dazs flavors. Looks like we're moving to Canada!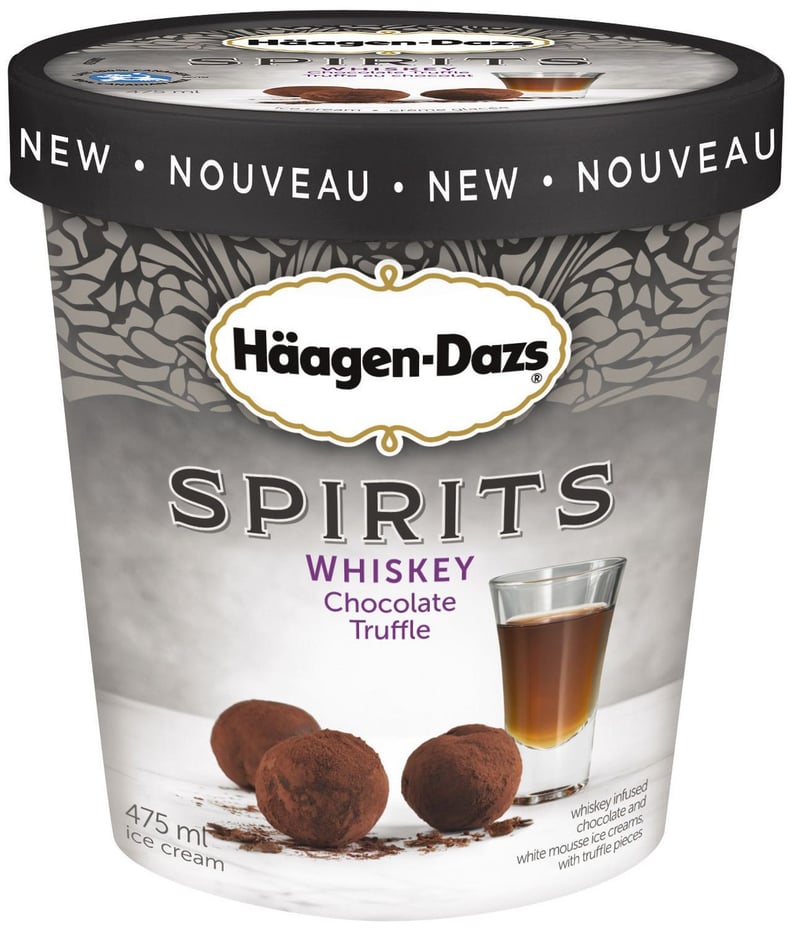 Whiskey Chocolate Truffle
Flavor description from the Häagen-Dazs Canada website: "Whiskey infused chocolate and white mousse ice creams, with truffle pieces"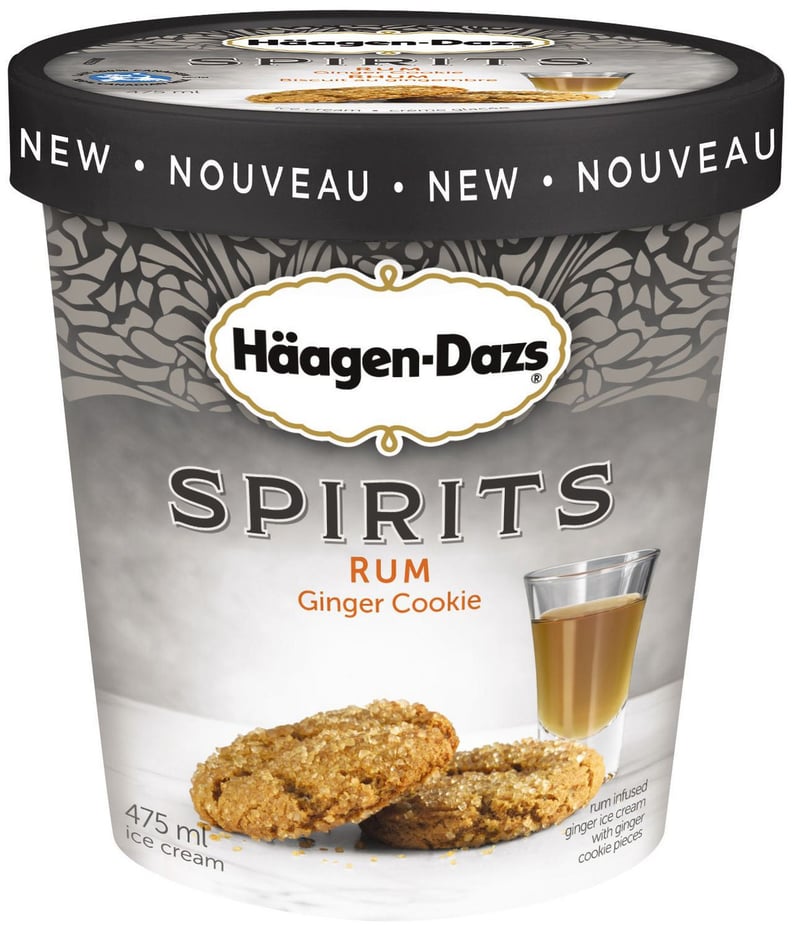 Rum Ginger Cookie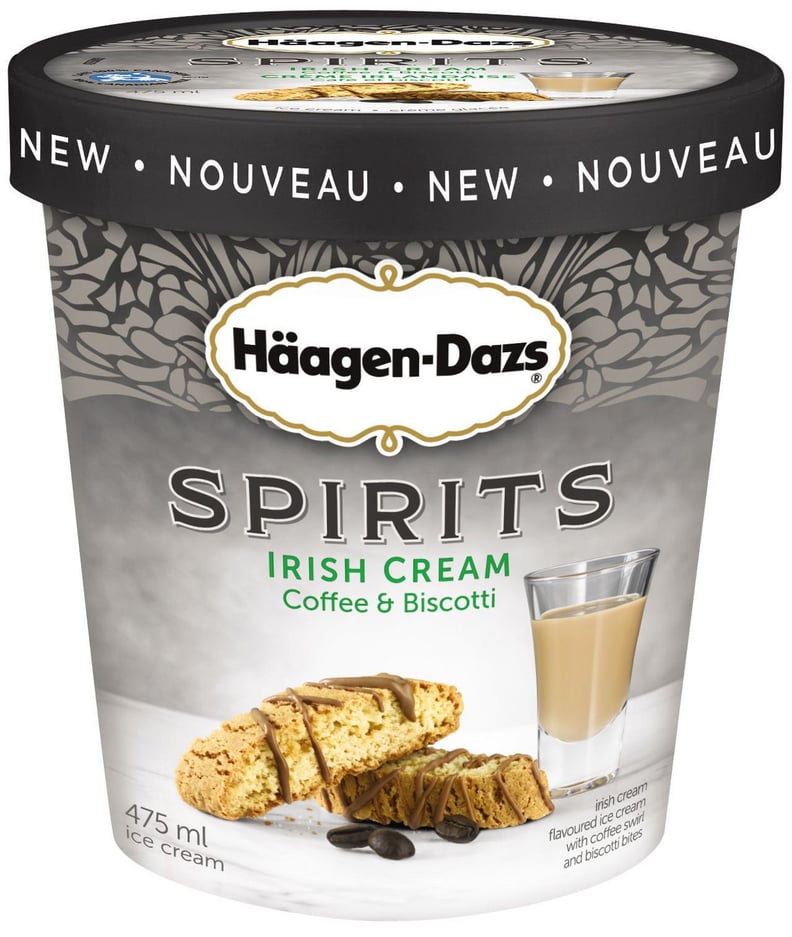 Irish Cream Coffee & Biscotti
Vodka Key Lime Pie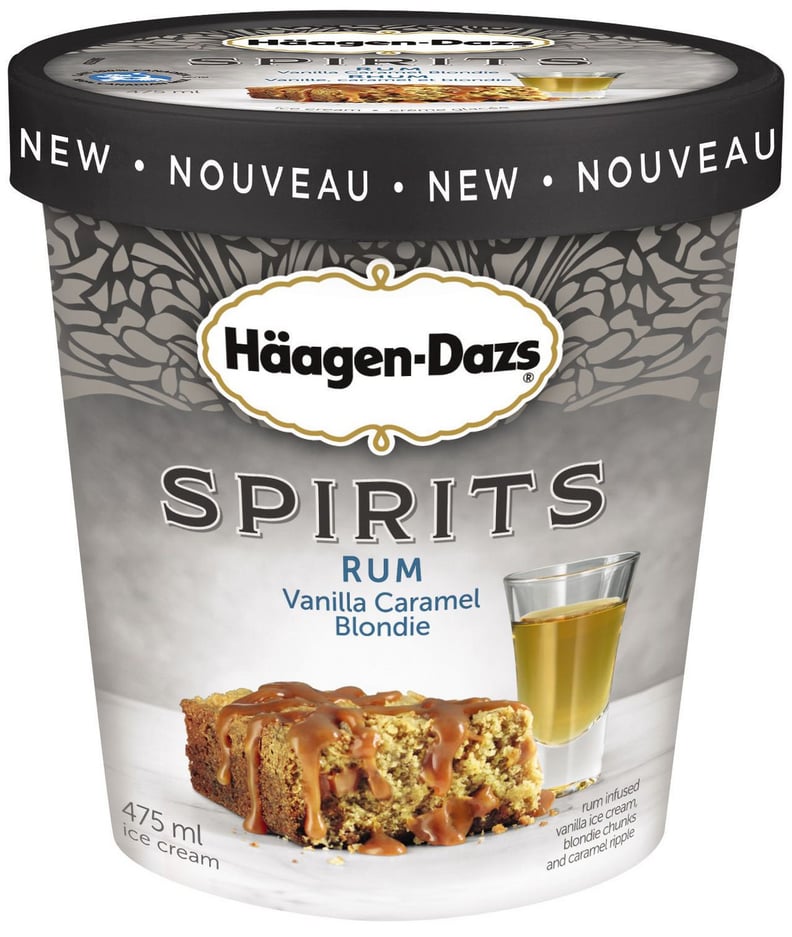 Rum Vanilla Caramel Blondie
A Look at All 5 Flavors on Walmart Store Shelves in Canada