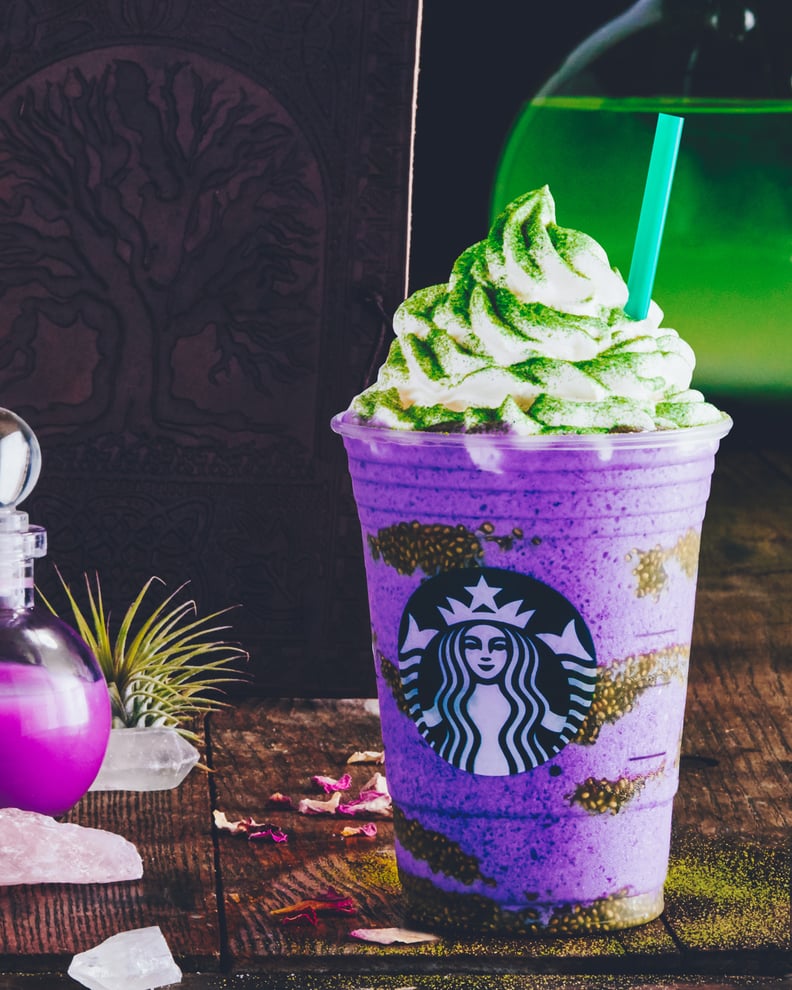 Starbucks
Starbucks
Starbucks knows that Halloween hasn't truly begun until it drops a spooky new beverage, and the coffee chain surpassed our expectations this year by releasing a Witch's Brew Frappuccino that would make the Sanderson sisters proud. Take one look at the bright purple concoction and you're sure to wonder, "What the heck is in that thing?" Frankly, the answer may surprise you.
The ghoulish geniuses over at Starbucks describe the Witch's Brew Frappuccino as "the perfect blend of toad's breath, bat warts, and lizard scales." But before you locate the nearest trashcan to throw up at the thought of this cringeworthy combination, allow us to explain. The so-called "toad's breath" is actually just the orange crème-flavored Frappuccino base, which is dyed a striking purple hue. As for the bat warts, those are chia seeds, which are swirled into the drink for added texture. And the lizard scales? That's just used to describe the fancy green powder sprinkled on top of the whipped cream. What a combination! (Note: like other crème Frappuccinos, this drink contains no coffee.)
The Witch's Brew Frappuccino will be available at Starbucks locations for a limited time until supplies run out, so grab your broomstick and head to the nearest shop before those greedy Sanderson sisters leave Salem and snatch up the entire stock.