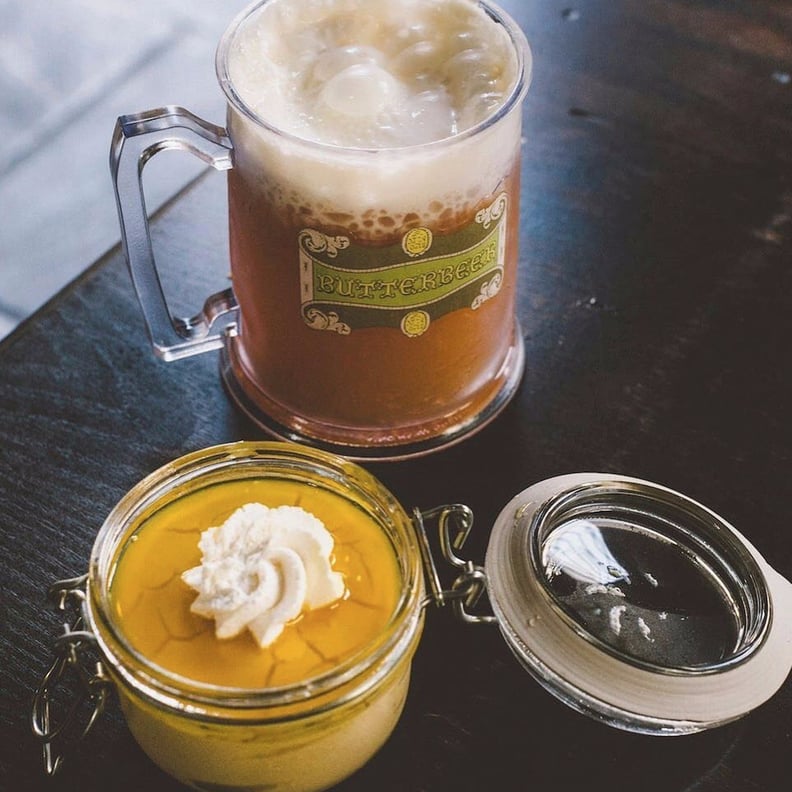 Butterbeer in its many liquid forms — original, frozen, or hot — is undoubtedly the Wizarding World of Harry Potter's most popular offering. Despite its popularity, however, it's a supersweet and sugary drink that honestly just isn't for everyone. As an alternative, the magical Universal Studios theme park zone offers a few other treats. The Butterbeer Potted Cream is a particularly popular dessert that can be preferred over the drink.
The Butterbeer Potted Cream is essentially a creamy custard that's served in an adorable mason jar. A POPSUGAR editor described the dessert as "Cool Whip with butterscotch sauce folded into it." Though she didn't consider it to be incredibly memorable, it is less overwhelmingly sweet than the original butterbeer. At $5, it's also a dollar less than the drink.
While your choice of butterbeer is ultimately a personal choice — they're all damn tasty, after all — we wanted to shed light on one that's often overlooked. In case you're interested, the Butterbeer Potted Cream is available in Universal Studios Hollywood and Orlando at both the Three Broomsticks and the Leaky Cauldron.