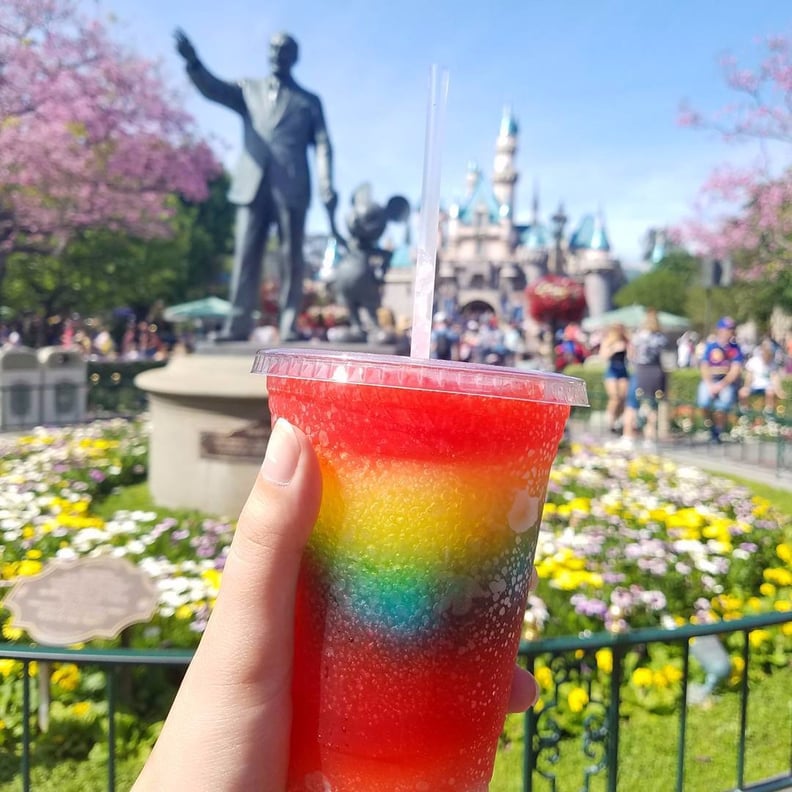 Listen, we get it, baristas. Making the trendy rainbow drinks is annoying. That's why we'll be taking our colorful drink business elsewhere and leaving you to coffees and teas. When we crave brightly hued beverages, catch us at the happiest place on earth . . . yep, Disneyland.
In the Goofy's Glaciers section of the Candy Palace on Main Street, you can ask for an unofficial menu item called "The World of Color." (You can also ask for as many layered flavors of Goofy's Glacier as possible; it's the same thing without the snazzy name.) The result is a dazzlingly colorful slushy that boasts stripes of sweet, frozen flavor! We're talking lemonade, passion fruit, cherry, blue raspberry, and more. Yum!
It's hard to imagine a more appropriate drink for the enchanting theme park. Scroll on for more pictures of the World of Color!